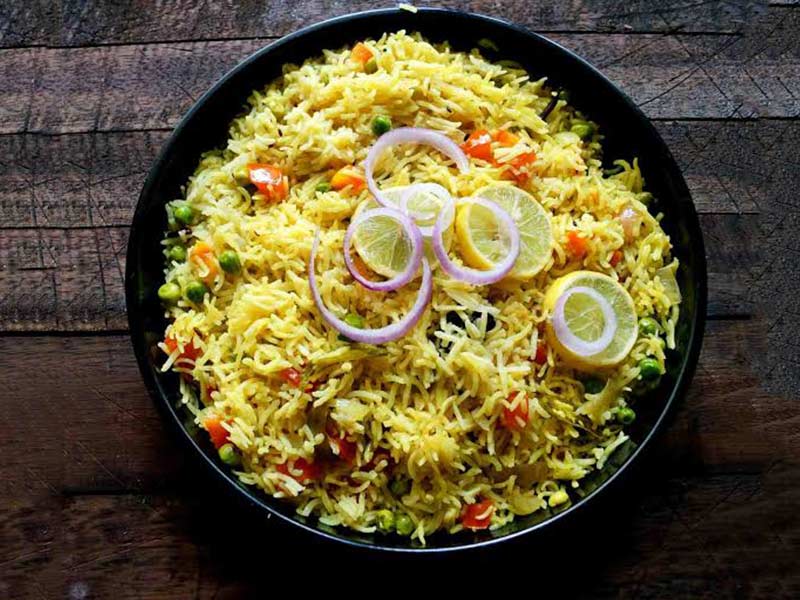 Vegetable pulao can be considered as a comfort food item that can be prepared quickly and easily. Basically, it is a one-pot dish that is prepared using rice and different vegetables with some added flavour of herbs and spices, giving it an amazing aroma as well. This special recipe is my mom's and is my go-to recipe when making veg pulao. This food item is vegetarian and can be consumed on its own, but it can also be combined with other delicious sides such as raita, pickle and roasted papad. Pulao is mostly served along with these sides in the Indian culture.
Vegetable pulao is known by different names such as pilaf or pulav and veg pulao is one of the most common type of rice dishes in India along with veg biryani. Veg pulao holds great nutritional value and provides a number of health benefits as well. In our series of Know your plate, today we are going to talk about vegetable pulao. Onlymyhealth editorial team spoke to Dr. Anjali Phatak, Director Nutripulse and Senior Clinical Nutritionist, Nutripulse, Jaipur, about the health benefits, nutritional value and recipe of a simple homemade vegetable pulao.
Vegetable pulao nutritional value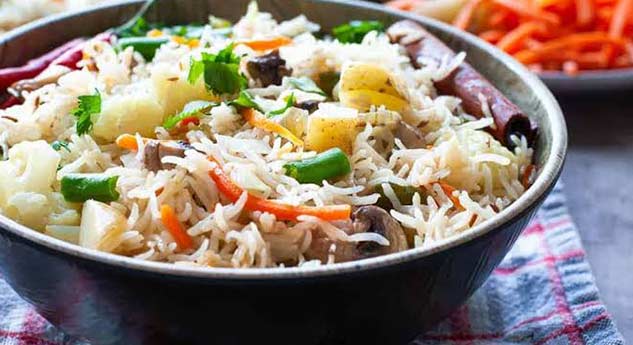 Image credits: Indianambrosia
There are many types of vegetarian pulao recipes that you can try at home, including peas pulao, Kashmiri pulao, Hyderabadi pulao, tawa pulao, paneer pulao and many more. Each type of pulao has its own rich nutrient value, mostly because of the variety of veggies. As per Dr. Anjali, here are the nutritional facts about a serving of vegetable pulao:
Protein 4g
Carbohydrates 37.3g
Fiber 3.3g
Fat 7.3g
Cholesterol 0mg
Vegetable pulao health benefits
Vegetable pulao can be the perfect choice for both lunch and dinner. It is a quick and easy meal idea with several health benefits. According to Dr. Anjali, there are no disadvantages of eating vegetable pulao and the health benefits are:
1. Good source of fiber
Vegetable pulao is a rich source of fiber and can keep you full for longer hours. Along with fiber, this dish can provide many other essential nutrients as well. The nutrient value becomes strong because of the variety of vegetables such as beans, paneer, peas ans carrots.
2. Aids digestion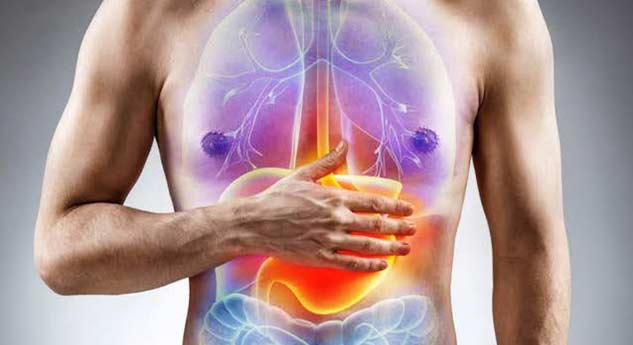 Image credits: Timesofindia
Rice aids proper digestion and can help in recovering from several health problems. Many vegetables and rice are rich in starch and fiber, thus improving the digestion process. The consumption of veg pulao for lunch is suggested by many dieticians as well. The addition of ginger and garlic also plays a role in making digestion better.
3. Enhances mood
According to Dr. Anjali, many people prefer eating rice at night as it gives you a satisfying feeling and relieves all the stress buildup of the day. Vegetable pulao is known as a comfort food as it can enhance your mood. You can add your favourite veggies and dry fruits to make it even more tastier and a mood booster as per your preference.
Also read: Here Are Some Reasons Why Eating Rice is Good For Health
How to make vegetable pulao?
A veg pulao is a one pot mixture of rice and vegetables along with aromatics and flavours of onions, garlic, ginger, spices and herbs. You can make your own simple variations in preparing a bowl of vegetable pulao at home. Here's how you can make simple vegetable pulao at home:
Ingredients:
Rice
Onion
Tomato
Garlic
Ginger
Cumin Seeds
Carrot
Cauliflower
Beans
Peas
Paneer
Salt
Garam masala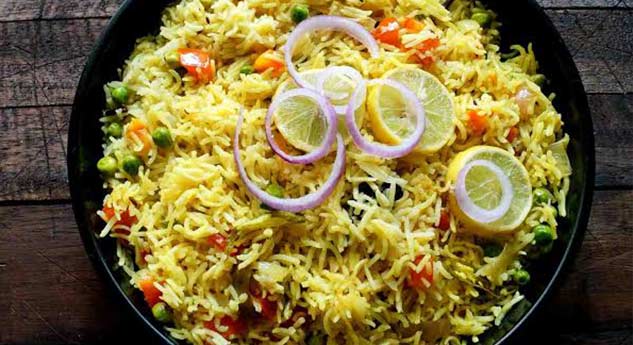 Procedure:
Firstly, roast cumin seeds, ginger, garlic and onion in olive oil, mustard oil or desi ghee in a pan
Chop all the vegetables including carrot, paneer, beans and cauliflower
After the onion starts turning pinkish brown in colour, add all these chopped veggies in the pan
Then, mix all the ingredients together on sim for 6-7 minutes
Add garam masala, salt, red chilli powder and any other spice of your choice
Double the amount of water than the rice and add in the pan
Give it a boil
Lastly, add the rice, cover it with a lid and sim the flame for a few minutes
Do not forget to mix it after every few minutes
Your vegetable pulao is ready to eat!
So, these were the health benefits, nutritional value and recipe of a simple plate of homemade vegetable pulao. You can try different variations by experimenting with various veggies, herbs and spices. It is a healthy, nutritious and wholesome option for your lunch or dinner meal. However, do not overconsume rice as it can lead to weight gain in some people.
Image credits: archanaskitchen