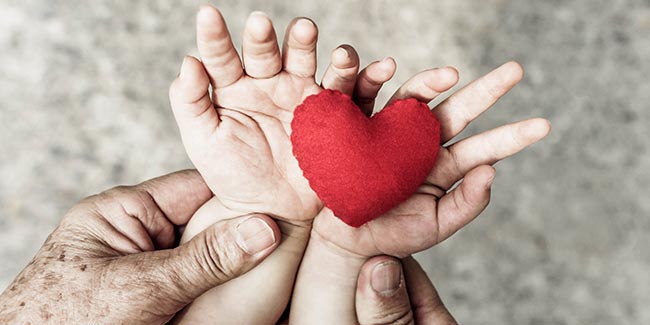 Heart disease in children can be of different kinds, congenital and acquired heart disease. Here's insight on management of heart disease in children.
India is inching towards becoming the heart disease capital of the world. With the increasing deviations and irregularities in the lifestyles and stresses of the 21st century, heart disease is extremely common in the age group of 30+. However the incidence of the disease in young children is also very high. Birth-related heart defects are one of the most common abnormalities.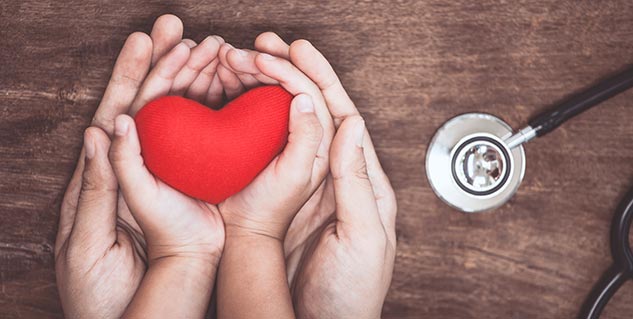 Congenital heart diseases (birth-related defect)
Around one percent of children in India (1 in every 125 babies) are born with a congenital heart defect and they are often referred to as blue babies. There was a time when there was a no cure for this and parents were just informed of the inevitable fate of their child. However medical advancements over the past few decades have made it possible for most children suffering from congenital heart disease to live normal lives post timely surgical intervention.

Congenital Heart disease (CHD) is caused by a defect in the structure of the heart and great vessels of a newborn. The eight most common defects account for 80 percent of all congenital heart diseases while the remaining 20 percent consist of many independently infrequent conditions or combinations of several defects.

Congenital heart disease in children may often go unnoticed with no symptoms. It is in such cases mostly only diagnosed during a routine check-up by the pediatrician. Parents must watch out for the following signs, which may indicate a pre-existing heart abnormality:
Difficulty feeding
Excessive sweating
Breathing difficulty
Blueness of lips, fingers and toes
Poor growth
Frequent episodes of chest infection
Congenital heart disease may manifest in the form of heart valve defects, defects in the septum (the wall that separates the left and right sides of the heart), holes or passageways between the left and right side of the heart and bad connections among certain blood vessels.
Rheumatic heart diseases: Acquired heart disease

Rheumatic heart disease is common amongst school going children and develops post a strep throat infection caused by a bacteria called Streptococcus.

The streptococci bacteria have a genetic makeup similar to the heart muscle. So, the body's defense mechanism is not able to distinguish between the bacteria and the heart muscle and attacks the latter instead. It can particularly target heart valves and heart muscle, causing these to function poorly.

In India, rheumatic fever occurs at endemic rates and remains one of the major causes of cardiovascular disease, accounting for nearly 25-45% of the acquired heart disease. The annual incidence of rheumatic fever is 100-200 times greater than that observed in developed countries and fluctuates between 100-200 per 1,00,000 children of school age (from 5 years to 17 or 18 years).

Given the effect of the disease on the overall well being of children, it is always recommended that parents must never ignore a cough in a child who has a fever but no sneezing. Common symptoms of rheumatic heart disease include joint inflammation - including swelling, tenderness, and redness over multiple joints, small nodules or hard, round bumps under the skin, a change in your child's neuromuscular movements, body rash, fever, unusual weight loss, fatigue and frequent stomach pains. While these may be symptoms associated with viral fever as well, it is best to seek medical attention to rule out a strep throat infection and rheumatic heart disease.

The affected children may require valve replacement, which if not done in time may even become fatal.
Need to prevent child death due to heart ailments

A large number of children with congenital heart disease and rheumatic heart disease die because of non-availability of operative facilities in the country, especially for complex congenital heart disease. Additionally the lack of funds for the usually expensive surgery forces parents to ignore the illness and accept the fate of their child.
The end result is – no children in India should die of curable heart disease just because he or she cannot afford it. Early diagnosis and treatment in children is key.

Image: Shutterstock