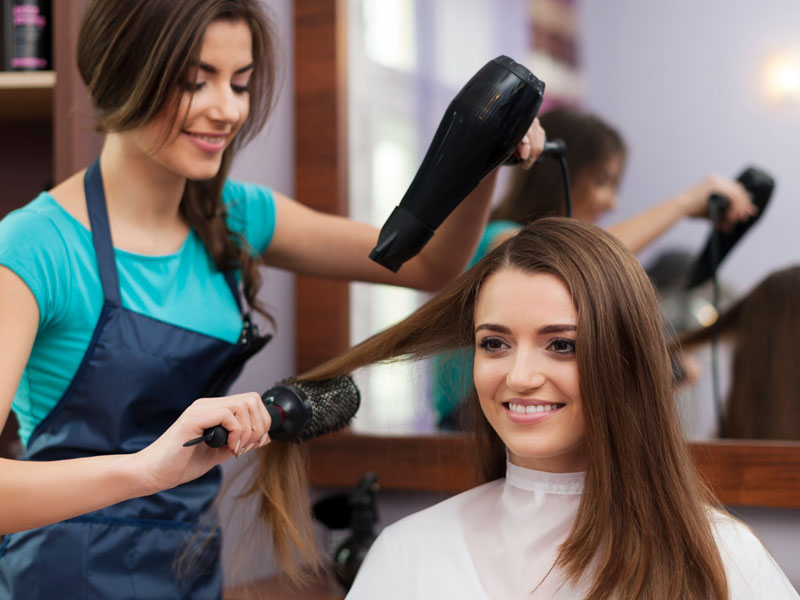 Multiple factors can cause hair damage. The use of chemical dyes, excessive use of heating tools, and not taking proper care of hair health, are some of them. Many explore salon treatment to make their damaged hair look shiny, strong, and healthy. Keratin treatment is one such option. This hours-long procedure is done to get straight, lustrous, and manageable locks. But, can it fix your damaged hair or make it worse? Should you consider this treatment for the same? To get answers to these questions, Onlymyhealth spoke to Dr Aanchal Panth, a dermatologist at Dermafollix Skin & Hair Transplant Clinic, Surat, Gujarat.
What Is Keratin Treatment?
First and foremost, keratin is a protein that your hair, as well as nails, are made of. It's also used in hair treatments, but here the protein is generally extracted from wool, horns, or feathers. Speaking of keratin treatment, "it is done to change the shape of hair from curly to straight," Dr Panth said. "It can reduce frizz and waviness along with providing shininess to hair," she added. Here is how it is done:
First, your hair is washed.
Then, chemical formaldehyde is applied to it. "It helps in breaking the binds in hair strands," Dr Aanchal explained.
After that, heat is applied over it to reseal the bond, so that wavy or curly hair becomes straight.
If you take good care, a keratin treatment can last for about six months, as per a leading health website.
Can It Fix The Damaged Hair?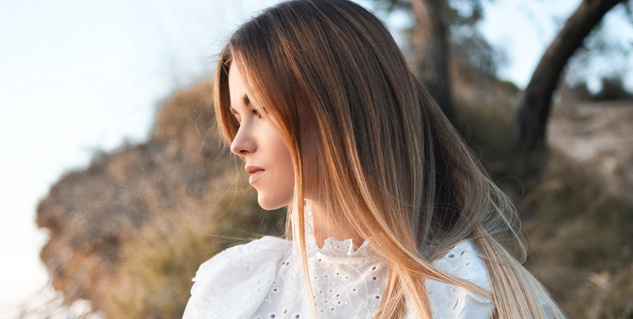 (Photo Credit: Pixabay)
"Absolutely not," the dermatologist replied. In fact, keratin treatment causes more hair damage. As keratin is washed off after multiple washes, it leaves the hair worse than how it started," she explained. Not just that, it makes hair frizzier over time. Also, many people experience hair fall, which can be noticeable after about three months.
Also read: What Causes Hair Damage In Winters? Follow These Ayurvedic Tips To Maintain Hair
How To Fix Damaged Hair?
Keratin treatment is not the right technique to repair damaged hair. However, there are multiple things you can do to manage it. Here are some ways you can do it:
Once your hair gets damaged, trimming is the only way to fix it, Dr Aanchal said.
To prevent hair damage, wash your hair with a mild shampoo.
Use a conditioner after every wash.
Use a hair mask once a week.
Instead of using a towel, use an old cotton t-shirt to wipe wet your hair.
Let your hair dry before combing it. Also, use a wide-toothed comb for the same.
Also, use a heat protectant spray or hair serum on hair strands after wash.
Who Can Opt For Keratin Treatment?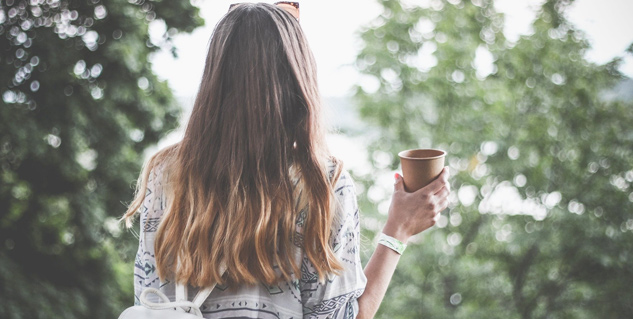 (Photo Credit: Unsplash)
Although not for damaged hair, keratin treatment has its set of benefits. You can go ahead with it for:
Smooth and shiny hair
Less frizzy and manageable hair
Glossy and healthy-looking hair
Keratin treatment lasts for a long if managed properly. According to a leading health website, the hair breaks less following this treatment. It, in turn, can promote hair growth. So, you can go ahead with a keratin treatment for these benefits.
Also read: From Diet, Stress To COVID: Common Causes Of Hair Fall
Keratin Treatment: Things To Keep In Mind
Yes, keratin treatment has its set of advantages. But, it is a chemical treatment, which involves the use of formaldehyde, hence, it has certain downsides too.
Formaldehyde is the chemical used to straighten hair. It's dangerous when inhaled.
It's also an expensive treatment. Although the rate differs from salon to salon, a basic treatment can cost you up to Rs 4,000.
On top of that, there can be added costs as you might be told to use a specific shampoo and conditioner.
You cannot wash your hair for a few days after treatment.
Not just that, you cannot wash your hair often after keratin treatment.
All these can make this treatment a bit difficult to manage.
Also, pregnant women shouldn't opt for this treatment, a leading health website stated.
So, as you saw keratin treatment isn't advisable for damaged hair. You'll ultimately have to cut them off. However, you can employ various methods to prevent your hair from getting damaged. However, if your hair is extremely thick, frizzy, and difficult to manage, you can opt for this treatment, while keeping its drawbacks into account.
(With inputs from Dr Aanchal Panth, a dermatologist at Dermafollix Skin & Hair Transplant Clinic, Surat, Gujarat)
Photo Credit: Freepik