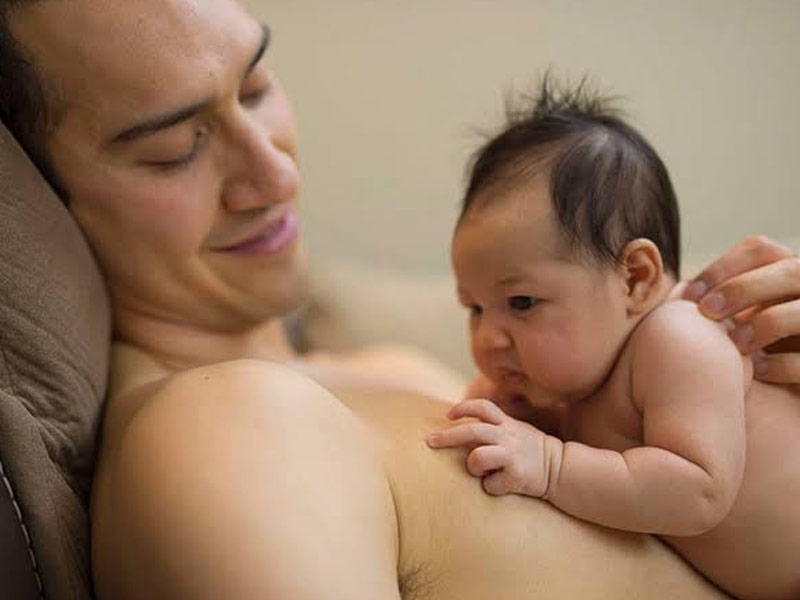 Kangaroo care basically means giving your newborn direct and more skin-to-skin contact after a few days of the delivery. The traditional belief is that kangaroo care helps in the growth of a premature baby or a low birth weight baby and it can make the whole experience more stabilised and natural. However, full term babies can also gain several benefits from this therapy. A mother gets to connect with her baby during pregnancy as well as while breastfeeding and all the new dads can also have a deeper bond with the infant through kangaroo care.
Mostly, kangaroo care is given by moms, but is is suggested by many experts for fathers too. You can bond with the baby after he goes off asleep or is in a resting mode. Kangaroo care also ensures the emotional healing of the baby. And, it should not be just limited to the initial moments right after birth, but it can be practiced during the first few weeks after birth or whenever the parents feel the need. As a father, you can do this by keeping a specific time of the day seperately to practice this. Keep reading further to know about some kangaroo care tips for new dads.
Kangaroo care tips for dads
Kangaroo care can be practiced at during anytime of the day. This therapy is beneficial as it can make you feel less nervous about baby care and parenting. In fact, it will also make you learn more about your baby's hints for hunger or stress. Here are 6 tips that all dads should keep in mind while giving kangaroo care to their baby:
1. Bare chest father and baby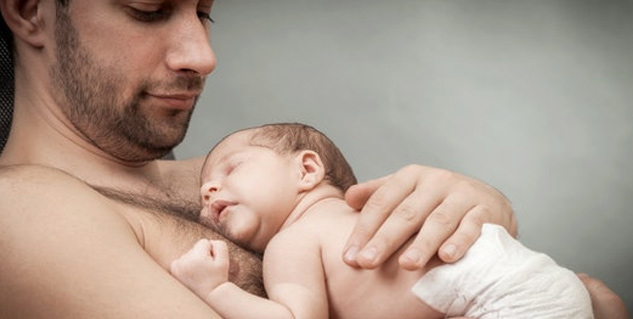 To practice kangaroo care, the father needs to place the baby on your bare chest for direct and more skin-to-skin contact. A lot of parents prefer even keeping the baby bare while practicing this. Only then you can make sure that maximum skin-to-skin contact is being made for its excellent benefits.
2. Avoid using phones
Avoid using your mobile phone and other electronic devices while holding your baby in Kangaroo care position. This will be an add on for you to focus on parenting and help in avoiding distractions during this practice.
Also read: 7 Important Tips For New Parents To Take Care Of A Premature Baby
3. Check in with the baby
Make sure to check in with baby and keep noticing any hints so that they are properly positioned. The infant's head should be turned to one side with the neck straight and should not be in a compromising position. Ensure that their nose and mouth are not covered and with the blanket and you are able to see the baby's face at all times.
4. Prefer a quite and comfortable place
Prefer sitting at a quite and comfortable place to practice kangaroo care. You can ask your family and friends to excuse you for a while to this process in peace. You can gently place the baby over your bare chest and wrap a blanket around for warmth. Kangaroo care can also be done by both the parents at the same time which helps in family bonding altogether.
5. Avoid if you are sick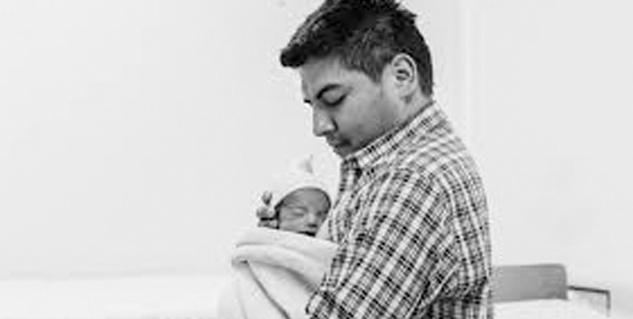 If you are suffering from fever and cold, then avoid kangaroo care until the time you start feeling better. The infection can get transmitted to the newborn which can cause several complications. Along with the emotional side, it is important to think practically too. Before, giving kangaroo care to the infant, just make sure that you are feeling healthy and there are no symptoms of flu.
Also read: World Breastfeeding Week 2021: Can A Covid-19 Recovering Mother Breastfeed? Know Expert Tips
6. Do not use deodrant
Avoid the usage of perfume or deodorants while giving kangaroo care to the baby as it can irritate his delicate skin, causing redness, rashes and even allergies. To make sure that the infant does not suffer from any skin conditions, it is important to keep it all natural.
Fathers can extend their emotional and physical support to their partner and infant by practicing kangaroo care. This will not only help you bond better with the baby, but also make the newborn benefit in many ways. Kangaroo care is not just a mother's responsibilty and should be given by new dads as well. It is an amazing way to understand your baby and enjoy the journey of parenthood.
Read more articles on Parenting tips
Image credits: Romper.com, Nct.org, Independent.co