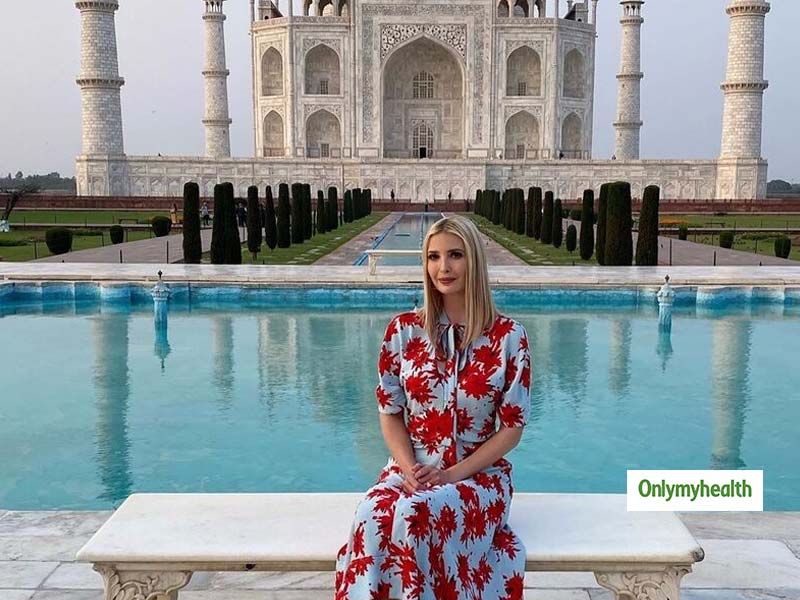 Donald Trump's daughter Ivanka Trump is a businesswoman, a skilled politician and a successful mother. Currently, she is on a three-day official visit to India. Do you know that Ivanka is appreciated for the way she disciplines her children? Yes, she is a great mother. Ivanka handles many things at once and hence knows how to maintain a healthy balance between professional and personal life. Moreover, on coming to India, Ivanka's way of dressing, i.e. simple and beautiful have won everyone's heart. While watching the Taj Mahal, she was seen in the same clothes, it depicts her sustainable fashion sense.
Repetition of clothes: Sustainable fashion goal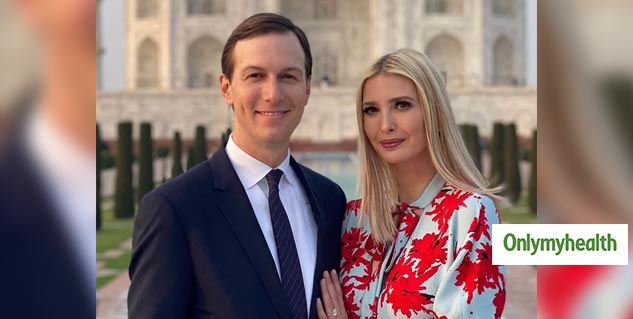 When Ivanka Trump came to India, she was seen in a Proenza Schouler blue dress with a tie-up around her neck. She had a very simple make-up with the dress. But the special thing about this dress was that she has worn it before. This is not the first time Ivanka has been spotted in this outfit. She wore a Viscose Georgette Midi during a visit to Argentina in September 2019. On a trip to India, she did not, however, wear the pearl studs with which she wore the dress during her stay in Argentina. In this way, Ivanka breaks this myth of the fashion industry, where the celebrities avoid wearing a dress again.
Also Read: Give Your Skin A New Life With A Collagen Thread Lift Facial
Beauty tips to daughter Arabella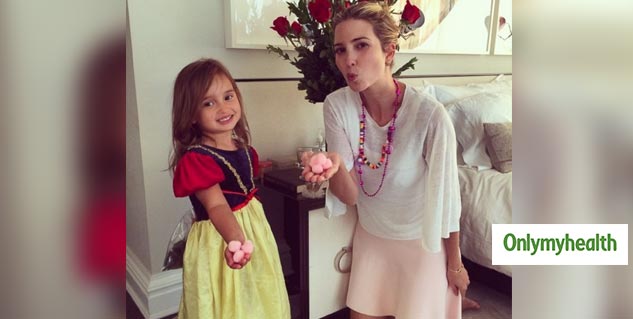 There are so many things to learn from Ivanka, from getting up at 5 am every day to being on top of your kids' schedule. But, here is a valuable parenting lesson, that is, giving beauty tips to her daughter. In a recent interview, Ivanka talked about her beauty regime, where she revealed that she constantly tells her daughter, Arabella, about makeup and beauty.
Also, Read Lip Fillers: Pros and Cons You Should Know Before Having Them
Ivanka believes that inner beauty and confidence are above everything and this is something that all children need to learn. Ivanka says "One of the important tips for me to provide to Arabella is confidence, power and love make a woman beautiful.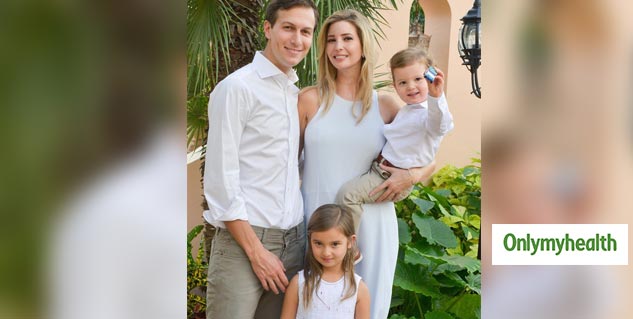 Remove makeup at night
According to Ivanka "As a teenager, my mother once woke me up in the middle of the night so that I could remove my make-up. She felt that it would spoil my skin and I also agreed." The 38-year-old, Ivanka, also talked about her fitness regime and post-pregnancy diet saying she made sure to go for a run every day and was conscious about what she ate. The businesswoman also talked about getting mixed up in her family and work life, mentioning that her family will always be her top priority. She quotes in her interviews that "I want my children to see me first every morning, so I wake up at 5 o'clock. I'm tired the maximum time, but even then, I play with Joseph on the floor (with his cars) for twenty minutes every day. Arabella likes books, so I read at least two books per day.
Read More in Fashion and Beauty