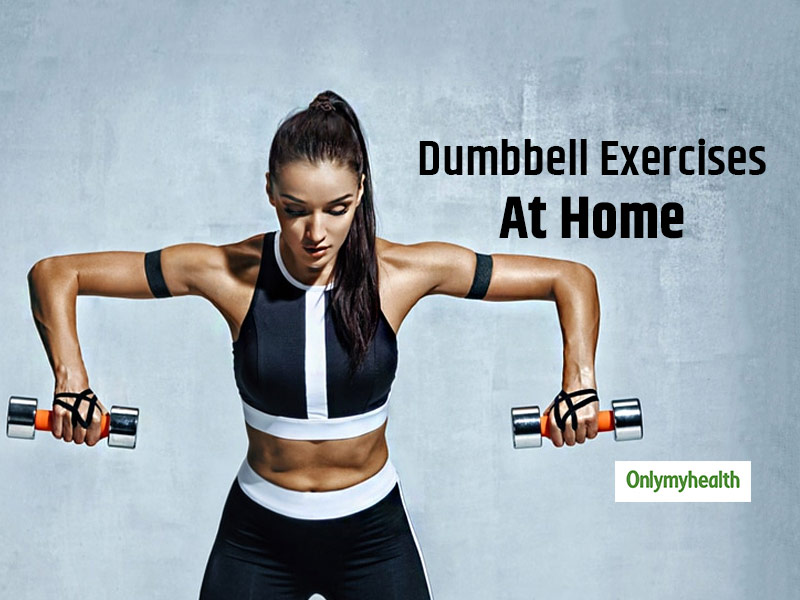 With the temperature dipping to an extreme low, it is common for people to skip their exercise or gym. Also, people are heading towards a generation where everyone is striving to be a perfectionist. They don't want to get slimmer. Their greed is to stencil themselves in the right shape. Though cardio holds the pride of maintaining the calorie burnout, the craftsmen here is weight training. Weight training strengthens the muscles and bulges it out in the right curve. People usually culture this misconception into their minds that one can't owe these incredibly flawless cuts without being a gym preacher. Breaking this taboo lets dig into few highly effective home dumbbell ideas to try out this winter season: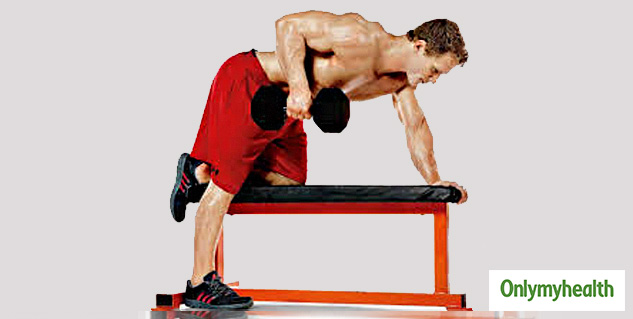 Also read:Five Organic Food Items For Muscle Gain
Single-Arm Row
It is a straightforward exercise, consuming the least space. This exercise is basically for the stretching and strengthens of latissimus dorsi, which is one of the most massive muscles of the body. Hence despite being the easiest among all the dumbbell exercises, it also occupies a very critical place in the workout regime.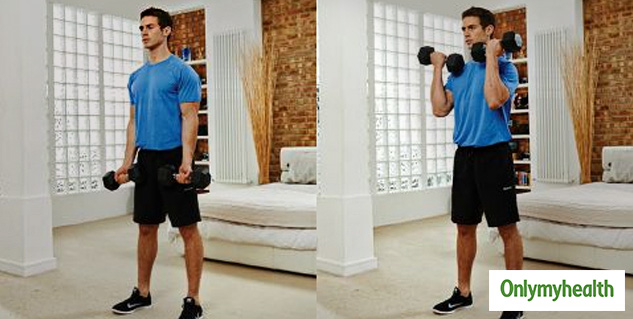 Standing Dumbbell Curl
This exercise works on the biceps. Though this is a very simple exercise, maintaining a correct posture remains entitled to obtain the desired results. The person performing this exercise should make a note of it that all the stress should come on the bicep and not on other muscles. Only the forearm should be in motion.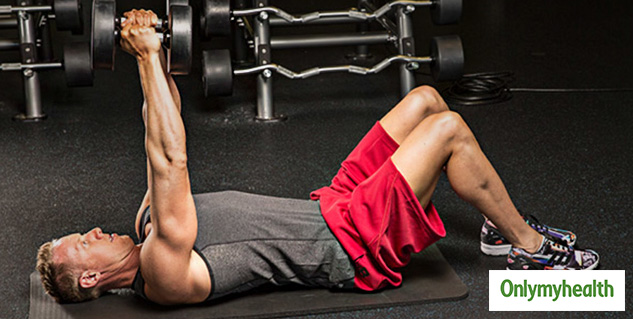 Dumbbell Floor Press
Before the benches came into play, people exploited the floors to strengthen up their chests. A dumbbell floor press could be the home remedy here in particular. All you need to do is to lay down with the back straight and knees up. Now hold a dumbbell in both your hands, firmly. Stretch your hands, bring it to the abdomen, and repeat.
Also read: Learn These Fail-Proof Tips To Build Endurance By Gym Trainer Hitesh Chhabria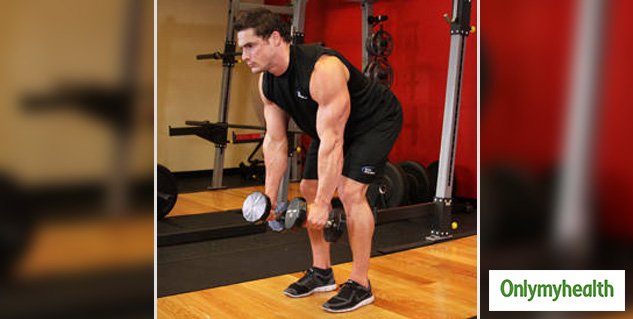 Dumbbell Bent Over
The only muscles people drool over are abs. A strict and focused workout regime can help you to puddle up your abs. All you need to do is, hold the dumbbells in your hands, standing. Now bend over and try to touch your feet while still having a firm grip over the dumbbells. Repeat these as per your workout cycle.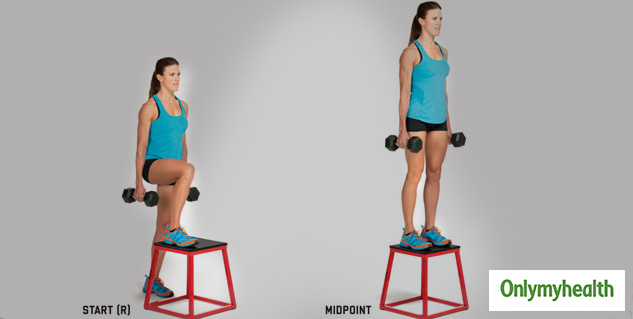 Step Up, Step Down
Again one of the easiest yet highly recommended exercises, again. The pre-requisites you need for this one are just dumbbell and a single staircase. Hold on two dumbbells in both of your hands and step up, step down, repeat.
These exercises are extremely easy, but one still needs to be cautious while practising them. The right posture is the key ingredient here. One should not expect the fancied results if they are not following the correct position. Apart from not getting the results, wrong postures can do a lot of harm too. Stretching over the wrong muscles with the wrong method may cause internal injury, bleeding, sprain. In such cases, you could be in need of appropriate medical help.
Read more articles on Exercise and Fitness