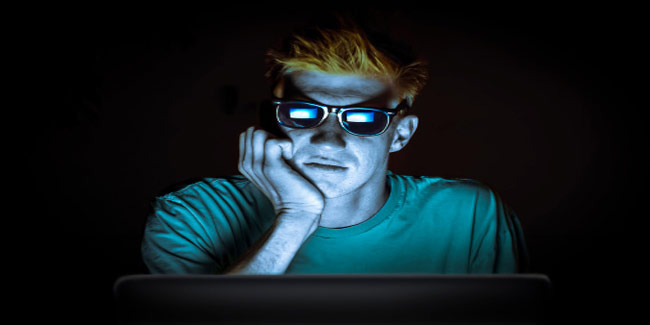 Internet is the reason why it is easy for us to reach you, you are reading this because of the merits that internet holds. But, what if you get addicted to it?

A hospital named Gongju National Hospital near Seoul has actually come up with a clinic titled 'Save Brain Clinic' that will help children and especially teens in combating internet addiction. Treatment for internet addiction involves a five week therapy that involves techniques such as group sessions, transcranial magnetic stimulation, medication and art therapy. This kind of treatment is a first and South Korea has already declared such patients to be internet addicts. Children in the modern times are infected by the internet bug, they do not seem to be doing anything on their own, and the dependency on internet is way too much. This could as you can understand cripple the young minds. Studies have proven that internet addiction leads to mental disorders. Constant internet use that exceeds 10 hours is usually labelled as internet addiction.




The Internet Use Disorder
Internet use often takes the turn to become internet abuse, and this is exactly what happens. According to the American Psychiatric Association, those who have Internet Use Disorder can experience preoccupation with internet usage and gaming. The alarming fact is that they may also experience withdrawal symptoms when they do not get it, there is a need to spend more time with the internet, and it gives a sort of high. This also leads to loss of other interests that could be more real and more productive in nature.

If you are facing unsuccessful attempts to quit, then the situation can be considered really bad.

A person who is abusing the substance, which in this case is the internet, would most definitely by hooked with one or more form of pleasure that he or she gains. It could be something entertaining as gaming or even pornography. Children, for who both these topics seem like exciting topics to explore, are very susceptible. It could lead to real troubles, and can devastate lives.




Getting them Help
It is very important that parents help their children to overcome internet addiction. The west is already pretty open about the rehabilitation of children who are addicted to the internet.

The primary concern of specialists regarding internet addiction is the fact that parents suffer from pangs of embarrassment when it comes to taking their teen to a mental institution. The stigma associated with mental disorders takes a toll on parenting and in most cases the condition remains untreated.

This revelation should be a wake-up call for all parents who are dealing with problems related to internet addiction on a daily basis. The need of the hour is to get their teenage child proper care so that an addiction does not catapult to being a serious mental disorder.

Image Courtesy: gettyimages.in
Read more articles on Parenting.