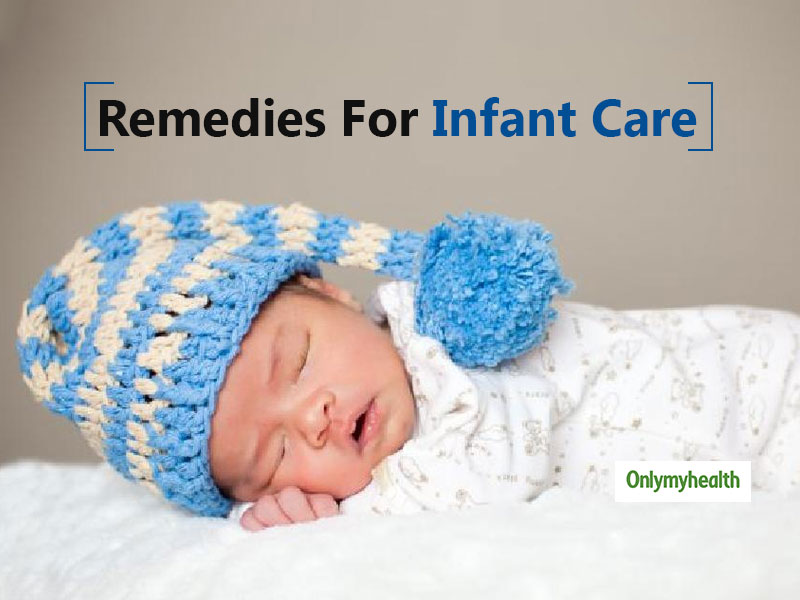 With winters all settled in, it is time for everyone to brace themselves for those many winter-related illnesses. For adults, it is still relatively possible to take necessary precautions and not face any health problems. However, infants and toddlers are the most affected during this season. It is common for infants to get sick with fever, cold, cough and congestion. Apart from taking medications prescribed by the doctor, certain precautions can keep your infant healthy and winter-strong. These precautions are nothing but simple home remedies that are natural and are all for the welfare of the baby.
To help your child remain cold and cough free this winter season, be rest assured and follow these simple home remedies, which are sure to cause no harm to the infant:
Onion for Decongestion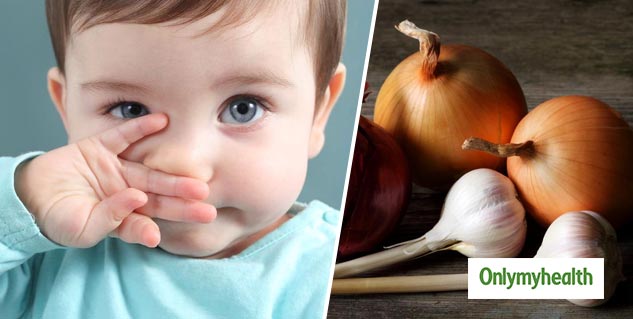 The very thought of onion around a child can make you worry for its pungent smell and the ability to bring tears. However, a slice of onion is enough to decongest the child's throat and chest in no time. No matter how many medications you follow, cold and cough are viral infections and take its own sweet time to go. Cold, cough and congestion can be extremely heavy for an infant to bear, which makes them all cranky. For the same, slice up an onion and place it next to the infant's crib to decongest the chest naturally. This is possible with the sulphur content present in onion which helps in drawing out the mucus from the body.
Also Read: Tried and Tested Antidotes For Food Poisoning That Can Be Done At Home
Steaming The Bathroom
Directly steaming up the bathroom can also help provide relief to the baby from cold and cough. For adults, it is easier to take steam as they know and understand the process of breathing in and out. However, it is a task for the parents to give their infant steam for relief from cold, cough and congestion. For the same, steam up the bathroom and keep the kid in there for some time. This helps in exposure to steam for the baby, enabling the cough to come out easily in the form of mucus.
Get Rid Of Fever With Lemon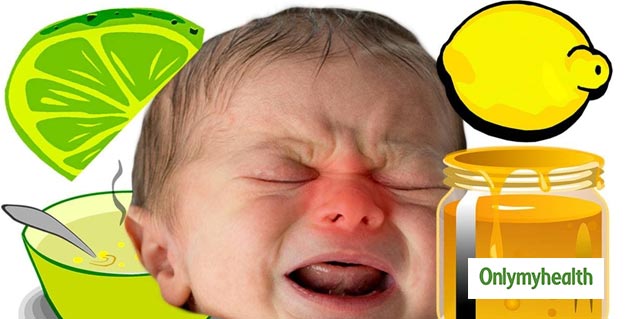 If your child has a fever, it is common for them to become cranky and unmanageable. However, fever shows that the body's immune system is working fine. In most cases, due to the sudden change in temperature from room to room, kids can get hold of mild fever. Even though it is essential to show this to a doctor, especially in kids below the age of 3, it is also possible to provide relief with lemon. For this, one should squeeze a slice of lemon in hot water and give a sponge bath to the infant with the same. This is possible because lemon has cooling properties, which helps in reducing body temperature.
Also Read: 8 Hidden Health Benefits Of Lemon
Hot Chamomile Water Bottle For The Stomach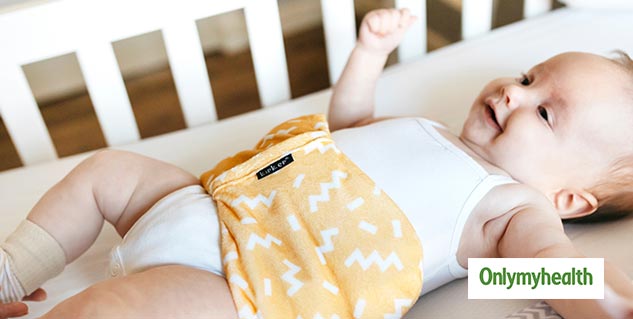 Chamomile is said to be extremely useful to treat digestive issues in kids. The best way to give a compress with chamomile water. This compress of chamomile infused water should be applied to the stomach with the help of a cotton ball or a cotton cloth. Ensure that the fabric is not too hot for the infant's skin. Also, this concentrate can be put in a hot water bottle and kept around the stomach of the child.
Read more articles on Home Remedies