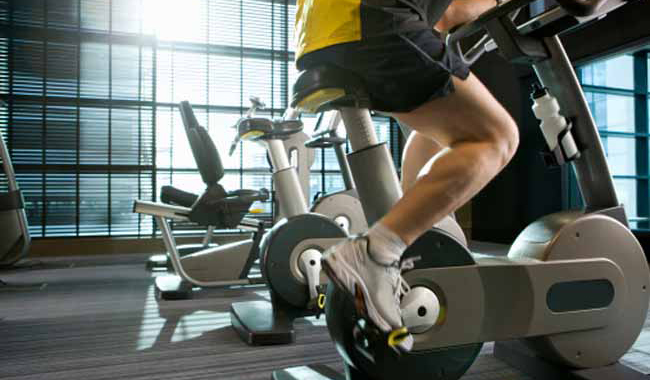 Indoor cycling classes are low impact exercise sessions that offer a lot of physical and cardiovascular health benefits. You can expect a lot of things from your daily cycling classes.
Indoor cycling workout has become quite popular. Indoor cycling is an ideal exercise for all body types because it not only supports the weight loss efforts, but also increases endurance, stamina, and strength. It is very effective for cardio, especially for people who can't perform high impact exercises. Indoor cycling is a form of exercise that is led by a qualified instructor inside a cycling studio usually performed to the beat of motivating music. Moreover, every individual can customize their cycle and the exercise routine.
Getting started with your first cycling class can be a difficult task to overcome. Your concern for your body image and the incomplete knowledge about the class may leave you sceptical about joining it. Here is what to expect from your indoor cycling classes.
What to Expect
Indoor cycling is a low-impact exercise that helps you burn a lot of calories and strengthen your muscles. Since it is a low-impact exercise, people with hip or knee problems can easily perform indoor cycling. Indoor cycling can change your body. The class can help you develop a strong and lean body with strong core muscles. The physical benefits include cardiovascular health, weight loss, drop in blood pressure, better diabetes control, and increased strength. Just like runners, people leave the inside cycling class with an endorphin rush which usually leads to improved sleep, relaxation and reduced stress.
One of the best things about indoor cycling is that the exercise is yours as you will be able to custom tailor your bicycle as well as your workout to your needs or level of comfort. It makes this exercise fit for everyone regardless of their age, weight or personal fitness abilities.
Your instructor will teach you how to get the maximum benefit out of your indoor cycle class. Every day you will start with a warm-up with the bike to get your heart rate up slowly. Your instructor will then ask you to continue with your workout for the rest of the class. He/she may ask you to slow down at times or speed up at others. During the last phase of the daily class, the instructor will allow a cool down period to let your heart rate gradually get back down to normal.

Just bring your own water bottle, towel, comfortable bike shorts and shoes to wear and enjoy the cycling session with your pals. Soon you will notice healthy changes in your fitness and overall health.
Image source: Getty