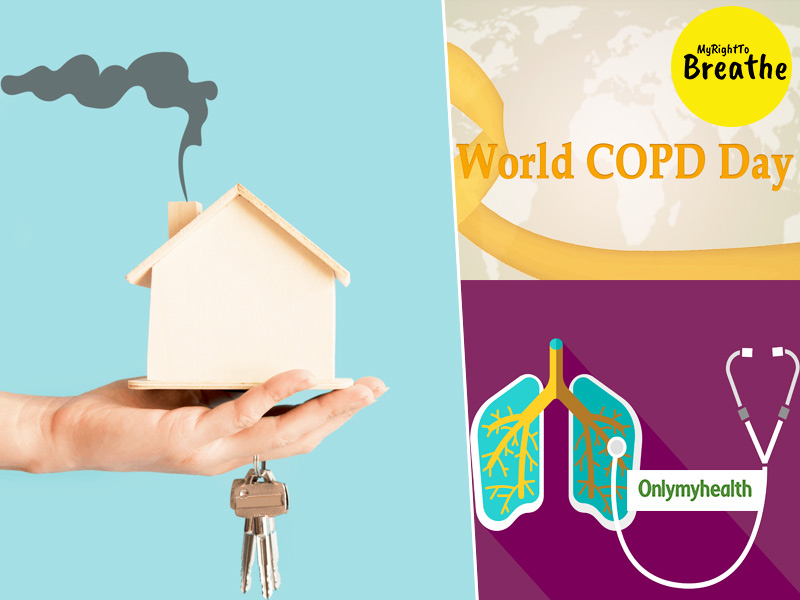 World COPD Day 2020: 25% of deaths from COPD in adults in low- and middle-income countries take place because of the exposure to indoor air pollution.
World COPD Day 2020: When one thinks of air pollution, outdoor air pollution is what comes to our mind. However, the air in our houses or offices can be polluted as well. Some sources of indoor pollution include mould and pollen, tobacco smoke, household products and pesticides and different forms of gases which may consist of carbon monoxide. In India, a lot of people still cook using solid fuels like wood, crop wastes, charcoal, or dung. This is an inefficient practice, and it can produce high levels of household air pollution which may cause severe damage to health. Indoor air pollution may have varying impact on health, and one of the effects is Chronic Obstructive Pulmonary Disease (COPD).
What is COPD?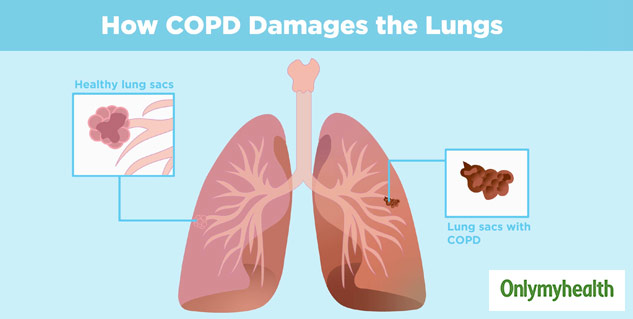 (COPD) Chronic Obstructive Pulmonary Disease is a disease that makes it hard for a person to breathe. Over time the condition only gets worse. COPD causes a lot of coughing, and it produces mucus, it can lead to wheezing, shortness of breath and chest pain. However, COPD can be prevented. However, smoking is said to be the most common reason that gives rise to COPD, 25% of the people with the disease claim to have never smoked. Therefore, long-term exposure to household air pollution may result in COPD.
Also Read: World COPD Day 2020: 5 Steps To Prevent Pulmonary Disease
Indoor pollution and COPD in adults
Dr Manoj Goel, Director, Pulmonology, Fortis Hospital, Gurugram states that "inhaling tobacco smoke or secondhand smoke (inhaling smoke from the air from other people smoking), inhaling chemical fumes, or dust at the workplace can contribute to COPD in adults. Being exposed to the secondhand smoke or the lung irritants is a high-risk factor for COPD. Most people who have COPD are at least 40 years old when their symptoms begin to show. Although it is not very common, people who are younger than 40 years may also develop COPD, and this happens when the person already is suffering from a health issue, or it may be genetic."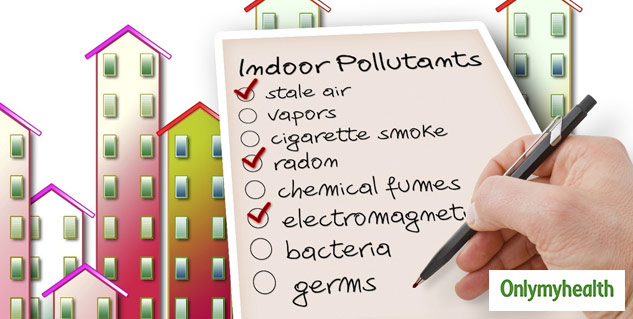 Also Read: Physiotherapy Treatment For COPD
Symptoms of COPD
COPD has different symptoms; at first, there may be no symptoms or only mild symptoms. As this is a progressive disease, it worsens over time, making the symptoms worse. Some common signs and symptoms of COPD include:
Smokers' cough (commonly known as the cough that produces a lot of mucus)
Shortness of breath
Wheezing while breathing
Chest tightness or chest pain
If a person has COPD, they may develop other respiratory diseases as well as the flu or influenza. However, not everyone with COPD necessarily has the same symptoms.
Also Read: Health Benefits Of COPD Breathing Exercise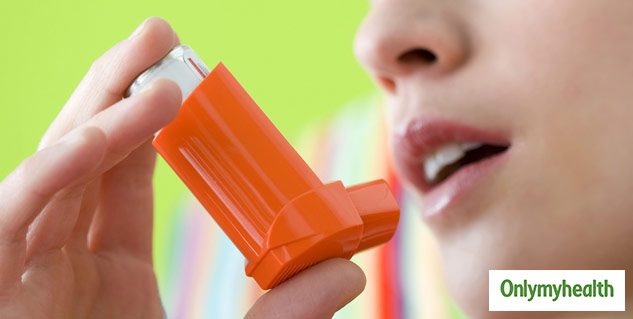 Conclusion
COPD can be prevented even before the first signs are seen. One major cause of COPD is smoking and inhaling secondhand smoke. Hence, one should not start smoking or quit smoking if they do. Further to that ensuring no one smokes inside the house can be a step that one can take to prevent COPD. Moving to other ways of cooking without burning charcoal or wood is another way to prevent COPD. One should also try stopping inhaling industrial smoke at the workplace to avoid COPD.
Takeaway Tip by Dr Manoj Goel: If one is detected with COPD, they should follow the treatments for COPD precisely as the doctors prescribe. It can help in breathing easier and staying for activities which will eventually ensure that the symptoms do not become severe.
Read more articles on Other Diseases