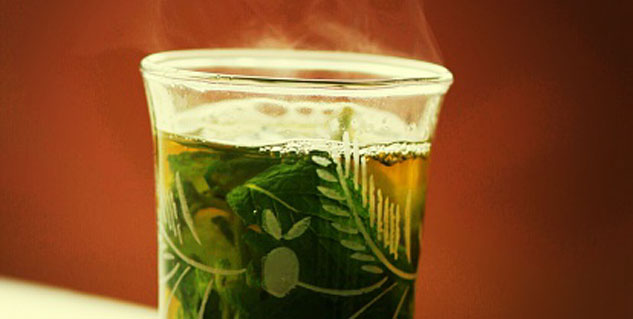 An Indian-origin scientist in Germany discovered a new and unexpected role that green tea plays in improving image quality of magnetic resonance imaging testing. The director of the institute of inorganic chemistry at University of Cologne, Cologne, Germany, Sanjay Mathur, used compounds from green tea to image the cancer tumours in mice.
Mathur and his team coated iron-oxide nanoparticles with green-tea compounds called catechins and then administered them to the mice that had cancer. MRIs showed that the novel imaging agents clustered in the tumour cells and were in strong contrast from the non-tumour cells surrounding them.

Mathur said, "The catechin-coated nanoparticles are promising candidates for use in MRIs and related applications".

Recent researches have revealed the usefulness of nanoparticles, especially iron oxide, to make biomedical imaging better. This does not mean that the nanoparticles are without any side-effects or disadvantages.

The nanoparticles tend to gather very easily and need assistance to get to their destination in the body. To address these issues, the researchers had tried to attach the natural nutrients to the nanoparticles.

Mathur's team had wanted to see if the compounds from the green tea could play the role of helping the nanoparticles reach their destination because of their anti-inflammatory and anticancer properties.

MRI is a test that makes use of magnetic field and pulses of the radio wave energy to create pictures of structures as well as organs inside the body.

Read more Health News.
Article courtesy: Microfinancemonitor.com
Image courtesy: Getty