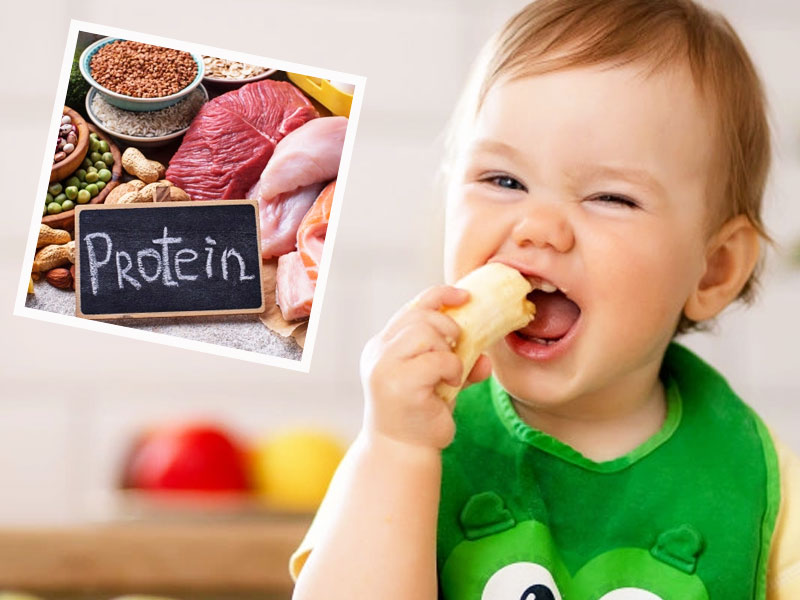 Protein is an important macronutrient essential for healthy growth in growing children. As the building blocks of body tissues, protein is essential in the growth of bones, muscles, organ tissues. A recent study has shown that a high protein diet can reverse stunting in underweight children significantly. Most kids get enough protein during the day without putting too much pressure on them. Onlymyhealth editorial team talked to Mr. Chirag Barjatya, Fitness Expert And Founder, ProjectFitCo, about the importance of protein for children and its sources.
It has also been found that children who receive supplementation in protein had higher height, weight, and skeletal maturation as compared to children who were not given protein. Proteins and important nutrients and play a major role in completing an individual's diet. It is also essential for the growth and development of your child. Parents should make sure to get their the right amount of healthy proteins. Read the article further to know about the protein requirements for children and rich sources of protein for them.
Importance of protein in children health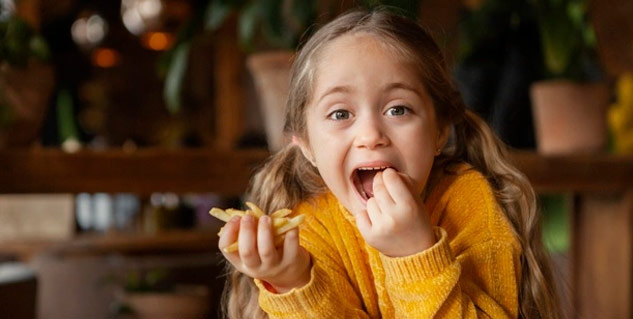 Out of 20 amino acids that make a complete protein profile, our human body only produces 11. That's why the rest of the 9 amino acids need to be sourced from the diet. Protein plays an essential role in the recovery and repair of muscle tissue, skin, organs, hair, and nails. It also acts as cellular messengers and hormones vital for growth.
Advantages of protein in kids diet include the building of lean tissue (muscles), strong bones, no fatigues on the field, can perform better in sports and day-to-day activity, recover faster from all the sports and training, and a well-developed body overall. Children are picky eaters, this you can use healthy and creative ways to make the meal more attractive.
Also read: Protein Is A Must In Your Diet, Here's How You Can Increase Its Intake
Protein sources
Protein can be procured from both animal and plant-based sources. Animal sources include poultry, fish, red meat, eggs, and milk while plant-based sources include legumes, soya chunks, lentils, some nuts, and seeds. Children should be encouraged to complete their protein with whole foods like milk, milk products, and pulses. Although, it is advised to make your kid eat plant based sources of protein, but the main sources of protein that children can consume are:
Whole eggs
Chicken
Lentils
Tofu
Fish
Nuts and seeds
Green yogurt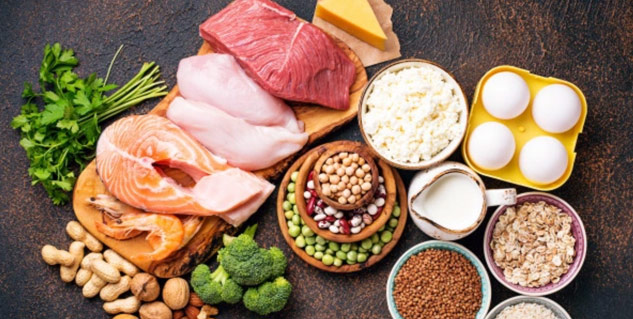 Protein Supplements
Further supplementation is advised only for children who are athletes or cannot consume traditional protein-rich food because of allergies. Children can consume whey protein like adults as many dietary products which kids consume on daily basis have whey in them already but, in limited quantities. It should be such that whey protein should be of the least amount with no added creatine. Rest all the ingredients in whey are safe to consume for every population group.
Also read: Is Dal Giving You Proteins? Know From Expert Its Alternatives
Protein requirements for children
As per ICMR's latest guidelines, the protein requirement for children varies from 10-37 grams per day, depending on age. 10 to 12-year-old boys and girls require 34.9g and 36g of protein respectively. We should start prioritizing protein consumption in any form in kids' diets. Protein is highly important for every group of the population. The benefits which come from protein are what our kids need as its deficiency can lead to stunted growth, which no parents would want for their children.
Therefore, protein is an important part of the diet for both children and adults. Understand your child's nutritional requirements and feed them accordingly. Do not miss out on any vitamin or mineral and try to keep a balanced and healthy diet.
Image credits: Freepik