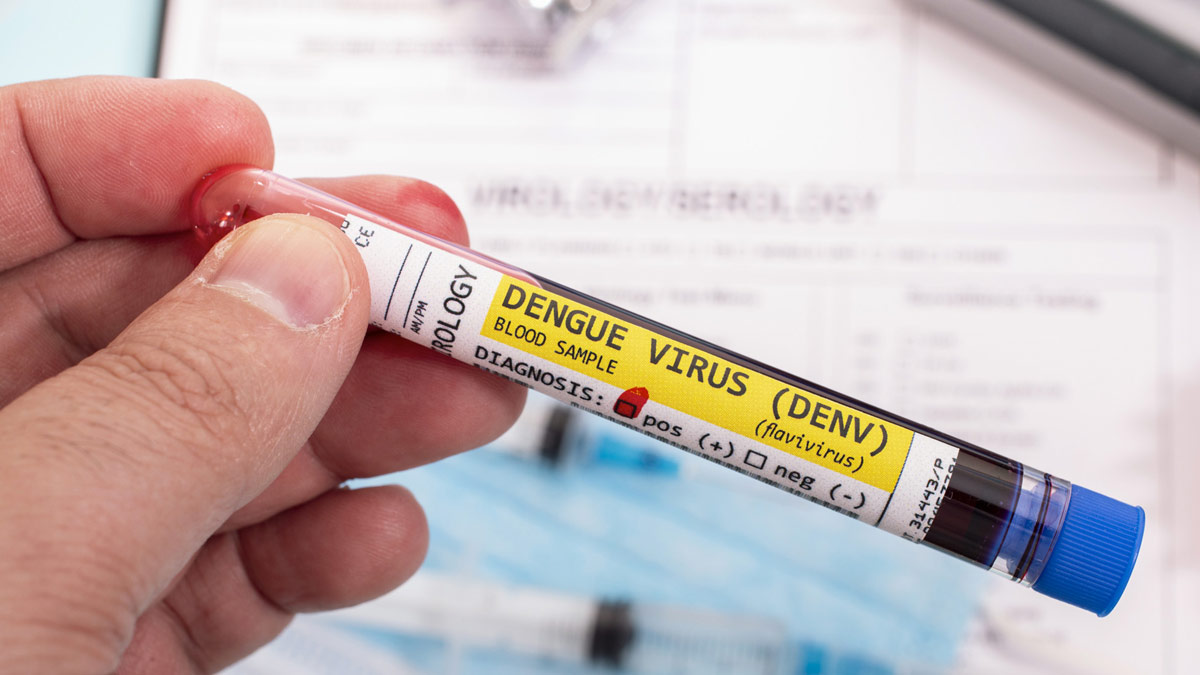 The country is seeing a massive dengue outbreak as thousands of cases are being reported monthly. This is a mosquito-borne illness that begins in the monsoon(mosquito-breeding) season but lingers around till December. There is no treatment for dengue available till date, which makes this a life-threatening condition. Thus, timely diagnosis and management are the only means to deal with dengue. Talking about diagnosis, there are two serotypes of dengue that are tested in a blood sample- IgM and IgG. Let us tell you what these mean and why you should check them.
Dengue is preventable and treatable only if you know how to do it. Anyone of any age can get dengue and if this wasn't enough, a person can get dengue four times in their lifetime as there are four subtypes of dengue. You become immune to the variant you got infected but still susceptible to others. India is one of the most affected countries by dengue as all the four serotypes of dengue are prevalent in India. Also, if a person gets infected with dengue subsequently, it might lead to severe consequences like dengue haemorrhagic fever and shock syndrome. Thus, it is important to track the prognosis of dengue which is only possible through dengue testing. Antibody testing is conducted to find if a person is dengue-positive and its serotype.
Serological markers of Dengue fever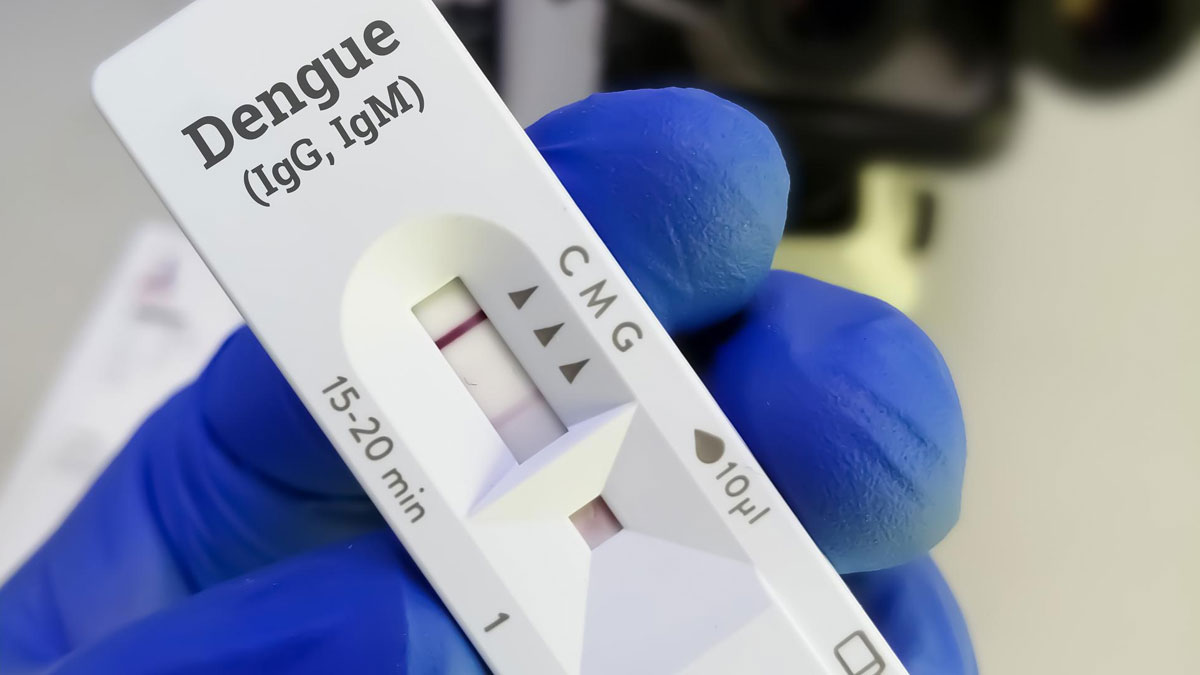 Dengue virus is present in everyone with dengue fever but the antigen marker changes with the progression of the infection. NS1 antigen occurs before the symptoms show up. As you get a fever, this antigen rises. Antibody levels in the blood depict the rate and severity of the infection. A dengue test report mentions the levels of IgG and IgM.
Also Read: Dengue Fever Recovery Diet 5 Foods For Faster Recovery
IgM is Immunoglobulin M, which is detectable three days after experiencing dengue fever. You may test IgM positive two to six months after the infection.
IgG is Immunoglobulin G antibodies that occur around seven days after dengue fever. IgG appears after IgM antibodies. These may persist for years even after the recovery.
These antibody levels play a crucial role in diagnosing secondary infection of dengue. If IgG levels increase rapidly, it indicates secondary dengue infection. Check this table for more clarity: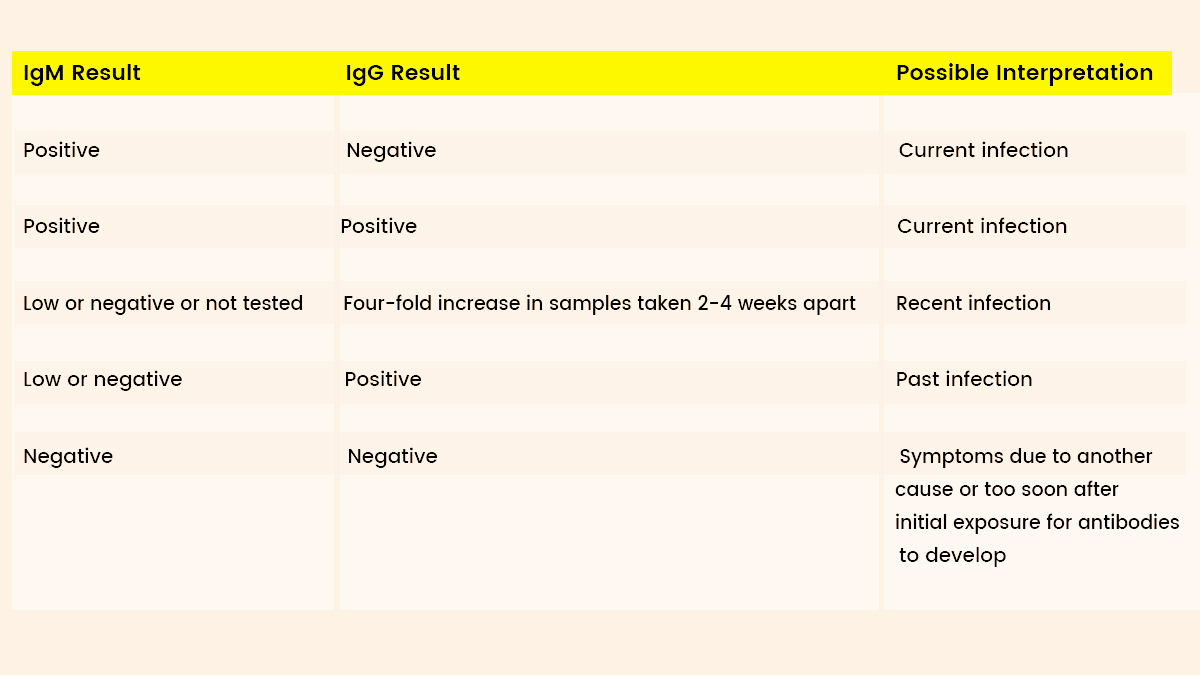 If your test shows IgG positive but negative or low IgM, it means you have had dengue in the past. Dengue IgG positive means there is no active infection.
Similarly, positive dengue IgM with low or negative IgG means that you have an active infection or simply put, you have dengue.
IgG and IgM are important seromarkers of dengue infection. These need to be checked to provide timely aid to dengue patients.
Out of these two, IgM is the most important marker for diagnosis of dengue since if you test positive for it, you are highly likely to have dengue. Doctors check these two markers to conclude whether or not you have an active dengue infection and levels of these depict the severity of the infection.
Image credits- freepik