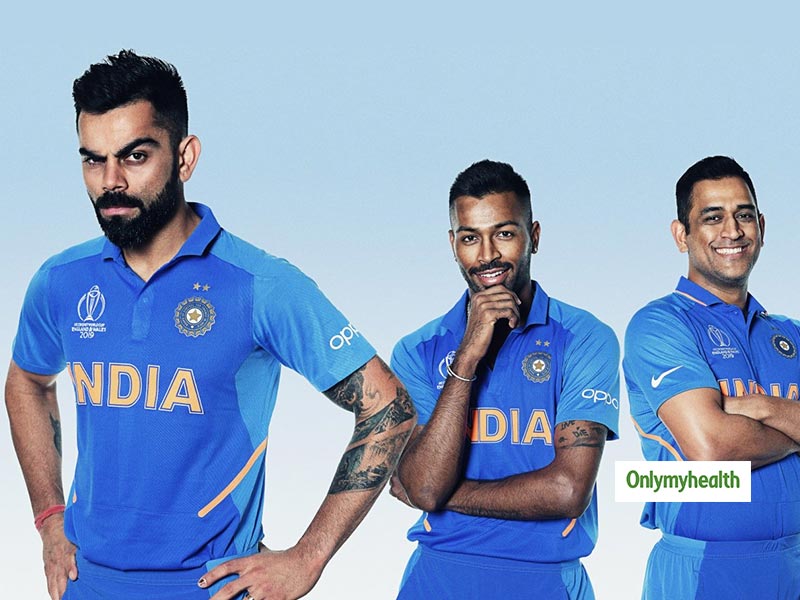 Are your favorite and most stylish cricketers on this list? Read to check out.
In India Cricket is God! Especially when it's the world cup season. And today at 3 PM, the Indian team has a match against New Zealand, which indicates that fans must be super-excited to cheer their favorite sportspersons. Nowadays, not only the match but the cricketers fascinate the fans.
And why not, Indian cricketers are not less than any Bollywood star these days. On the contrary, Bollywood stars are making movies and biopics on cricketers. The reason is that fans want to know more about their favorite batsmen and bowler. Indian cricketer's social media account are also filled with messages and posts. Thanks to Instagram, we can scroll down to daily updates from them.
READ: 5 Ways to Style Palazzos this Summer for every Occasion
Even in today's match, you can see that someone must be cheering 'Virat' 'Virat'! On the other side, you may hear 'go Dhoni'. So, for the love of your 'cricket-gods', we are bringing you a list of the most stylish cricketers 2019.
1. VIRAT KOHLI - RUN MACHINE
View this post on Instagram
First in our list is the Indian cricket team captain, Virat Kohli, also known as 'the run machine'. He got married in December 2017 to Bollywood actress Anushka Sharma. 30 years old, Kohli, is known for his fashion sense and killer looks. Recently the shopaholics Virushka turned the brand ambassadors for online shopping brand Myntra. Virat also has his own clothing line - WROGN.
2. SHIKHAR DHAWAN - GABBAR
View this post on Instagram
The Gabbar of the Indian cricket team is on second in the list. But Dhawan has his own raw and unique style. His raw looks are itself a style statement for the young generation. The rough and tough Punjabi Munda has 3.7 million followers on Instagram. GS Caltex India has recently appointed Shikhar Dhawan as it's the brand ambassador. Married to Ayesha Mukherjee in 2012, Shikhar Dhawan is a daddy to three children. Rhea Dhawan, Zoravar Dhawan, Aliyah Dhawan are kids of Shikhar and Ayesha. Can you believe that Shikhar Dhawan is 33 years old?
3. MS DHONI - THE CAPTAIN COOL
View this post on Instagram
Third in our list is the ex-Indian cricket team captain, Mahendra Singh Dhoni. Known for his cool nature, he was the captain cool of the team. Dhoni is known for his wicket-keeping skills and superb 'pallu-shot'. He is mostly called atypical in style. He had amazing hairstyles and young guys used to follow him. Dhoni has 13.9 million followers on Instagram. The 37-year-old Mahi got married in 2010. He is a father to a cute daughter ZIVA. He is often seen posting videos with his daughter. MS Dhoni is a brand ambassador to various brands, Indian Terrain, Panerai, needs, etc. Dhoni is generally seen in casual looks.
4. KL RAHUL
If we talk about the fresh talent in the team, then the name strikes are KL Rahul. Kannur Lokesh Rahul is a batsman and occasionally do wicket-keeping. 27-year-old Rahul is a fresh fashion icon in the industry and has 3.1 million followers on Instagram. Rahul is the brand ambassador of Puma and cures .fit.
5. RISHABH PANT
View this post on Instagram
With 2.3 million followers on Instagram, Rishabh Pant is an Indian cricketer with an immense style sense. 21 year old also plays in the Indian Premier League.
Read more articles on Fashion and Beauty