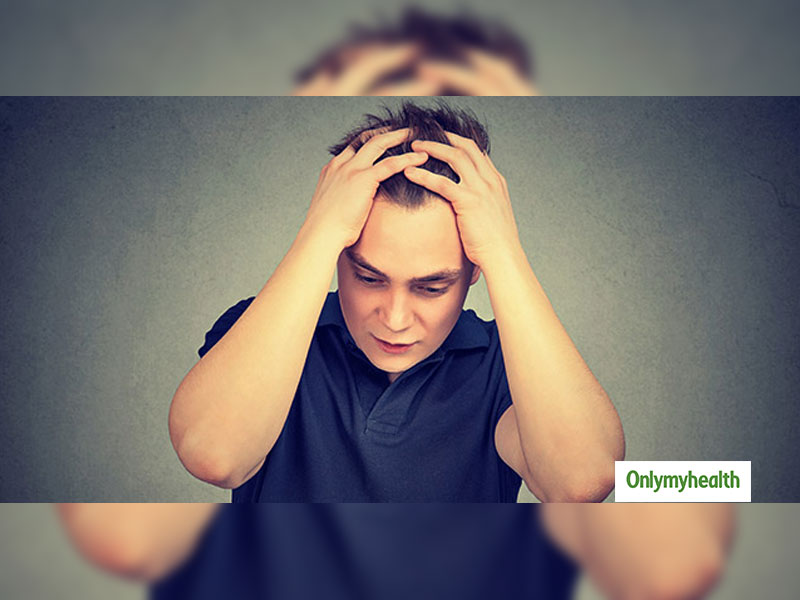 Research explains how hypochondriacs are found to be suffering from poor heart health.
Common headache or minor cold-cough is taken as a sign of fever, but beware as it could be a symptom of severe illness such as hypochondria. People often misunderstand it as a seasonal problem, but it could become a significant illness. Now doctors are taking hypochondria more seriously because research has revealed that this disease is one of the earliest signs of heart diseases. The study, which took place in Norway, was published in the medical journal BMJ Open. This research was done on about 7 thousand people, which lasted for 12 years. Hypochondria or chronic abnormal anxiety about health is a severe disorder. Under this, a person with good health also suffers from the fear that he has such a disease which is not in the grip of any doctor. If the patient already has a health problem, then his condition worsens. This fear increases with age or with any stress in life. This has a direct impact on the patient's work, everyday life and relationships, so timely identification and treatment is essential.
Let's know what hypochondria is and how it is related to heart health.
Relationship to heart disease
Research has previously assumed that hypochondria patients will be less likely to have heart disease because they are conscious about lifestyle and periodically undergo a doctor's examination. However, the results were the opposite. The health of about 7 thousand people was monitored continuously for 12 years, in which it was found that people suffering from hypochondria catch heart diseases quickly. Research is still being done on the reason for this. Even, it is estimated that due to the healthy enzymes, the patient continually spends his time in anxiety and the food goes on deteriorating, due to which the health of the heart gets disturbed. Seventy per cent of the hypochondriacs involved in the research were found to be suffering from poor heart health.
Also Read: Heart Failure, Also Known As Congestive Heart Failure: Symptoms, Warning Signs And Prevention
What are the signs of hypochondria?
The patient continually starts thinking that he has a severe illness. He sees small signs attached to it. It remains intimidating even when the probes are correct. If there is any genetic disease in the family, then the patient gets even more upset that he too has or is going to have this disease. The patient always talks about sickness and wants to read similar things on the internet or books. Often the patient becomes dissatisfied when all the tests are correct and goes to a new doctor. When the disease is severe, many times, the patient insists on the doctor for surgery. The causes of this disease are still unknown, but hormonal imbalance is also being considered as a reason.
Also Read: Heart Health Tips: Healthy Vegetable Oils May Decrease The Risk Of Heart Disease
Some causes of illness (hypochondria)
If the patient does not know about health and disease accurately, then even the minor symptoms are considered severe.
The patient fears this problem, even more, when his parents are worried about his or his health.
In childhood, there is always a fear of illness in the patient, even in adulthood if there is any severe disease.
With internet usage became common, the number of hypochondriacs is also increasing. On the one hand, while health-related information is helping people on the Internet, on the other hand, they are also helping to improve the apprehension among many.
Time to see a doctor
If the patient has any health problem, then he should go to the doctor immediately so that the diagnosis and treatment of the problem can be made soon. If the patient is upset even after the test, then a mental health expert should be consulted before the patient's life is severely affected by fear.
Read more articles on Heart Health