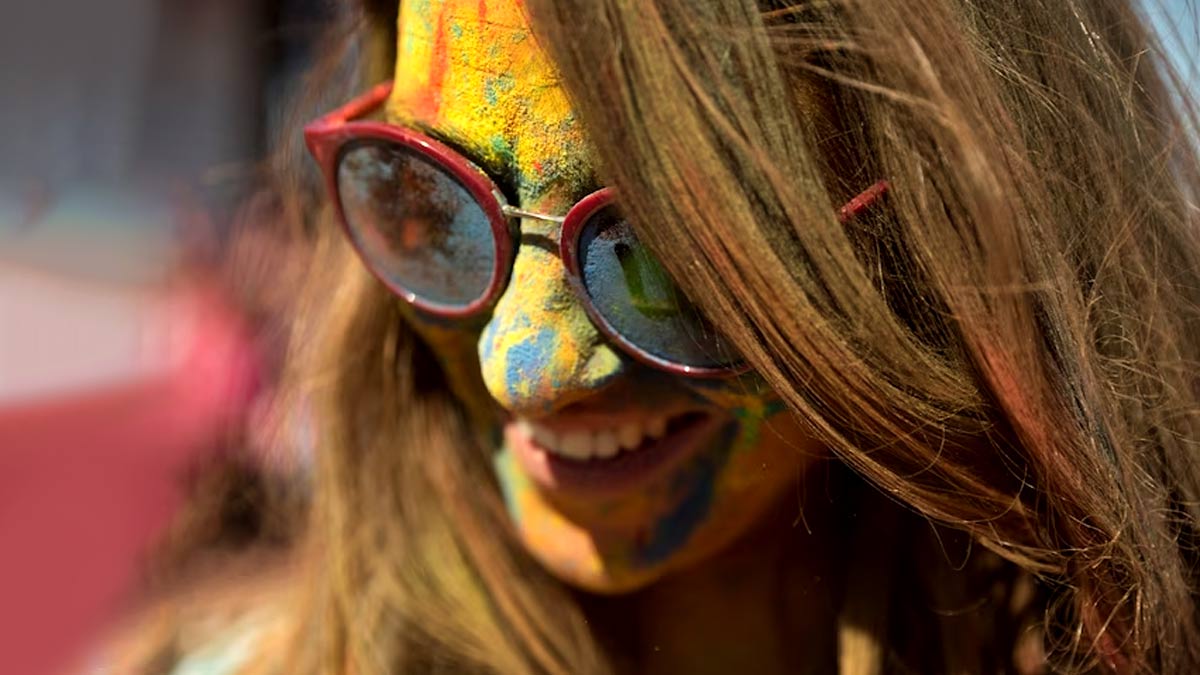 Holi is undoubtedly one of India's most joyous and lively festivals. While many celebrate it with their family and loved ones, some stay indoors, avoiding the colours totally. While traditionally, this festival is played with gulal and water, today, colour made of harsh chemicals has taken over, which can harm your skin in several ways. The artificial colours contain some harsh chemicals that can cause skin dryness, irritation, and breakouts. But it becomes difficult to escape colours when it is the festival of colours that awaits you. So, here is how you can take care of your skin during Holi.
Holi Skin Protection Regimen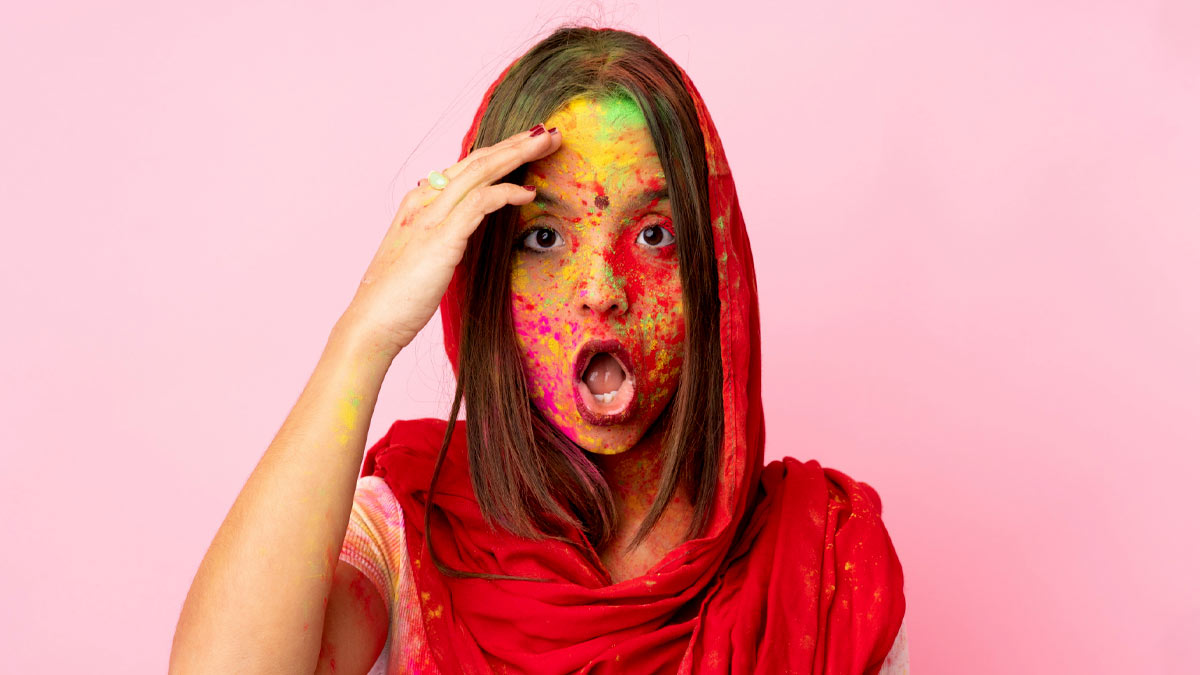 Apply Oil
Apply oil on your face and other parts of your body you think can come in contact with the colour, like the face, ears, neck, and hands. Avoid using chemical-based oils. Instead, go for natural oils, like coconut oil and almond oil. Massage your body with any one of these oils a day before the festival. Doing this will make sure that less colour is absorbed and prevent staining, which is the main cause of worry in Holi.
Also Read: Essential Skin Care Tips Every Man Should Follow
Petroleum Jelly For Lips
Your lips are not untouched by the harsh colours used during Holi. So make sure you protect it by applying some petroleum jelly. The protective layer of petroleum jelly will keep your lips hydrated.
Remove Colours When Wet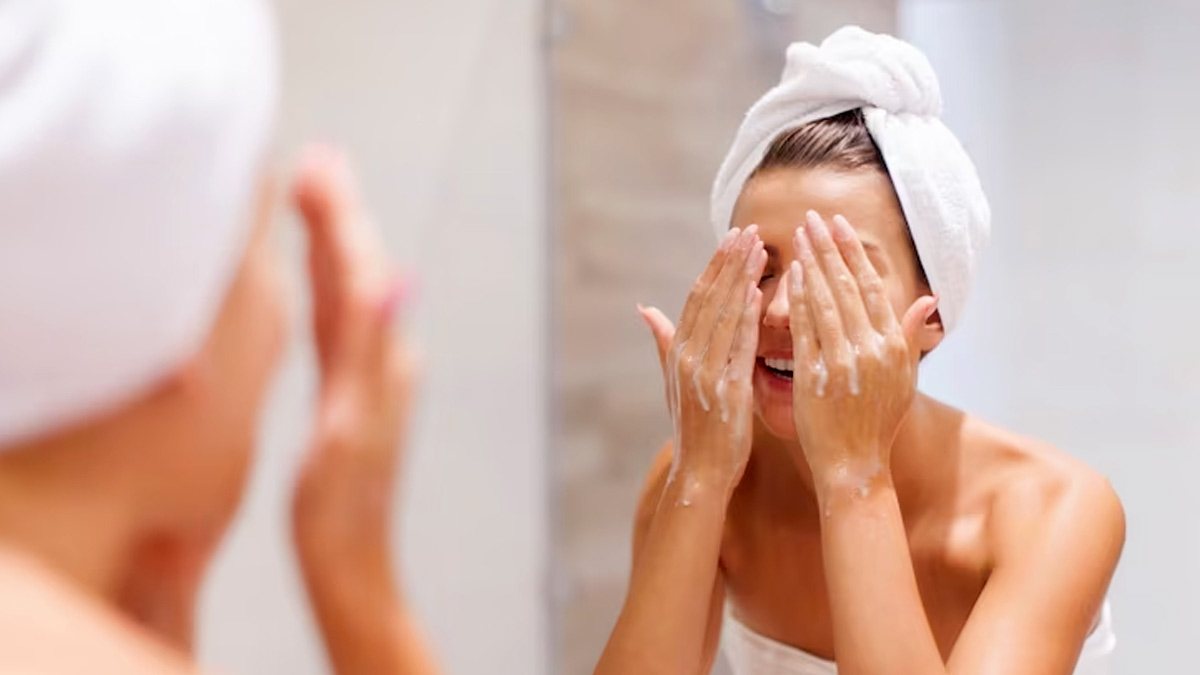 After you are done playing with colours, make sure you remove them while they are still wet. Dried colours are difficult to remove and take stay for a longer time on your skin. To get them removed, you should take a shower and gently scrub your skin with a loofah. To get rid of colours from your hair, rinse them with a shampoo, which is less harsh.
Sunscreen
Most of the time during the day, it is likely that you are mostly in the sun. So it is important to protect your skin from tanning along with colours. When going out in the sun, make sure you apply a good sunscreen before going out.
Watch Your Clothes
Try to wear clothing with long sleeves and loose-fitting t-shirts to minimise the space for exposed skin that may cause skin damage. This will help to build a barrier between your skin and colours. Tight clothes may cause irritation or leave a mark on your skin. So, wear something loose if you plan to experiment with water-based colours.
Also Read: 7 Mistakes To Avoid While Using A Serum For Skin Care
Tone Your Face
You can tone your face to tighten your skin and reduce the pores. Now, since your pores are reduced, the harsh colours are less likely to be absorbed by your skin.
Takeaway
These tips will help you protect your skin from harsh colours during Holi. But make sure you consult your dermatologist if you experience skin irritation, scar, and damage.
Image Credits: freepik