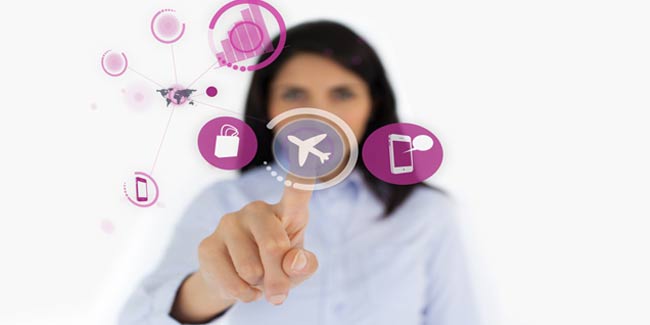 Travelling during first trimester of pregnancy is considered safe by most obstetricians, but complications such as nausea and fatigue can make a woman's journey uncomfortable.
It's not that an expectant mother shouldn't travel during the first trimester of her term, the problem is with nausea and fatigue that are at their summit during early pregnancy and can make the journey quite uncomfortable.
First trimester of pregnancy is said to be the most crucial period of pregnancy because it is during this phase tha tthe body is beginning to experience changes and making shifts to create an ideal environment for the development of the baby. Now, if at this time, there is any foreign activity determined to affect the mother or the foetus in an unexpected way, she may miscarry the child. Although, travelling in the first trimester of pregnancy will be advised by doctors with due discretions, a few precautions can actually see you through. If you are planning to travel by air, there is a distinct set of norms to abide by, to ensure minimal hassles during travel.
Possible Air-travel Complications
You must think twice before flying by non-commercial airlines during pregnancy. In most of these aircrafts the air pressure isn't adjusted. Therefore, th
The cabin pressure falls as the aircraft moves to higher altitudes. This might cause serious discomfort because of significant lack of oxygen. If your stomach feels like a balloon of funny things moving around, keep a barf bag close at hand. If you run out of time to reach the washroom, these bags can come to great use.
Did you Pack Food?
While planning the trip, make sure you store some snacks in your hand bag. Most often, stomaching outside food around this time can trigger nausea spells. Therefore, you must carry some dry snacking items and fruits in your hand baggage. Try munching on dried crackers when you are on a flight to keep nausea at bay. Also, keeping to healthier snacks will help in maintaining your energy levels and warding off fatigue.
Are you Seated Safely?

Consider an aisle seat which will provide you with clear access to the toilets. The seats adjacent to the wings of the aircraft are considered to ensure the smoothest of rides.
Did you Drink enough Water?

The first trimester of pregnancy is the time when the amniotic fluid builds up in the body, extracting fluid from other parts of the body. This can lead to dehydration, which can further cause serious damaging repercussions in the unborn foetus. Keep yourself hydrated by drinking enough water whenever you can. Stay away from caffeinated drinks; doing so will prevent water retention and keep your system hydrated enough for the healthy growth and development of your baby.
Are you Active or Fatigued?

Travelling could also give rise to the risk of deep vein thrombosis. Therefore, you need to remain as active as possible during your flight. Walk up and down the aisle at intervals and remain as active as possible to minimise dangers associated with such ailments. Wearing compressed stockings is also a great idea.

Understanding how to travel in the first trimester of pregnancy should help in minimising repercussions; it is important to understand that risks are always involved. Consider travelling during pregnancy only if you must and discuss the matter in great detail with your doctor.
Read more articles on Pregnancy and Travel.