If you want to bring life to an outfit and enhance your best features, jewellery is the best way to go. Statement jewellery is a fun way to complete your look with bold, striking and attention-grabbing pieces.

While wearing statement jewellery the right way can make your entire outfit stand out, it can make all the wrong statements if not worn the way they should be. From tips on sporting cocktail rings to showing off cuff bracelets, make sure you follow our tips to pull off a look that gets people to look at you in awe.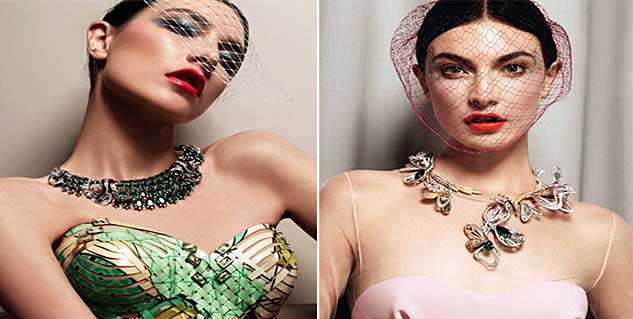 Less is more
Let your bold piece stand out by wearing one at a time. Do not overcrowd your look. You can wear chandelier earrings and a cuff bracelet together but avoid wearing statement earrings and necklaces at the same time. Stick with the same kind of metal while choosing your pieces and avoid clashing patterns and charms.
Keep it simple
Wear big accessories with simple clothes. Do not adorn them with busy patterns and embellishments such as sequins. Match wisely to make your statement piece stand out. So, if you're planning to wear one or two attention-grabbing pieces, wear a little black dress. If you want to make your bright and beautiful piece to stand out, go for jeans and a pure white top.
Choose earrings well
Statement earrings are the first things people notice because they are beautiful and cannot be missed. But, choose a pair that suits your face so that they enhance your features and frame your face. Wrong pair of earring can be distracting, so consider length, colour, shape and outfit coordination when choosing adornments for your ears.

It's all about balance; so, if you're planning to wear dangly earrings, keep your hair sleek and not too bouncy.
Match the right earrings with right neckline
To make your statement necklace stand out, wear it with the right neckline. Go for strapless, scoop necked, of-shoulder or v-necked dresses to let your jewellery do the talking. Avoid wearing bold pieces with collars, halter necks and detailing. Wear bright necklaces with neutral tones such as black, white or nude to keep the look elegant.
Pay attention to your hands and arms
Bold rings are bound to draw attention to your hands and nails, so make sure they are perfectly groomed. Also, your nail polish shouldn't clash with colours around your ring. Cuff bracelets are again an excellent choice for a statement piece. Keep your arms bare to show off that beauty. Bangles are another great option—stack them up your arm, one arm only. To avoid overdoing it, the maximum number of bangles you should wear is six.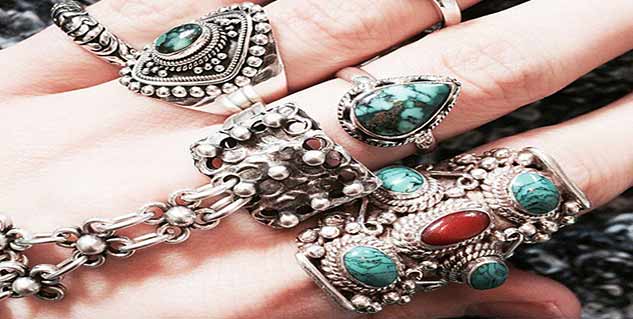 Remember that statement pieces are supposed to make what their name suggests– a statement! So choose pieces that help to create an over-all outfit. Choose wisely to let them compliment your dress and make you look gorgeous.


Image source: blogspot/ picture-cdn/ uptowntwirl/ borrowitbindaas


Read more articles on Fashion and Style.