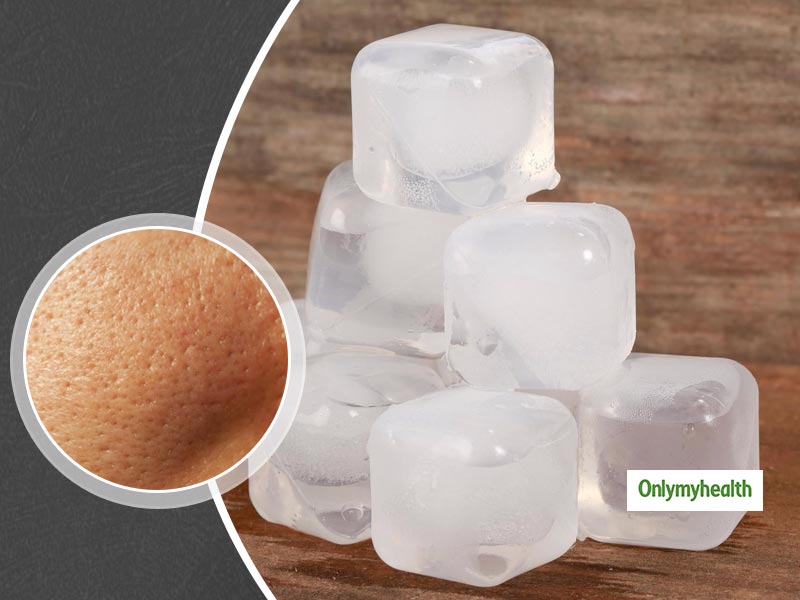 Ice Cubes For Open Pores? Here's Why And How Should You Use It?
Do you know what an open pore is? It is not a medical condition and even not a medical term. It occurs due to excess oil secretions and is a natural feature of oily skin. Antiseptic face wash and tonic should be used to reduce the oily skin, which refreshes the face. So why does your skin have pores? Pores serve as a passage for the natural oil generated by skin, and these are tiny holes also house hair follicles. Pores allow the oil to reach the skin surface for essential maintenance of the skin. The size of the pores varies from person to person depending on various factors, including genetics and age. However, do you know what poor hygiene results in? It results in access oil getting trapped under dirt and dead skin cells, further opening the pores.
Ice cubes for pores? Why would you need?
Do you know where open pores occur most? It appears especially on and round cheeks, i.e. commonly on the face. Open pores tend to grow even more prominent with age. A clogged pore will only accumulate furthermore dirt, dead skin cells and oil, leading to visibly noticeable pores. To prevent open pores from growing further or to get rid of them, you would need to cleanse them yourself. While there are several chemical-based products available to clean clogged open pores, after frequent and prolonged use, they often pose a risk of side effects. Ice cubes offer a practical and completely safe natural remedy for open pores. A couple of ice cubes can quickly give you a healthier and naturally glowing skin and cleanse your pores.
Also Read: #FridaysWithParas: Get Pink Lips With These Simple Remedies
Ice cubes for open pores? When to use it?
What is the best thing about ice cubes? It is entirely natural. Do you know that it is one of the quickest and probably the most natural methods to eliminate excess dirt and oil from your face? So if you have acne on your face or you have sensitive skin, then you should avoid chemical-based cleaners for cleaning up the open pores. Instead, to get the best results without any harsh side effects on the skin, go for ice cubes. Also, an ice cube is your best bet, whenever you are in a hurry and need to cleanse your skin.
Also Read: #FridaysWithParas: Winter Is Coming, Get Creative With DIY Moisturisers
How to use an ice cube?
To get the dewy fresh and healthy look back on your face, all you need to do is rub your face for one minute or 2 with ice cubes. Not only the ice cube will make your face look smoother, but it will also, remove dirt and oil from the pores. However, you should never apply ice cubes directly to your skin. Hence, it is better to use wrapped ice cubes (in a cloth) gently over the open pores. Before freezing to make the ice cubes more suitable and sufficient for your skin, you can add essential oils to your ice trays. You will be able to get a smoother and glowing skin, without much effort and within a few minutes at zero cost.
Read more articles on Skincare