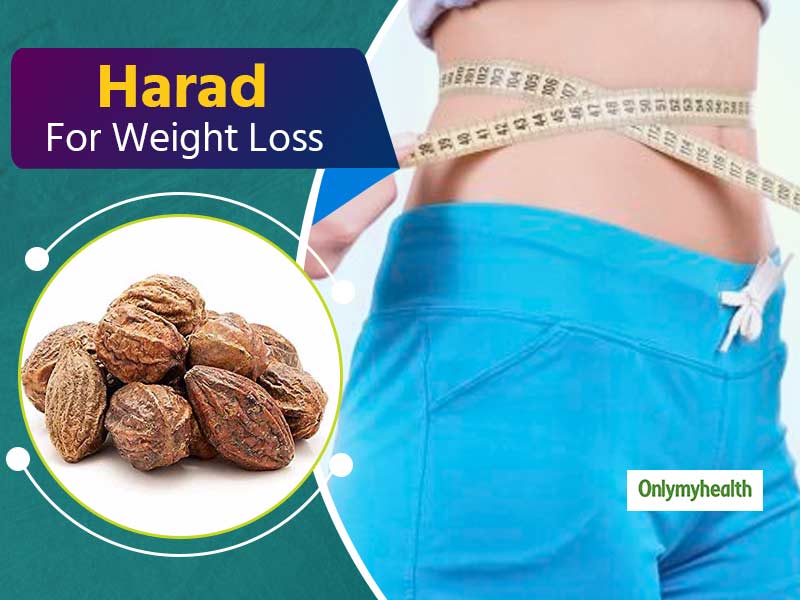 Ancient ayurvedic herbs were known for its various properties that are good for digestive health, disease prevention, detoxification and removing unwanted body fat. Harad also is known as haritaki is the name of the dried fruit of the Terminalia Chebula tree. This herb grows across Asia, particularly in forests. It usually turns green- blackish when ripens. They have a long history of medicinal use as a panacea, adaptogenic tonic and natural cure for various disorders and diseases. These oval-like shape herbs have multiple tastes like sweet, sour, bitter depending upon the types. There are seven types of Haritaki, namely Vijaya, Rohini, Putane, Amruta, Abhaya, Jivanti and Chetak. The presence of vitamin C, iron, manganese, selenium and copper provides nourishment to the scalp as well as the body. It also consists of healing properties such as anticancer, antibacterial, antidiabetic and antioxidant properties. It contains plant chemicals like- tannic acid, gallic acid, palmitic acid, and behenic acid.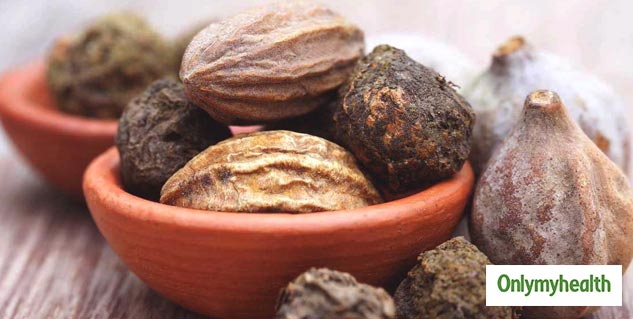 Also Read: Kansa Vatki- An Ayurvedic Foot Massage With Multiple Health Benefits
Harad for weight loss
Cutting down the fat with ayurvedic can be beneficial for the body. Usually, a body tends to gain weight due to the factors including the absence of exercise, oversleeping, unhealthy diet and way of living. A herb can help in cutting belly fat by increasing metabolism. Drinking warm water will help in boosting digestion.
For Digestion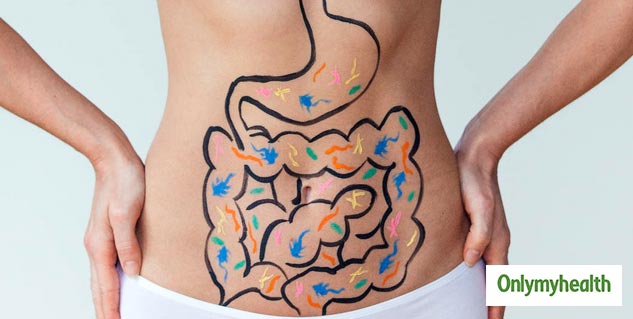 Improving your digestion plays a significant role in weight loss. Consuming haritaki can increase nutrient absorption, cleansing of the colon and a healthy intestinal environment. This will also reduce the cravings for junk food, and have a positive effect on losing weight. Chewing raw hard fruit can enhance digestive power immensely and increases the rate of metabolism in the body. Gastrointestinal health is improved due to the ability to absorb minerals, vitamins, and antioxidants. They clean the intestinal tract and purify the blood. Researchers have said that using Terminalia chebula for metabolic syndrome has shown significant intestinal motility- enhancing effect and can be a useful aid in keeping bowel movements regular.
In case of gastrointestinal issues, take powdered harad to avoid bloating and gas.
For boosting immunity and balancing tridosha
frying haritaki powder in clarified butter (ghee) can act as a booster for immunity and increases longevity. If consumed regularly, they can protect from other health diseases. It can also help in correcting the complications of the Tridosha imbalance, thereby working towards the overall health of the body. According to Indian historical medicine and Ayurveda, the imbalance of Tridosha may increase the chances of hormonal imbalance. Hence, frying the herb or the fruit and then consuming it can correct the complications of the tridosha. They can also be consumed with salt for balancing the tridosha.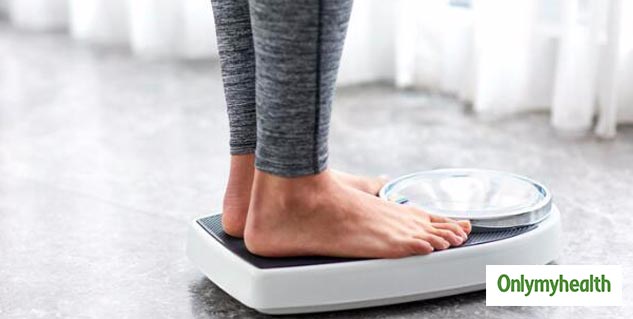 Also Read: Balance The Kapha Dosha By Taking This Ayurvedic Diet
Side effects
Although it is a benefit, overconsumption or consuming without proper consultation with a doctor might cause various problems such as diarrhoea, stomatitis, dehydration, dryness, acute fever, malnutrition, stiffness of jaw, fatigue and pitta disorders. It usually reduces blood sugar, so patients taking medicines for lowering sugar should consult a doctor and get a proper prescription for consuming haritaki. The intake of haritaki for those undergoing exhaustion or illness is not good. Women undergoing heavy menstruation should avoid it. If you had a significant surgery, then it should be stopped two weeks before undergoing it due to its effect on blood sugar control during the operation. This herb is mostly consumed for gastrointestinal problems, but consuming too much will cause dehydration. Women who are pregnant and lactating mothers are not allowed to consume any kind of haritaki formulation without prior doctor's consultation.
Read more articles on Ayurveda