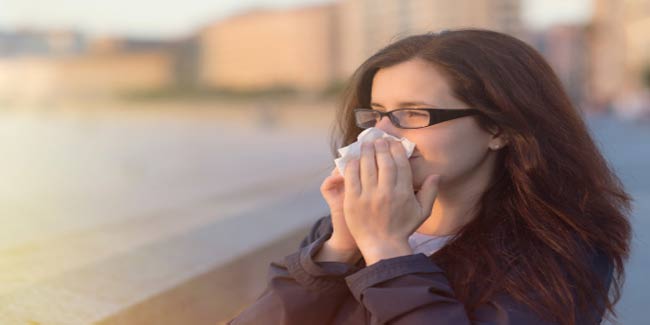 Every time you start sneezing and feeling feverish, you start telling people that you have cold or flu as if both are just different names of the same condition. Even if you know that they are different conditions, you may not be able to tell if you have cold or a flu. Well, it is not that easy to differentiate between the two conditions given the similarities of the symptoms. But it's important to know the difference between them. Or you may end up mistreating yourself which may be harmful for your health, especially in the long run. So what is a cold and how a flu is different from it?


Both cold and flu are respiratory illnesses but cold is the milder one with milder symptoms. A cold may last for a few days and cause minor symptoms. On the other hand, a flu may last from a few days to a few weeks, causing mild or slightly severe symptoms. While a cold may not turn into another medical condition, a flu can result in serious health problems such as pneumonia and other conditions that need hospitalization.
Cold symptom
Cold symptoms usually include a sore throat for the initial couple of days, a runny nose, and congestion for next 2-3 days, followed by cough during the fourth and fifth day. Children may develop mild fever along with cold, however, it is less likely for adults to develop fever from cold. The nasal symptoms are usually the most significant one. The nasal secretions may also turn into dark thick mucus after a few days.

The cold symptoms usually last for a week or less than a week. A person with cold is likely to spread it to other people during the initial three days and should rest at home. The symptoms may disappear after a week, however, if the symptoms do not seem to be improving even after a week, you may need antibiotics as it may be a bacterial infection.


What are common flu symptoms?
Most flu symptoms are usually severe than the cold symptoms and appear quickly. Symptoms of flu also include sore throat, nasal secretions, congestion and cough. But they also include fever, headache, muscle aches and soreness. Different types of flu may also have some other symptoms as well, for example, swine flu shows symptoms of vomiting and diarrhoea along with previously mentioned symptoms.

Most flu symptoms gradually improve over two to five days. Fever is also common in case of a flu. While a person with cold may also have fever (not because of the cold), but the temperature usually won't go above 101 degrees in case of common cold. A flu can cause fever of 101 degrees or more. Flu can also turn into pneumonia, especially in the young, elderly, or people with lung or heart problems.

Hope you will now be able to common cold from flu. However to keep both at bay, you should maintain proper hygiene. Wash your hands frequently and cover your mouth before sneezing and coughing. Avoid using used tissues and handkerchiefs.
Image Courtesy: getty
Read more articles on Cold and Flu