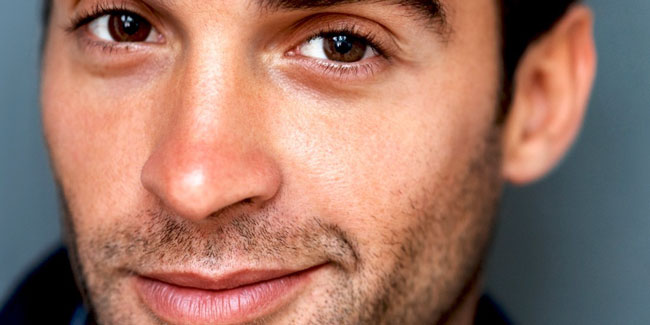 James Bond likes it clean, and so did the Rajput princes. Because, a gentleman does not like to have fungus growing on his face. If you want to remove unwanted hair from you face, then try these.
A clean shaven face is the mark of a gentleman; think James Bond or Siddharth Malhotra. What begins as the rough look can end up making you look like a hippie if not taken care of at the right time.

Having facial hair suits only two people in the world. One is Keanu Reeves, because without a beard he looks a tad bit soft, and the second is Chuck Norris, because he does not care much and he can kick people on their rear. If you fall in any of these two categories, then you should by default get into beard mode, otherwise, just forget about it. For most men removing facial hair is time consuming, and for some it is just plain wrong. But remember, that the fungus on your face will not get you far, only high school girls might drool, saliva is not on sale by ladies for the fungi on your face.

Use a Razor and Shaving Cream
Now we do not know if you have heard of this wonder machine known as a razor, but sure enough, it can take away your troubles of unwanted facial hair. Use a razor and shaving cream to remove unwanted hair from your face. Remember always to use a straight edged razor, and to use good quality foam or cream that would help your beard to ease down on the toughness. But before you attempt to use lather your face with cream or foam, you should make sure that you wet your beard and apply a warm towel. This will ensure that your beard is soft and ready to be chopped!
Electric Razor
Here is another option for you, a gift by modern technology. The first thing that you need to make sure of is that your razor should have a sharp blade, because a blunt blade would irritate your skin. Then just like before, wash your face with warm water and wipe it with a warm towel so that your beard can get soft. Use talcum on your facial hair and then add some alcohol based pre shaving lotion. Finally pull your skin and run the razor on the other direction. Be careful, do not press too hard.




Electrolysis
Here is another, more technical way to get rid of your beard, and that is electrolysis. For this you should avoid getting your facial hair wet at least six hours before you get the process done. Your dermatologist will use a needle to aim at your individual hairs on your face and will conduct electricity down the shaft which will then destroy your hair cells. Make sure you get a complete understanding of what it is, before going for one.
Laser Treatment
If you want to remove hair from your face for good, because it is looking bad, then you should consider laser treatment. You should avoid the sun before going in for treatment and you should give your dermatologist an accurate idea about how easily the sun can tan your face. Also, dermatologists would want to know your family's ethnicity because genetics play a huge role for in your skin's sensitivity to the laser light.
Well, now that you are on your way to become a gentleman, here is a quick tip. Always wear an after shave that smells good, and swirl, sniff and sip on wine. Now you are ready to kill the ladies.
Image Source: Getty


Read more articles on Skin Basics