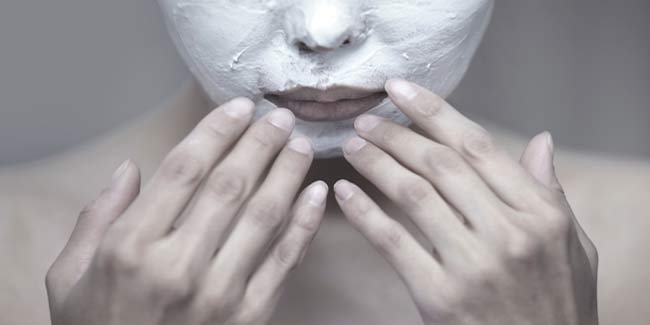 If you paid little attention to your skin during the early twenties, premature ageing would worry you. We think it's not late yet. Fight the battle, right away!
First things first, you can't stop ageing, but you can surely keep premature ageing at bay. Welcome aboard, if you are one of those who fear ageing when still young.
We all love to be told that we look young, though a certain foam of sadness forms at the rim of eyes when we think about how things would change in a decade when the skin will wrinkle and the eyes will sink. But, we have got the secret remedy that will keep your glow.


Basics of Preventing Ageing


• Avoid any contact with sun. Your skin is very sensitive towards harmful ultraviolet rays of the sun. These rays cause cell damage making the skin dry and prone to get wrinkles. So, use good sunscreens if you are being exposed to the sun. It's better to cover the body areas with cotton clothes if you are under the sun for a long time.

• Keeping your skin hydrated is very important, especially if you work in an environment that exposes your skin to excessive heating or air-conditioning atmosphere, which can make the skin dry and take away all its moisture. Another important aspect that you must not overlook is that working on computers or laptop can expose you to harmful rays that can do a lot of damage to the skin. So, remember to moisturise your skin before it gets dry because the point is not to reduce dryness but to prevent it.

• Never go to sleep with your make-up on. Make-up contains chemicals that can damage your skin's cells and decrease its elasticity resulting in rashes. So, always remove it before going to sleep. Use a good cleanser that can give you deep root cleaning.

• If you have developed spots as a result of aging, use alpha-hydroxy cleansers and lotions. These help to minimise age spots. Some creams such as Ambi or Esoterica help in regaining the original colour of your skin.

• Drinking plenty of water is another method to replenish your skin with lost moisture. Water has a hydrating property. It prevents drying of the skin, maintains elasticity and helps to clean the skin's pores.

• Avoid excessive consumption of alcohol and smoking as they corrode your skin making it dull and life-less.

• Stress and depression too have some role in pre-mature aging. So, avoid them as much as you can.

• Sleep just enough to replenish and rejuvenate the skin. It is during sleep time that the body refreshes itself. So, make sure you get at least 8 hours of sleep every day.

Topical Skin Care Treatments that prevent Premature Ageing

According to Ram Kumar, author of Anti-ageing: Let the Silvers Sparkle, the following ingredients that are found in topical cosmetics can be used to prevent and treat premature ageing:

• Vitamin A (retinol): it is one of the few anti-ageing-pharmaceuticals that has a scientifically proven efficacy. When vitamin A is applied topically it gets transformed into retinoic acid with the help of the human keratinocytes. Retinol stimulates the production of collagen in the skin and can therefore, lead to a reduction in the development of wrinkles or skin pigmentation. Jennifer Linder, M.D., dermatologist and chief scientific officer for the clinical line PCA Skin says that, "Vitamin A is the go-to skin-care ingredient".

• Vitamin C: it helps to stimulate the production of collagen and has photo protective effect on the skin. It also improves wrinkles and has been proven so by clinical studies. The biggest downsides to vitamin C when used in topical products is its characteristic of being instable once exposed to the atmosphere as it is likely to get oxidised and end up losing its efficacy.

• Alpha-lipoic Acid: this has antioxidative properties that have been shown to reduce symptoms of ageing of skin and roughness in several clinical studies.

• Copper: it has been proven that copper peptides have effects on the ageing of skin as they reduce wrinkles and improve elasticity.

• Flavonoids: flavonoids are a group of substances that are found in several foods like green tea phenols. These have photoprotective effect on the skin and therefore, work towards reducing fine lines and wrinkles.

Aging, for sure, is disappointing yet inevitable. Even though it causes the skin to sag and be wrinkled, taking proper care help you to easily prevent it.


Read more articles on Anti-ageing.