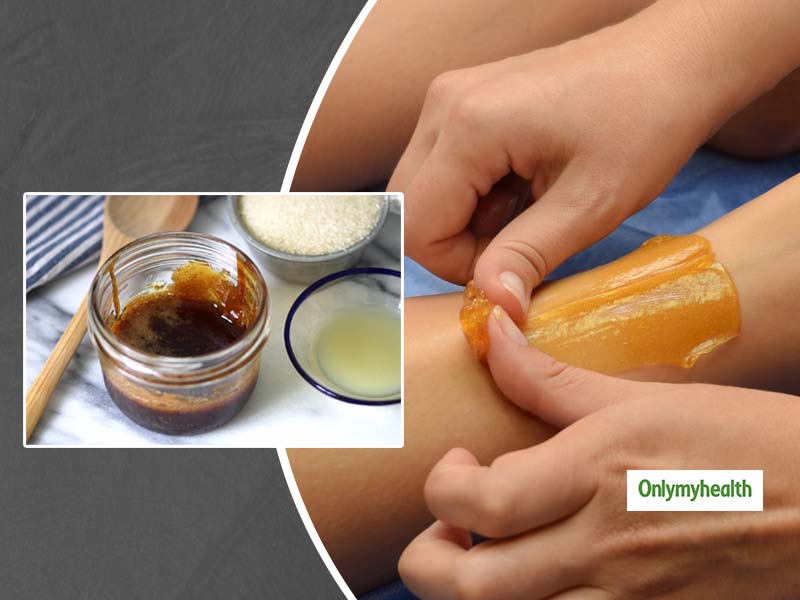 How to make sugaring paste for hair removal? When it comes to DIY's, ripping someone's body hair out at the roots is something that we leave to professionals. Unwanted hair on the body makes the skin look dull. Along with this, women also associate hair growth with health and hygiene. This is the reason why women want to get rid of this unwanted hair. Many of us like to go to the parlour and get waxed because waxing at home seems a mess. At the same time now, some women hesitate to go to the salon due to COVID-19. But do you know the ancient technique of sugaring is just so accessible? You can wax easily at home by making wax from sugar.
Get rid of unwanted hair with sugaring
The process of removing hair through sugar is called sugaring. This is an effortless and natural way to remove hair from the body, and the wax is made by mixing sugar, lemon juice and water in it (which annihilates unwanted hair from the skin). The good thing with this is that you can do spotless waxing at home and it also costs you very little money.
Ingredients to remove hair from sugaring: To make sugar wax you need one lemon, half cup sugar, half cup water (all these things are readily available in the house).
How to remove hair from sugaring?
Make a solution by squeezing lemon juice and mix it with water and sugar. Beat it until it becomes a sticky paste. Leave this paste for a few minutes. Now spread the paste on the hands with the spatula. Apply sugar wax in the opposite direction of hair growth with a little paste. Now allow the paste to dry a little bit, but take care not to dry it too much. After drying, remove this paste in the same direction of hair growth.
Also Read: Scalp Inflammation Home Remedies: These 5 Signs Of Scalp Inflammation Can Be Treated At Home
Where to use sugar wax?
This paste can be used to remove hair on many parts of the body, including the face, underarms, hands, feet, back and bikini area. It is a better option for women who have sensitive skin. Waxing session is excruciating for people with sensitive skin, as it causes the problem of skin rashes and infections etc. In this case, sugaring might be the right alternative to waxing. Sugar wax sticks to the hair and does not stick to the skin so that there is no damage to the skin while removing the hair.
Also Read: 5 Super-Effective Home Remedies For Men To Get Rid Of Smelly Armpits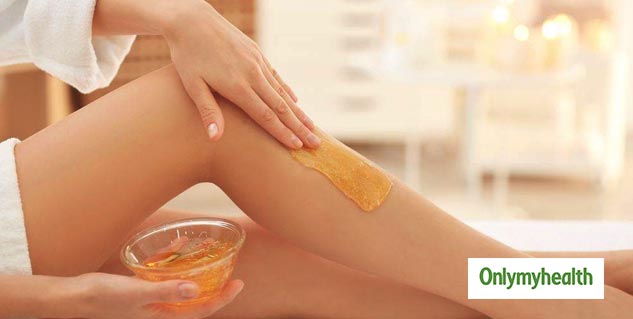 Get rid of dead skin with sugaring
Benefits of Sugaring: It removes unwanted hair from the skin, removes dead cells and improves the skin too. This does not cause burns and rashes. It can be cleaned quickly and does not take much time. You do not need strips to remove hair from the sugar wax; also, there is no pain during sugaring.
How is sugaring different from waxing?
This process of sugaring is more or less the same as waxing, but it is a little easier and natural. In waxing, the wax is applied in the same direction as hair growth. Then it is removed in the reverse direction. But in this process, precisely the opposite happens. First, the paste is applied in the opposite direction of hair growth and then removed in the same direction. Unlike waxing, the sugar wax does not stick to the skin.
Read more articles on Fashion And Beauty