There can't be anything more delightful than having a masala fish fry. Isn't that right fish lovers? Do you rush to your favorite restaurant when you crave for masala fish fry, only to realize that you have already spent way too much money and can't afford to eat outside especially when you are approaching the end of the month. You don't have to suppress your craving, all you have to do is find an alternative way. And what else could be better than preparing your own masala fish fry at home. Don't worry we will you guide through how.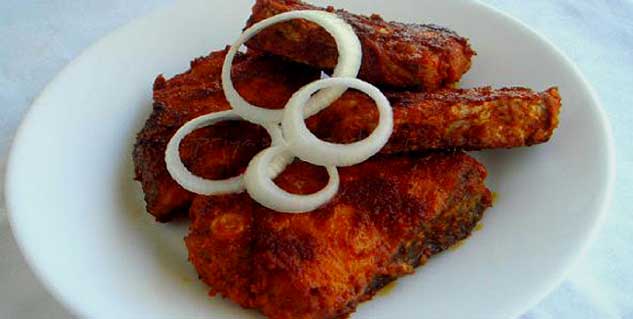 Ingredients you will need
3 medium size fish (clean and slit)
3-5 tablespoon of coconut oil
Curry leaves
Ingredients you will need for marination
1 tablespoon of chilli powder
2 tablespoon of kashmiri chilli powder
2 tablespoon of ginger garlic paste
1 table spoon of Turmeric powder
Salt
1-2 tablespoon lemon juice
Water
How to prepare
First, you will need to mix all the ingredients for marination to a thick paste. Now, apply this paste all over this fish and leave it to marinate for 30 minutes. Now, heat coconut oil in a pan, place your marinated fish over it and cover your pan with a lid. Now, cook the fish for 7-8 minutes, then flip over and cook the other side as well to make it crisp and cooked. Now, add curry leaves and mix well. And, masala fish fry is ready to serve.
Image source: Getty