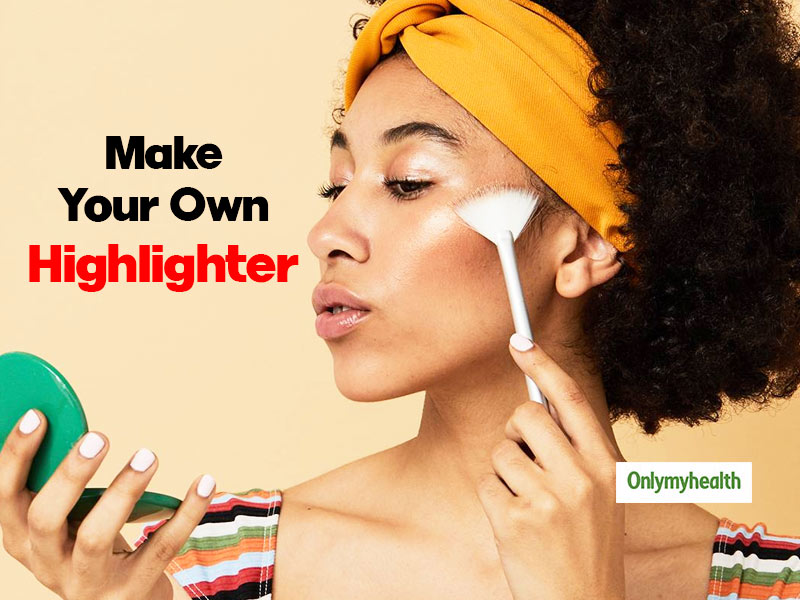 Highlighter is an essential part of makeup used to highlight the high points or best features of your face. When light falls on your face, these points are highlighted illuminating your face and overall appearance. Professional makeup especially is incomplete without highlighters. Most women use just blush and highlighter to bring a natural glow without putting excess products on their face.
Highlighter- A Makeup Essential
Nowadays highlighter is in trend, everyone uses highlighter for good makeup. It helps to add a glow to your makeup. There are many makeup highlighters in the market that can give you extra glow but most of them are pricey. The affordable versions either provide less coverage or no coverage at all which upsets a large bracket of middle-class women. Are you among those? Well, then we have a solution for you. Now you can get the highest-coverage makeup highlighter at the nominal price. Wondering how? A homemade makeup highlighter is the answer. With just 3 ingredients, you can DIY highlighter without burning a hole in your pocket. Read till the end to know the secret recipe.
3-Ingredient Makeup Highlighter
You need only three materials to make a makeup highlighter at home. With which you can easily make your own highlighter and whenever you want, you can make your own makeup highlighter. Let's find out the easy way to make it here.
Ingredients Required:
2 tablespoons grapefruit or almond oil
2 teaspoons of beeswax or wax
1 teaspoon white mica powder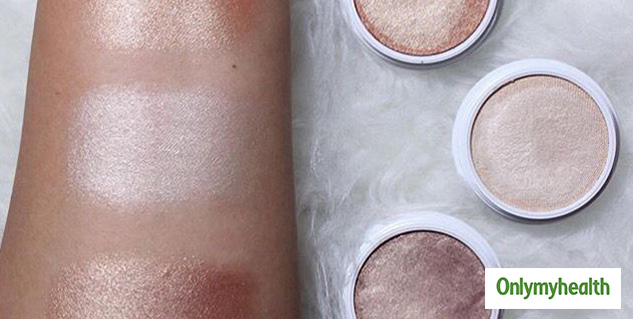 How to make Highlighter: Method
First of all, place a vessel on the gas and add 2 cups of water to it and boil it.
Now place a glass bowl on top of this pot of hot water and put grape or almond oil, breeze wax and white mica powder in it.
Melt all these ingredients together in a light flame.
When all these things melt, you pour this mixture into a small tin pan or glass container.
Before this mixture is set, you should shake it well, so that it mixes well and the mica powder is not just left.
If you have not already placed it in the container, then you put it in the container with the help of a cling wrap.
If you want to make the highlighter darker, add more cocoa powder or mica powder to it and shake it before setting.
Leave it in the container to set for an hour and after that, your homemade makeup highlighter is ready to use.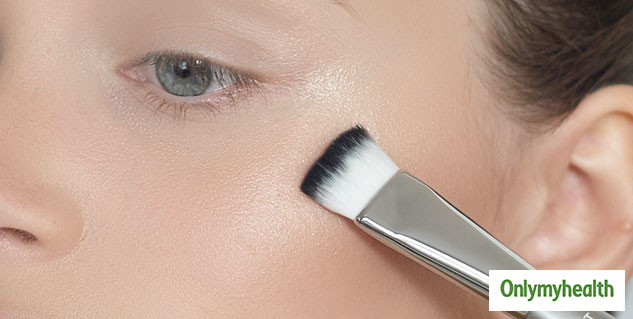 Benefits
The best advantage of this highlighter is that it is made with organic ingredients which would do no harm to the skin.
This is inexpensive yet equals the coverage provided by the branded highlighters available in the market.
You can prepare the quantity as per your requirement.
Read More in Fashion and Beauty