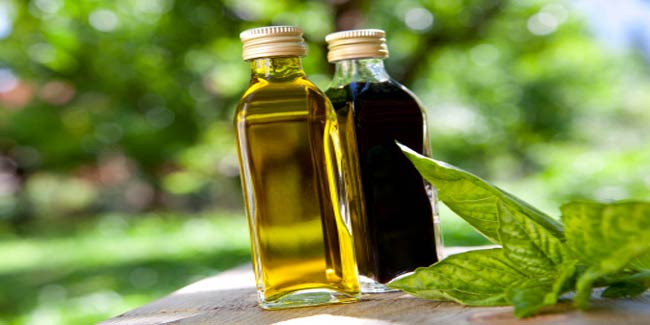 The unsightly stretch marks can make you feel bad about yourself. Take a look at out recommended. easy ways to lighten stretch marks and make them less obvious.
Are stretch marks keeping you from flaunting your body? Those unsightly stretch marks can make you feel bad about yourself. They most commonly appear on the arms, breasts, buttocks and legs and are most often a result of sudden change in body weight – either increase or decrease.

Lightening stretch marks is easier than you think. So, how to lighten stretch marks? Take a look at our recommended ways to lighten stretch marks and make their appearence less obvious.
Aloe Vera

Aloe vera is one of the key ingredients in almost all the beauty products. It is not just something that gives you soft and supple skin, but it's also great for lightening stretch marks. You can either apply aloe vera extract onto the affected skin or use it in combination with vitamin E and vitamin A oil. If you are using aloe vera extract, there will be some amount of residue that needs to be wiped off with lukewarm water.
Lemon Juice

Lemon juice is one of the most effective natural remedies to lighten stretch marks. Owing to its acidic nature and natural bleaching properties, lemon can help you bid adieu to those unwanted stretch marks. Cut a lemon and squeeze out the fresh juice. Rub the juice on the affected area of the skin and keep it on for about 10 minutes. Rinse off with warm water.
Essential Oils

Essential oils such as lemon oil, olive oil, lavender oil and rose oil can improve the appearance of stretch marks. Although, there hasn't been any study that backs the resourcefulness of essential oils in lightening stretch marks, they have been used as natural treatment for the skin issue since long. These oils can be applied directly to the skin or in combination with coconut oil or an unscented moisturizer.
Use a Moisturizer

Using a moisturizer can significantly improve skin's appearance and elasticity. When your skin is moisturized, it is less likely to tear and form stretch marks. Also, you can apply the moisturizer on areas you're worried about getting stretch marks. If your concern is the chemicals in over-the-counter moisturizers, you can make one at home with equal parts olive oil and aloe vera.
Salt, Honey and Glycerine
A mixture of salt, honey and glycerine can be used as a body scrub to lighten stretch marks. Mix half a spoonful of salt and spoonfuls each of honey and glycerine. Make a paste; apply it to your skin. Scrub for five minutes and rinse with lukewarm water. Pat the skin dry and apply your regular moisturizer. For best results, the natural treatment should be used twice a day. Also, store the unused paste in the refrigerator and keep it for later use.
You don't have to hide yourself behind full sleeves. There are several ways you can get rid of stretch marks. The above mentioned methods will prevent stretch marks; reduce the appearance of new and old ones.

We hope you have found answer to the question "how to lighten stretch marks" now. Let us know your feedback in the comments section below.
Read more articles on Skin Care.