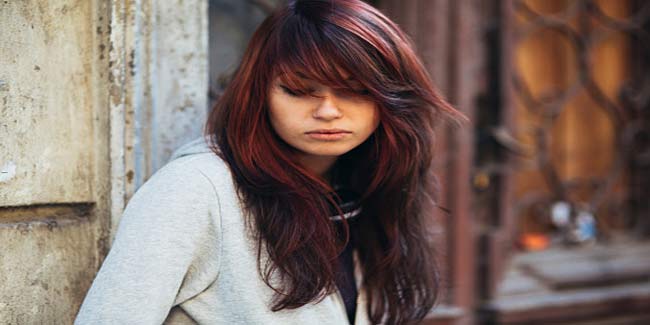 No one is strange to the feeling of self-doubt. While it's not harmful or a strange phenomenon, you should get past it as soon as you can. After all, there is no use in doubting yourself, when all you are actually doing is great or just fine
Ever felt like losing at every ground in life? If you are not unaware of the feeling of self-doubt, you know what it means. Feeling that you are not good enough, can be devastating, especially if you are in a competitive environment. However, it is also a fact that at several occasions you could suddenly change your mind and outperform your expectations. So, what different happened when you could suddenly change your mood from extremely negative towards yourself to positive and full of hope? Even if you have been too afraid to try overcoming the feeling of not being good enough, you can easily get past it.


Before you start working on the solution, try to figure out the reason behind this feeling. Is it someone who is constantly criticizing you and filling your mind with negative thoughts about your ability and caliber? Or is it just you, who is always more concerned about what other's have and do rather than appreciating what you have achieved so far?

If you are accustomed to such chronic self-doubt, it's time you get over it as it is not only preventing you from achieving what you really can, it is also preventing you from living your life the way you can. You can be happier and healthier once you get past this barrier of self-doubt. So, how can you do it?
Define Your Own Terms
It's been long you have judged yourself on terms and conditions that others have set for you. It's time you appreciate and accept your own desires and wishes and make your own rules for life. Define your own criteria for success and happy life. Don't just follow what others do, make your own path and have faith in your decisions. In short, it's time to redefine yourself.


Accept Failures
Ever met anyone who is perfect? You can never meet such a person, because he/she can never exist. Everyone has tasted failures and criticism in life. Accept your failures and move one. Work on your weaknesses and face every challenge with complete dedication. Even the most successful person you have ever met has failed several times for sure.
Trust your Skills
If you know how to do something better than others, never quit it. Polish your skills and make gradual improvements in areas you lack. You can never find a better way to achieve success than trusting your skills.


Never Ignore a Good Advice
If someone is kind enough to share some feedback with you and make you aware of your weaknesses, take it with an open heart. Don't take it as yet another reminder of how bad you are at everything. Take it just the way it is, a golden opportunity to improve.
Feel your Success
Success and the meaning of success may not be constant. The definition of success will keep changing. What you find a great measure of success today may not be that special to you tomorrow. Instead of measuring success, feel it. Enjoy every moment of productive and fruitful returns. No one can understand your success the way you can. Acknowledge it, appreciate it and enjoy it.
Image Courtesy : Getty
Read more artilces on Mental Health