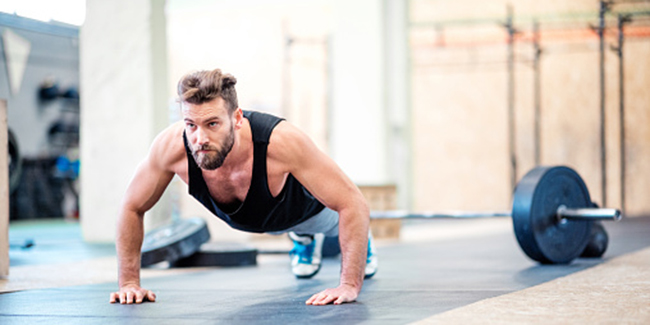 If you think that you are unable to hit the gym to build broad shoulders then here are some exercises you can do at home for the same.
If you are just too lazy to hit the gym and want broad shoulders just by sitting at home then here is what you must do. Well, just sitting will not help, so here is what you will need to do.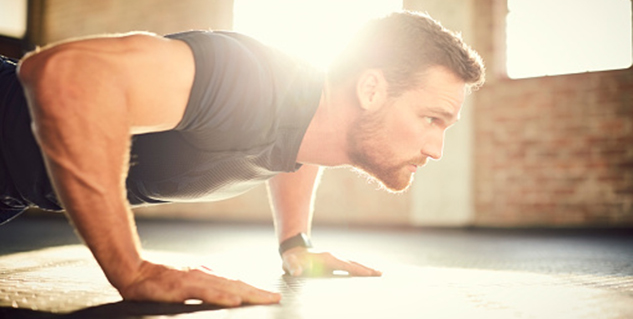 Regular pushup
Ask any gym coach and he will tell you how pushups can be the most amazing exercise for your upper body. Pushups build your shoulder, triceps, and chest and are especially effective if you can use something that would elevate you from the ground. By elevating yourself from ground level you are allowing a 'dip' and getting the full extension of your upper body muscles. Start small and go on to do more with the passage of time. The more pushups you do, the better will your upper body's shape.

Hand stand pushup
You should do hand stand push up for broader shoulders, all you need is a wall for this. Crouch down in front of the wall and then carefully place your feet on it. Then you should walk your feet up the wall as you walk with your hands backward. You should then stop when your body is aligned straight up and you are facing the wall. After this you must position your hands about your shoulder width and bend elbows to lower yourself down. Stop as you realise that your head is about two inches from the floor and then push yourself back up and repeat this. This can have a tremendous effect on your shoulders.

Shoulder Shrug with full buckets
Fill two buckets with water according to your weight preference, and hold it with your hands on either side. After holding the buckets stand with your feet hip width apart. Bend your knees slightly for balance and keep your arms fully straight beside you. Lift your chest, inhale and shrug your shoulders straight up toward the ears as high as you can. Then hold this position for two seconds and while exhaling slowly lower your shoulders, but you should not relax. Repeat the exercise 12 times in total and perform three sets in total.

Hindu pushups
The Hindu pushup is the best and most efficient way to work your shoulders, legs, back, hips and chest. It also allows your core to strengthen. You should start with your butt in the air while keeping your legs wide apart than your hands and your hands should be placed on the floor in front of you in v-shape. You must not look up. In a controlled motion move your body down so that your hips move toward the floor and your head and chest should move upward. When you start descending you need to make sure that your move is smooth. Moving downward and then start ascending you should slowly swing forward so that at the end of your movement you are arching your back and looking at the ceiling. Then return and keep your arms straight while moving your hips back to get to the starting position.

You are not wrong in wanting to own broad shoulders, you are wrong in thinking that you cannot build it without hitting the gym. The possibility of human body is immense!

Image: Getty