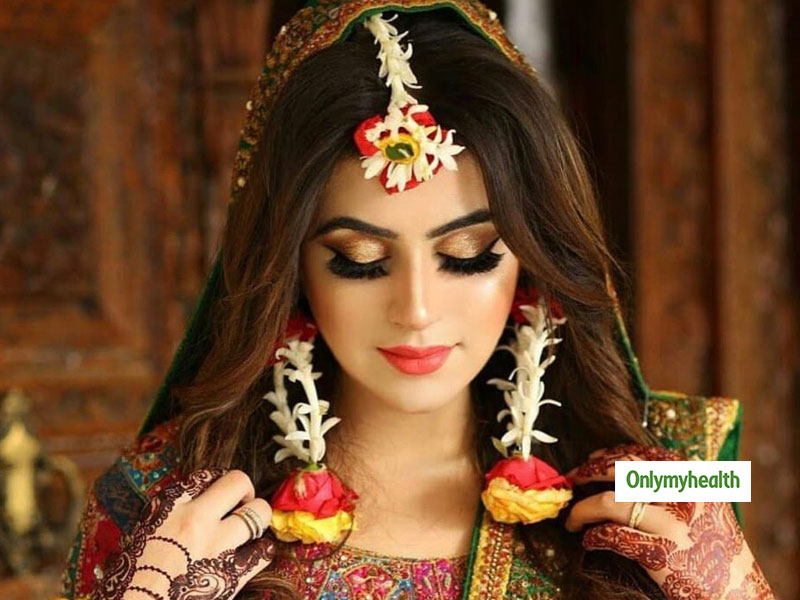 Marriage is one of the most memorable moments of your life. And every girl/women want to look perfectly beautiful on her wedding day. Every girl prepares for all the rituals of marriage, whether it is a ring ceremony or mehndi/sangeet night. But do you know that after attire, the most important thing is makeup? Beginning from clothes, jewellery, hairstyles, anklets, everything, means a lot to the bride. Today, we are going to tell you some 'do's and dots' related to the wedding makeup. Do the following things to make your wedding makeup perfect
Bridal makeup trial
The best solution is to test makeup, a few weeks before the wedding day. It also helps the makeup artist to play with colours and understand what looks good on you and what doesn't. This will help you visualize your entire look on the wedding day.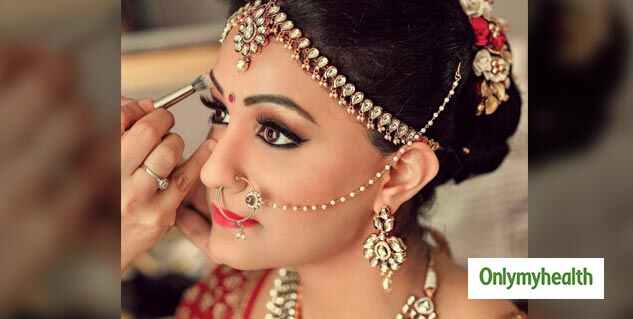 Dress like a bride
The advantage of trying on makeup beforehand is that it should match with the bridal attire. Deciding in advance about, how you will carry your blouse and dupatta makes it easier to get ready on the wedding day.
Also Read: Learn The Recipe of Alia Bhatt's Favorite Food
Be careful with eye makeup
Your eye makeup can make or break your look. So make sure in advance what look you will give to your eyes. For eyes, apply a little concealer and choose the eyeliner carefully.
Beauty enhancer: eyelashes
You can play with your eyes using artificial lashes, otherwise, the bridal eyes would look very simple. Before the wedding day, you choose some pair of eyelashes and try it on to make your eyes look bigger.
Also Read: Men in 40s Should Take Styling Cues From Shahid
Highlight eyebrows
Complete the look by applying a highlighter to your eyebrow bones (eyes pop up). For this, choose mostly light matte shades and highlight the eyebrows with a highlighter on the outside. Make sure to buy some of the makeup items in advance, such as compact powder, lipstick, concealer, brush or sponge.
To make wedding makeup perfect, do these things-
Do not apply sunscreen
Avoid sunscreen on the wedding day as it can make your face look white in-camera flash. It will also make your face extra smooth and sticky. Instead of sunscreen, you should use regular toner or cream.
Also Read: How To Make Highlighter At Home With Just 3 Ingredients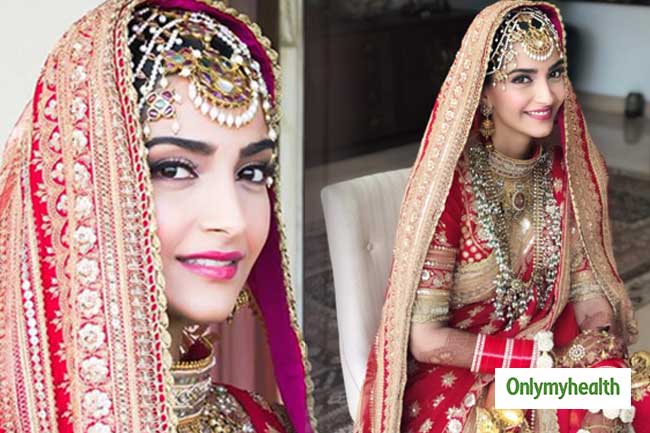 Face waxing or threading
Get your face waxing or threading is done, at least a week before the wedding. So that if there is any rash, pimple or anything on the face, it will be cured by the wedding day. For this, book your parlour sessions a few weeks in advance, this will keep your skin clean and glowing on the wedding day.
Hairstylist
For hair, you can have a spa twice before marriage. For hair colour and style (before the wedding), you should contact the hairstylist beforehand. If you take care of the above things for your wedding look, then you will look very beautiful (and tension-free) on the wedding day.
Read More in Fashion and Beauty