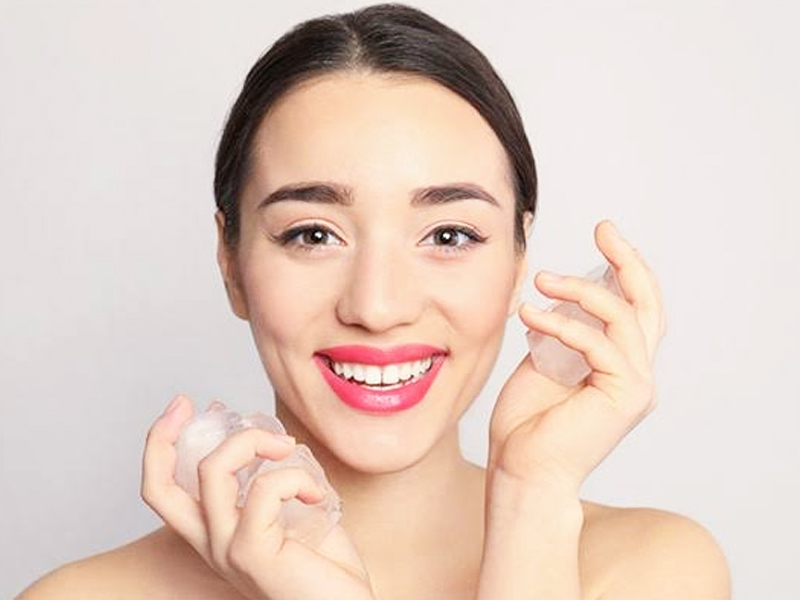 Facial icing or skin icing is a technique that can provide many skin benefits and can be done at any time. It can improve your skin tone, reduce puffiness in eyes and even reduce signs of ageing. Just like the name sounds, skin icing means applying ice on the skin to gain the many benefits of the cooling and soothing component on your skin. Many experts say that doing it properly at regular intervals will make the results even more effective. The skin treatment is natural, inexpensive and very easy.
Facial icing provides noticeable positive results even within a few weeks of starting it. Skin icing can offer several amazing benefits, including treating skin conditions such as pimples, acne, inflammation of and signs of ageing such as development of fine lines and dark circles. Icing also helps in reducing puffiness under the eyes and soothes sunburn. Onlymyhealth editorial team spoke to Dr. Sneha Ghunawat, Dermatologist, Pediatric Dermatologist, Meddo Meraki Skin Clinic, about the benefits and risks of facial icing.
Facial icing benefits
It is suggested to mix aloe vera gel or rose water in ice trays before putting it in the refrigerator. This acts as an addition to the many skin care benefits. According to Dr. Sneha, here are the benefits of facial icing:
1. Improves blood circulation
Icing can help to improve blood circulation as it cools down the capillaries under the skin. As a response, our brain signals to send more blood. Not only does it improve circulation, but can also help you get a nice glow on your skin. It also helps you to get rid of the toxins.
2. Increases skin glow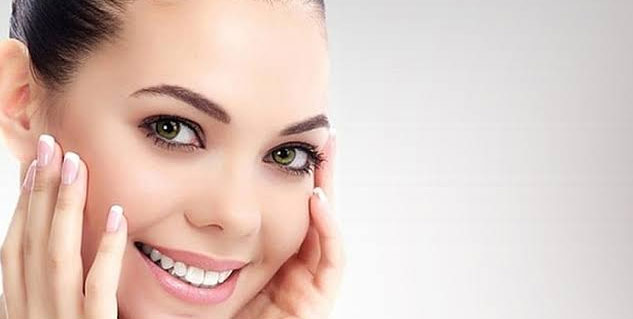 Image source: Bajajnomarks
As we are aware that it improves blood circulation, it helps us get rid of the dullness due to pollution, dust and sun exposure. It refreshes your skin and thereby gives a dewy glow to your face. Increased skin glow is one of the major benefits of facial icing.
3. Reduces oiliness and pimples
Icing can be very helpful for pimples, blemishes, acne and blackheads. You should scrub and clean your face and then apply ice until the pimple feels numb. It helps to reduce the open pores and hence there is less oil production and your skin feels less sticky.
Also read: Here Are Some Surprising Benefits Of Icing Your Skin
4. Reduces puffiness and inflammation
Icing can help reduce swelling caused due to insect bites or some underlying infection by restricting blood flow in the affected area. It helps in numbing the pain as it relieves the pressure from our face. It can also be helpful for allergic reactions.
Facial icing risks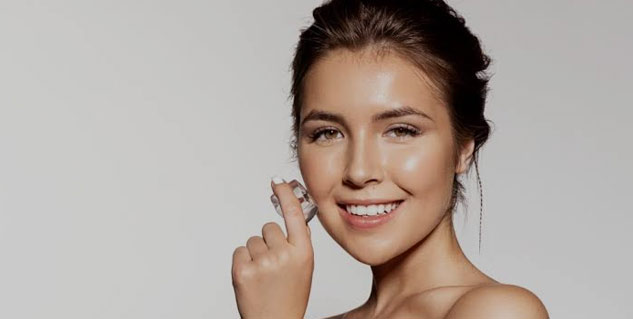 Image source: Thebeautyholic
According to Dr. Sneha, there are no risks associated with facial or skin icing if it is done right. You need to take care of a few things while doing it, otherwise it can lead to a rash. This risk free skin treatment is an affordable and easy option. You can still talk to your dermatologist before trying facial icing at home on your own.
Also read: Here Are Some Skin And Beauty Benefits Of Applying Ice Cubes; Check Them Out
How to do facial icing?
One should take four or five ice cubes from the ice trays and put them in a soft cotton cloth. Roll both the ends of the cloth and use the packed ice cubes to massage your face gently for a few minutes. While applying it on your face, give a gentle massage in circular motions for a few minutes. You can use it on your forehead, jaw line, nose, cheeks, chin, and even around the lips.
Facial skin icing is a popular method to make your skin glow and reduce puffiness. It offers many other beauty benefits as well. Just make sure that you clean your face properly before icing and the use a clean ice tray to freeze the ice for facial icing. However, if you have any skin condition, then it is best to talk to an expert before icing your face.
Read more articles on Skin care
Image credits: Bebeautiful