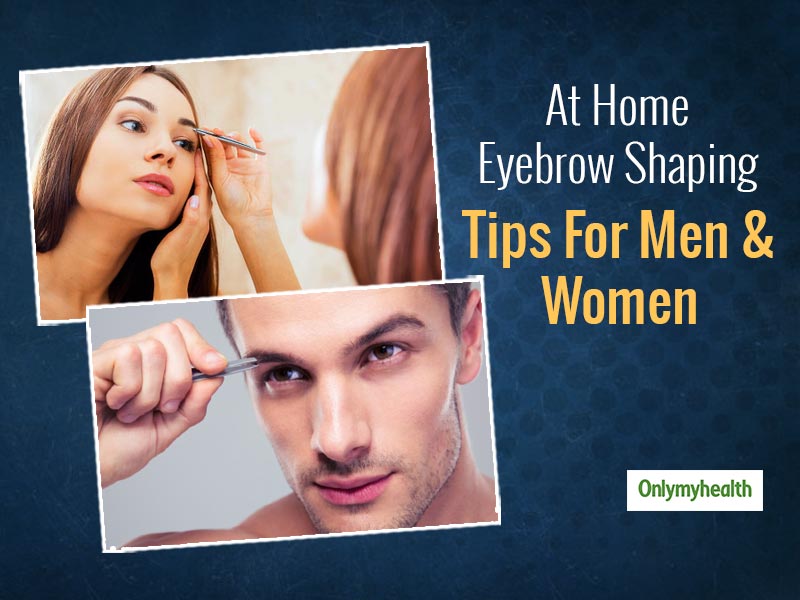 If there is one thing that can lift the beauty of your face, it has to eyebrows. This thing is suitable for both men and women. Well-groomed brows give you the confidence to conquer the world. Eyebrows are an essential part of grooming and they shouldn't be taken lightly. Whether you like tamed or bushy brows, they must look presentable. Think of times when you are unable to visit a salon for brow treatment. The unruly growth is sure to take you into depression. Just like the lockdown or isolation period where you have restrictions to follow. Have you ever thought of doing your brows by yourself or have you ever tried shaping or tweezing your eyebrows at home? Your salon person must have advised to no do so but you can definitely do that. Let us help you with some easy eyebrow trimming tips through this article.
Do not panic
The first and foremost important tips are that you don't see this as a task. Do it stress-free and without any pressure. Being nervous or conscious during the process may ruin your shape and you may even end up having a cut. Just relax and then work.
Cleanse your face first
The clean face would help you find all the stray brow hair so that you can catch them all. With a bare face, you'll be able to trace out the natural shape of the brows and all the extras that you need to pluck out. Instead of proper cleansing, you can also use a wet wipe or makeup remover wipe to wipe out all the dirt and dust around the area.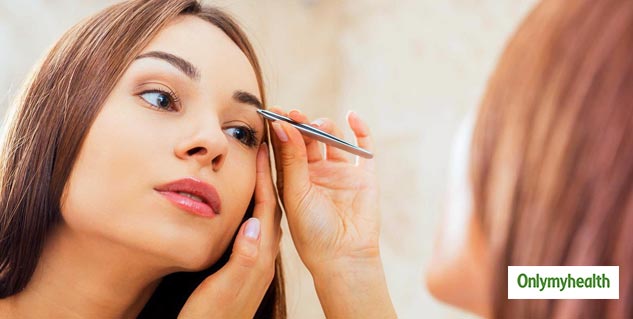 Invest in good quality plucker or eyebrow trimmer
For a smooth experience and skin safety, use only good-quality trimming products. They may look expensive but are good for the long run. Also, they are harmless to the skin which is an important point. There is a wide variety of eyebrow trimmers available in the market with ease-of-use.
NOTE: Men, your beard trimmers won't work for eyebrows.
Also Read: Home Remedies To Ease The Post-Threading Pain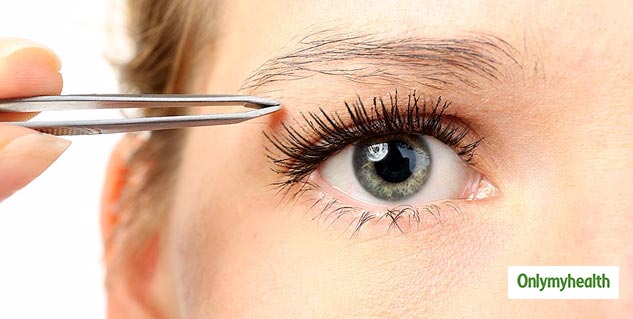 Trace the natural shape
For first-timers, it is very important that you draw a rough line for brow shape. For precision, outlining will help you work in the right direction and you'll be able to pluck out all the pesky stray hair.
The two-hair rule for tweezing
If you want to only remove the stray hair, follow the two-hair rule that asks you to not pluck more than two stray hair at a time. Pluck and look into the mirror to check. Just follow this pluck-and-check process until you get the desired shape.
Also Read: Homemade Eyelash Serum To Get Thick and Dense Eyelashes
Tips to trim the brows for men
Eyebrow grooming has become increasingly popular in men also. Here are some important tips for you.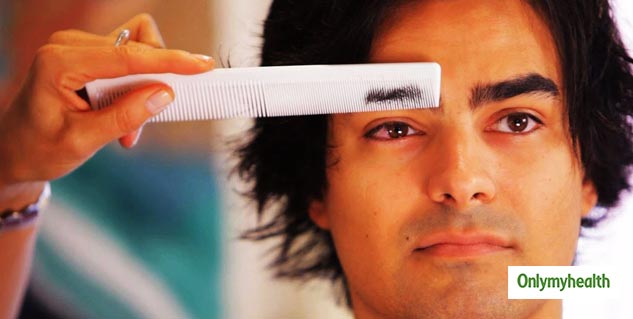 Use a moustache comb to spread and separate the hair. Alternatively, you may also use a toothbrush for the same. This helps you to figure out the extras and get well-shaped brows.
With the help of tiny scissors(not the one you use for regular stuff), cut the overgrown hair length. Sometimes, this works without trimming or tweezing to make the brows look groomed.
Read More Fashion & Beauty