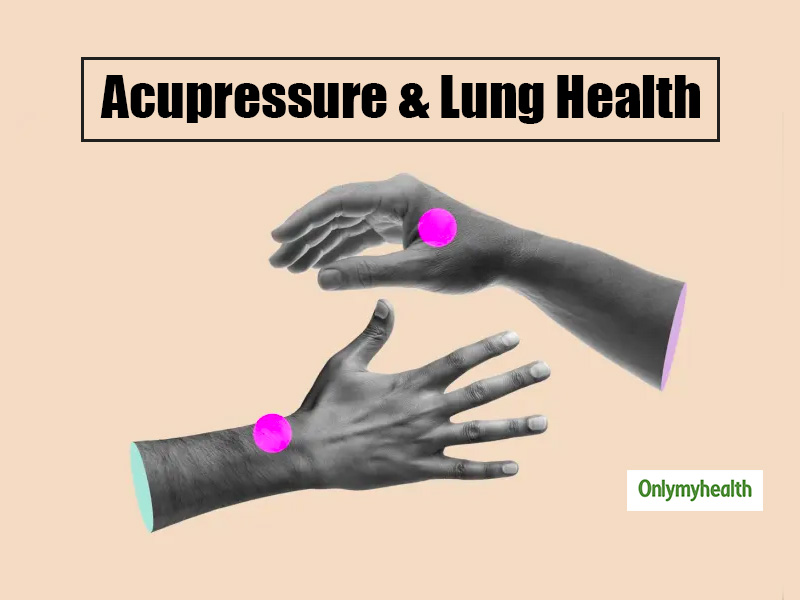 Acupressure is a type of medical system in which health problems can be solved by pressing points located at different parts of the body. These points relate internally to the places where you are having problems. There are a total of 365 energy points in our body. These points are pressed with the fingers. Acupressure is considered a medical science. Acupressure is beneficial in providing relief in cases where there are pinched nerves in the body, slip disc or cervical, etc. In acupressure, every point has to be pressed for two to three minutes. Usually, the effect starts in 3-4 sessions.
Also Read: Diet For Lungs: Know How These 5 Foods Boost Lung Health
Acupressure For Lung Health
Every organ in your body has a natural mechanism that they follow. The most important is to stay safe from habits that can worsen lung health; one of them is smoking. Nothing can be worse than smoking for lung health. The lungs are one of the essential organs of the body. If the lungs are not safe, the worst can happen, which is breathing difficulty. As we age, the working capacity and functioning of the lungs keeps decreasing. If the lungs are not healthy, you may have the chronic obstructive pulmonary disease (COPD). COPD is a chronic lung disease. Also, in current times when breathing difficulty is directly associated with COVID-19, it is essential to look for alternative therapies for prevention and cure pf various lung-related health problems. Hence, read below to know the important pressure points to maintain lung health:
Hands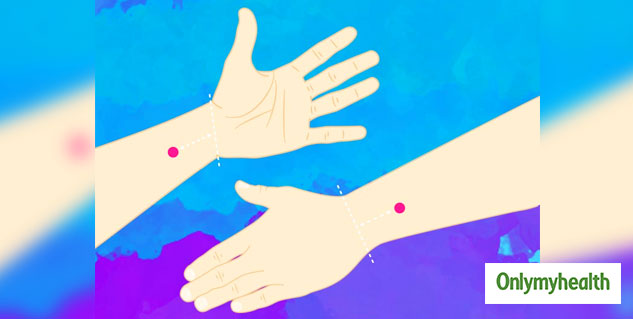 One of the most effective pressure points is your hands. You may go to someone for the service or even do it on your own by doing it on the one hand at a time. With the palms downwards, stretch hands. The point exists between thumb and index finger, right where the web is formed. Do this for 2-3 minutes on the one hand and then repeat on both sides for equal time.
Palms
The other effective pressure point for lung health is where the thumb starts. With your palms facing the face, take your fingers and press the fleshy part from where the thumb starts. It might take some time to see the effect, but best is to go to a trained acupuncture specialist for more focused treatment.
Collarbone
The space under the collarbone, which is hollow, remains to be the third important pressure point that we talk about in this article. The point is where the first and second rib exists. This point exists on both sides of the collarbone and is the best done together on both sides.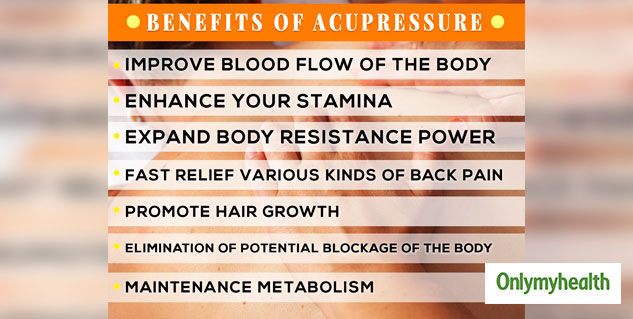 Also Read: Not Just COVID-19, A Face Mask Can Safeguard Lungs From Various Illnesses
An excellent acupressure therapist should, first of all, know about the various points present in the body from head to toe. He should know that which part of your body is affected by pressing on which point of the body. Apart from this, having qualities like dedication, honesty, patience and sensitivity towards every patient is necessary for complete cure and relief.
Read more articles on Mind & Body