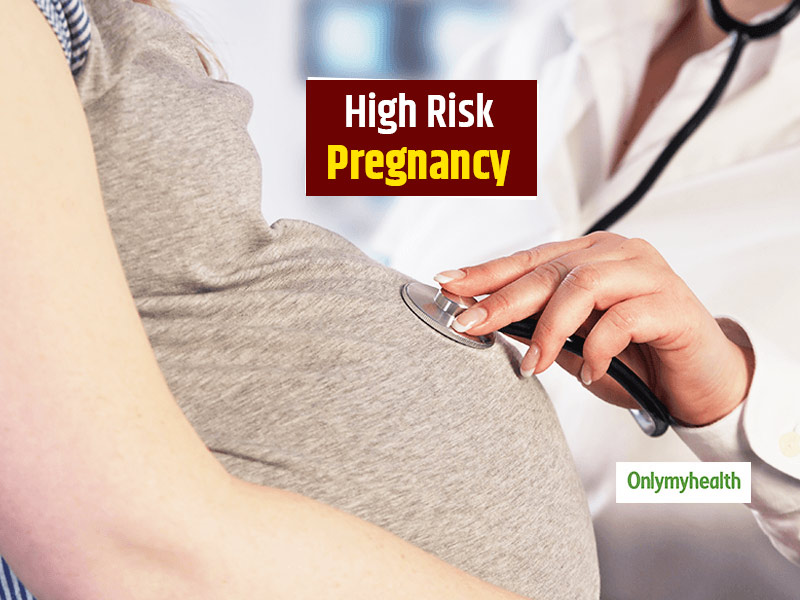 How To Cope with High-Risk Pregnancy? Here Are The Factors And Symptoms.
High-Risk Pregnancy: Any pregnancy can be challenging. However, in the case of high-risk pregnancy, it can even threaten the health of the fetus and the mother. They require more monitoring and attention because there is an increased risk of complications. It also raises the chances of developing problems in the baby at birth and beyond. Risk factors for a high-risk pregnancy: In some cases, medical conditions before birth can result in a high-risk pregnancy. In other matters, a situation developed during the pregnancy also might make the pregnancy high-risk.
Here are some other parts that contribute to the same:
Advanced maternal age - If a woman is more than 35 years old, the pregnancy can be high risk.
Lifestyle choices - Drinking alcohol, doing illegal drugs, and smoking cigarettes can contribute to a high-risk pregnancy as well.
Maternal health problems - Issues like high blood pressure, infection, diabetes, obesity, heart or blood disorders, thyroid disease, epilepsy, viruses, and poorly controlled asthma can increase pregnancy risk.
Pregnancy complications - Examples of this include rhesus (Rh) sensitization (occurs when the baby's blood is Rh-positive, and the mother's blood group is Rh negative) and abnormal placenta position.
Multiple pregnancies - Women carrying multiples are at increased risk of having long-term problems.
Pregnancy history - A history of hypertension disorders like preeclampsia during pregnancy can increase the risk in the next pregnancy. If you had a premature birth in the last pregnancy, you would have a high chance of early delivery in the next pregnancy, as well.
Symptoms of high-risk pregnancy: Usually, distinguishing the high-risk pregnancy from a typical pregnancy is difficult. But, these signs will be more severe and last longer than average. If you are experiencing painful symptoms, you should go to the doctor right away.
Here are the implications to look out for:
Clear and watery vaginal discharge
Decreased fetal movement
Frequent contractions
Noticeable changes in vision such as blurred vision
Painful burning sensations when you urinate
Persistent headaches
Vaginal bleeding
Coping up with high-risk pregnancy
Here are the simple ways to cope with high-risk pregnancy:
Attend all medical appointments
Take all the prescribed medications
Have all the recommended tests
Ask all the questions you have
You have to remember that each pregnancy has its ups and downs. The best thing that you can do is manage the stress and take some rest. Here are some ways to counter the stress and keep your body and mind calm:
Make some time in your daily schedule to meditate, nap, and other ways to relax.
Divide the household chores among the family members.
Unless you have been expressly advised not to, you should exercise regularly.
Swimming and walking are some choices that you can have.
You can take classes like meditation, prenatal yoga, and mindfulness-based stress to counter the effects of stress.
Sunlight and fresh air can have an uplifting and calming effect.
Once the doctor has evaluated your situation, you might be referred to a specialist for regular obstetrician visits. Through the consultative services, you will be able to know more about your pregnancy and how you can prepare for it. The goal is to improve the outcome of the pregnancy and to lower the risk of complications.
(Medically Reviewed by By Dr. Poornima Ramakrishna, MBBS, MS, Consultant Obstetrician and Gynecologist, Apollo Cradle, Koramangala & Jayanagar)
Read More In Women's Health