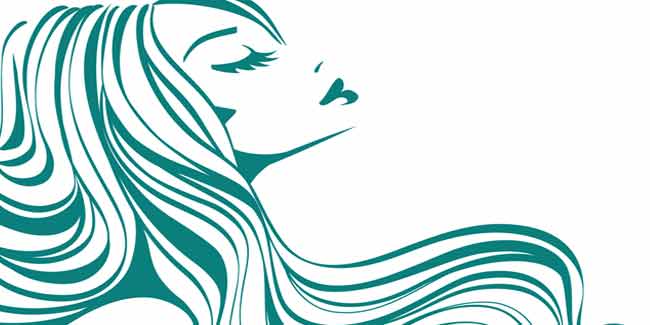 Choosing a hairstyle is not as easy a task as it may seem to be, there are many factors that one must take into consideration.
There are people who think that a particular hairstyle will suit them best; that is to say that they do not seem to understand that a hairstyle needs to look at numerous aspects of the person. Before you choose a hairstyle, you should make sure that it really suits your hair, your age, your lifestyle and the shape of your face. Your hairstyle should complement your facial features. For example, if you have a round face, a swept back style would make your face look even rounder. If your hair is limp and straight, do not choose a heavily layered style.

[Read: Hairstyle for Round Faces]

So before you allow the scissor to touch your hair figure out which hairstyle could suit you best, in these simple steps given below.

Face Shape

This is the first step to take when you want a perfect hairstyle for yourself. You will get enough knowledge about what sort of hairstyle you require if you could just know what your face shape is. Pull your hair back with a comb or with your own hands and stand straight in front of the mirror to find out your face shape. Your face shape would either be round, square, oval, heart shaped, triangular, diamond or long. Once you have recognised this then we can go to the next step.

[Read: Hairstyles that would Suit your Face]

Style According to the Texture

Your hair comes in a variety of textures, that is from limp to frizzy and bouncy coarse hair, the trick is to understand the texture and style yours accordingly. Like for example, a shirt and choppy hair cut that would work well on straight and thin hair, would not be suitable for thick and curly hair.

Therefore understanding the texture is of great importance if you really want to get it right. We understand if you have a fantasy for short hair but if your texture is wavy then let it flow. Likewise see if you can figure the texture first.

Consider Factors

There is then the age factor, you cannot expect to make a punk hairstyle when you are past 50, or let's say a bizarre hair cut that is in vogue when you are middle aged. If you are a woman and you are working at a corporate firm then be careful of the kind of hairstyle you select, it can have an effect on the people you work with, clients in particular. Also your height is factors when you want to go for a particular hairstyle, for example, if you are too short then don't go for long hair.

Choosing the perfect hairstyle need not be complicated. You need to take a little time to really think about what your needs and wants are, and the spare time you have to maintain the hairstyle. This would make sure that you don't regret it once you've got it done. Otherwise you might just end up wasting money and get needlessly frustrated, stay beautiful, and be wise.

Read more articles on Hair Care