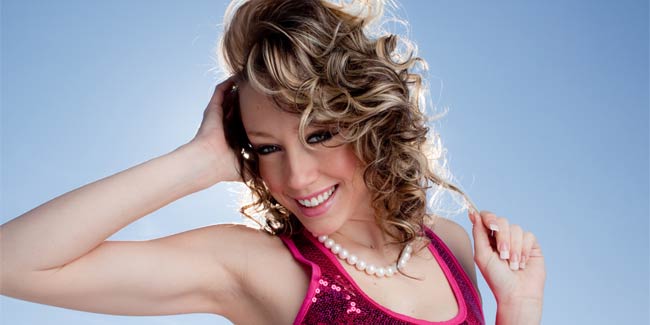 Learn how to make perms easier to manage and last longer.

Some choose perm hairstyle for a different style while others choose it to maintain the look of your perm. The effects of a perm usually last from three to six months, although, it depends on how you care for them and a kind of perm you choose. Permed hair needs a lot of care. Caring for perm can extend the life of your perm.
[Read: How to Take Care of your Hair]
Here's a guide on how to care for your perm and make them last long.

Shampoo and conditioner

If you are going to get perms done, avoiding the use of conditioner for 24 hours, as deeply conditioned hair or hair with heavy silicone build-up absorbs less of the perm solution. This makes it difficult to perm your hair and to maintain curls. You can make your perm last longer by washing your hair with a clarifying shampoo. It is advised to use special shampoos meant for permed hair and also apply conditioners every day. Don't scrub your hair, or dry vigorously with a towel. Now that your hair is permed, the chemical makeup is completely different; it needs specially-designed products and gentler care.

Comb and brush

Never comb your hair when it is wet. Always use a wide-toothed comb. Abstain from brushing hair for the first 24 hours after you get it done and brushing will unsettle the curl and leave your hair horribly frizzy. Moreover, you should avoid shampooing for 1 to 2 days. Brushing too hard can cause the hair to break or the curl to fall slightly. It is advisable to use a wide-tooth comb and be gentle when combing your hair, especially when the hair is wet.
[Read: Tips for Soft, Silky Hair]
Heat application

Do not blow dry your hair. Let it dry naturally. Use styling appliances like dryers, curling irons and hot rollers occasionally. And, when you do, ensure that you use a leave-in conditioner to give protection to your hair.

Sleeping cap

Wear a sleeping cap or use satin or silk pillow covers when you sleep so that your hair doesn't get tangled and matted very easily.

Short hair, layers or trimming

You can extend the life of perms with haircut as well; get a haircut with layers or hair at a shorter length. All you need to make sure is that long hair can weigh down the perm and eventually cause the perm to lose its shape. If you have layers or shorter hair, you will enable the curl to maintain shape better and for a longer period. It is advised get a trim to help bring some of the bounce back when perm seems to be starting to lose shape. Trim your hair regularly to make the perms last more and make it more manageable.
Read more articles on Beauty and Personal Care