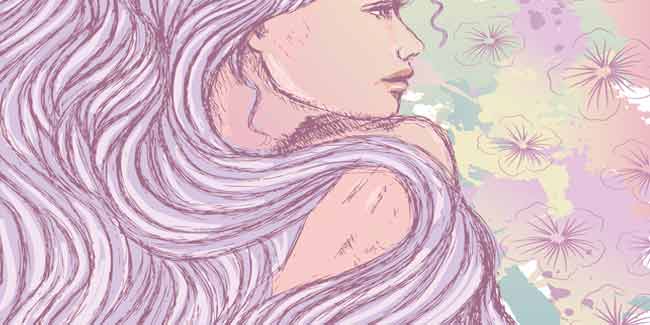 Hair care may seem like a cake walk, but upon trying to follow the steps you will be shocked to know that things aren't as simple as they seem. Some basics on hair care here.
A person's hair is very important to him or her; it is something of great pride. While some of us take great care of our hair, few of us do not really bother to. The most we do is oil or shampoo randomly, when it suits our mood and time. This is not the right way to look after the hair, a consistent and proper caring is required for which you will have to follow the following steps.
[Read: Facts and Myths on Hair Care]

Wash and Shampoo

It is believed that washing the hair can be bad for your hair, as it may leave the hair dry and leeched of natural oils, and damage the hair. You must try and wash your hair at least every other day. For best results you must try and use a shampoo that does not contain sulfates or parabens. We are not looking for sulfates in your shampoo because it lathers up the shampoo, and parabens are preservatives that cause irritation to your eyes if used for a long time. Try to use shampoo with natural cleansers. Also it is very important to select a shampoo which is good for your hair type.
For curly or coarse hair use shampoo that is a soft and can minimize frizz and straight and oily hair requires a gentle shampoo that is meant for everyday washing. Use a shampoo with glycerin and collagen for dry hair, they help restore the moisture.
[Read: Select Shampoo for your Hair Type]

Use Conditioner

An important tip is to condition your hair every time you shampoo, if you have processed hair then it needs a little more care than that is usually required for natural hair. You must do deep condition once a week, or try a homemade solution.
For limp hair you should use botanical oil treatment before you shampoo, like lavender or tea tree oil for example. If you have medium to thick hair, then use those moisturizers that come with natural hydrators, and use a light conditioner.
Find out if your choice of product has too much protein in it, as that can leave your hair desiccated and brittle.

Do not Brush in Excess

You may be having long and naturally beautiful hair but that doesn't mean that you brush your hair all the time.
This is an important tip because brushing your hair in excess may pull your hairs from the follicles and create split ends. The more important thing is to do is to give your scalp a massage.
[Read: Types of Combs and their Uses]

Dry Naturally

Do not be brutal on your hair after you get out of the shower, just give your hair a quick pat down, and squeeze your hair gently between your towel. Rubbing hair is a disastrous step to take as this will weaken the follicle and make the hair brittle and dull. Then afterwards give your hair a brush through in order to get rid of the tangles.

Trim Regularly

Trimming the hair on a regular basis can help you to get rid of split ends. Take some hair shears and then chop the split ends that are about ¼ inches above the splitting. For those who have long hair, split ends can be a problem and trimming them every 6-8 weeks is a good way to get rid of them.

It is also important that you eat healthy fruits and vegetables, drink lots of water, get 7-8 hours of sleep every night, and all in all follow a healthy lifestyle. This will ensure that your hair remains nice and healthy.

Read more articles on Hair Care Basics