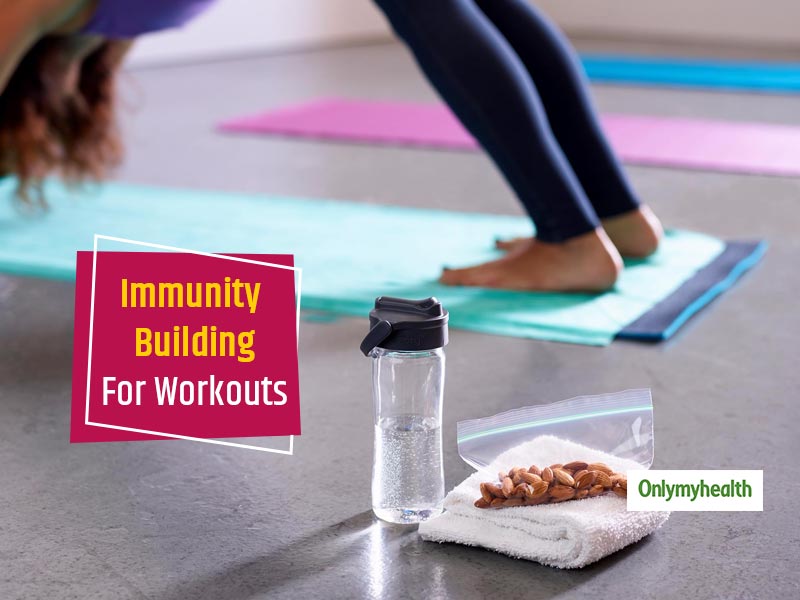 Along with having a focus on achieving one's fitness levels, it is essential to understand that good nutrition is the key to a healthy body and mind. One must know that a balanced diet and healthy snacking are critical elements in building immunity to indulge in successful workout sessions. Little do we know, but for long-term health, one must invest in a healthy lifestyle, explains Madhuri Ruia, Pilates Expert and Diet & Nutrition Consultant. In this article, she highlights how optimising your physical training it's essential to complement it with balanced and nutritious diets, including foods that improve the immune system.
Almonds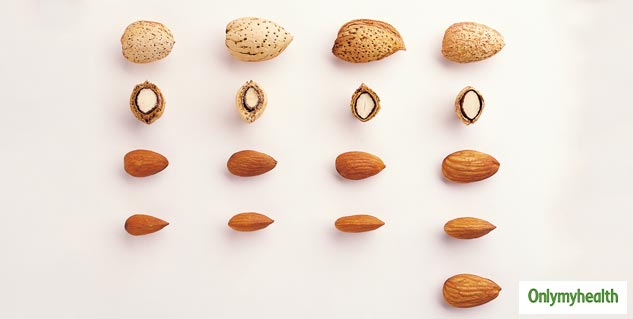 Best to enhance sports performance, and an excellent pre and post-workout snack, almonds are a source of Vitamin E, magnesium, protein, riboflavin, zinc, etc. and they are also known to have a variety of health benefits across weight management, skin health and diabetes. Adding a handful of almonds in your daily routine will help you give your body the right amount of nutrition that also promotes heart health. Doctors believe that consuming a handful of almonds daily in the morning improves your memory and your central nervous system works appropriately, keeping the brain healthy. Also, proteins, potassium and magnesium present in soaked almonds are necessary to keep the heart-healthy.
Also Read: Is Eating Bitter Almonds Good Or Bad? Know All The Benefits and Risks
Vitamin C Packed Foods
A regular exercise routine needs to be supplemented with a well-balanced diet as it may help improve your body's metabolism and digestive health. Vitamin C is said to be an essential nutrient, which contributes to the body's development and growth. It's also known to offer antioxidant properties that help repair body tissue and aids in the absorption of iron. Foods like spinach, broccoli, limewater, are rich in Vitamin C and can help boost the immune system.
So as a part of your planning for the regular exercise routine, be sure to stock up on these vitamin C rich foods!
Juices made from Red Vegetables
If your workout plan includes high-intensity exercises, then it is essential to feed your body with the right fluids that will help strengthen it. Be sure to include juices from red coloured vegetables like apple, carrot, and beetroot as they help improve gut health and digestion. Juice from red vegetables also consists of a host of immunity-enhancing nutrients like fibre, vitamin K1, potassium, and antioxidants that help detoxify the body while promoting haemoglobin levels. Apple, Carrot and Beetroot juice mixed is also low in calories, and will help keep you energised through your workout session.
Additionally, the drink is said to be rich in fibre and low glycemic index, which may help in losing weight. With all these benefits, ensure you include this nutrition-rich juice in your diet and have it at least four times in a week.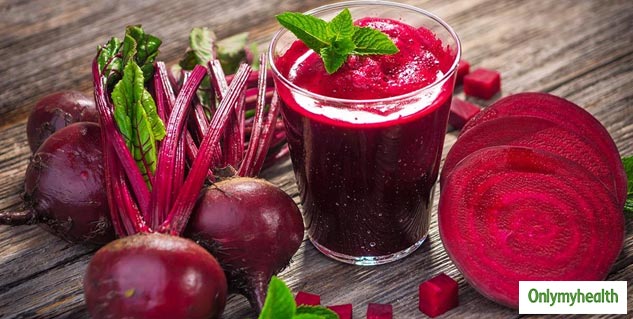 Also Read: Tamarind Juice Health Benefits: Know Why Drinking This Tart Juice Is Good For You
The most crucial factor is to give the body the required nutrition and supplements to play any sport or to workout. Also, a proper fitness routine is incomplete without a proper diet. Hence, follow these simple steps given by the expert and achieve your fitness goals like never before!
With inputs from Madhuri Ruia, Pilates Expert and Diet & Nutrition Consultant
Read more articles on Healthy Diet