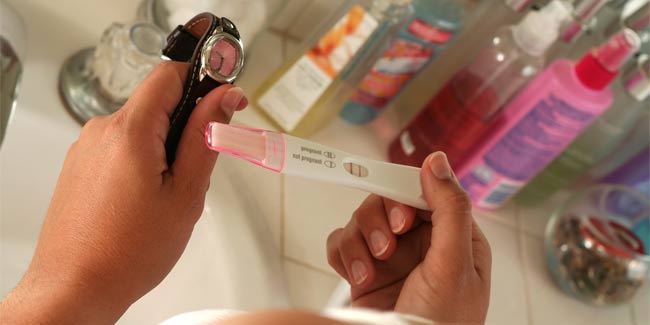 It must be a tedious job for the sexually active to run to the clinic every time there is a missed period, but the truth is that you do not have to. Take tests at home and for that you need to learn how to make a homemade pregnancy test that works.
Homemade pregnancy tests are, helpful in telling if a woman is pregnant or not without her having to spend a fortune on undergoing tests in the hospital. These homemade pregnancy tests that works are quick in detecting the presence of a hormone called human chorionic gonadotropin (hCG). Below are ways you can make your own pregnancy test at home.
Dandelion Pregnancy Test
Get some dandelion leaves from a plant's stem and place them on a plastic sheet kept on floor.
Ensure that the leaves do not face the sun directly.
Urinate on the dandelion leaves and ensure that they are completely soaked.
Check the leaves every 10 minutes and look for the development of reddish blisters. Such a formation indicates that you might be pregnant.
Pine Sol Pregnancy Test
Have you ever wondered, how women used to know about their pergenancy in the past when technology was scarce? There must be some way of finding it out. At that time, women used to do pergnancy tests at home using pine sol. Pine Sol is widely used as a cleansing product and lubricating agent. It is made up of pine oil which is obtained from the needles, cones and twigs of different kinds of pine. It is a powerful anti-bacterial agent prescribed for use on non-porous surfaces and can also be used as a homemade pregnancy test.

The following is the procedure for this test:
Mix your urine sample with pine sol and wait to check for change in colour.
Change in colour would indicate pregnancy.
Homemade Pregnancy Test with Bleach
Bleach's original use may be whitening and removal of stains but it can also be used as a homemade pregnancy test. Mix your urine sample in a cup of bleach. If you notice some fizz or foamy substance, you may be pregnant. You need to be cautious while using it, as inhaling these gases can harm your pregnancy. Try this homemade pregnancy test in a properly ventilated place.
Homemade Pregnancy Test with Toothpaste
Toothpaste is a product you will find it at everyone's home and this is one of the most popular old wives' tales that it can be used for homemade pregnancy test. Mixing using with toothpaste has also been found to help in detecting pregnancy. If you notice froth or bluish coloration after the urine is added, you are likely to be pregnant. The time it takes for the froth to appear varies from one situation to another.
Are Homemade Pregnancy Tests Reliable?
One of the biggest downsides to homemade pregnancy tests is the lack or absence of clear instructions. Home pregnancy tests that can be bought from the drug store are more reliable and have clear instructions on how to use and how much time it is likely for the kit to take to show the result. With no instructions clearly defined, one may get a negative test even, when she is pregnant.

With a bit of patients and a lot of understanding you can get good results for your pregnancy tests.
Read more articles on Pregnancy Test.