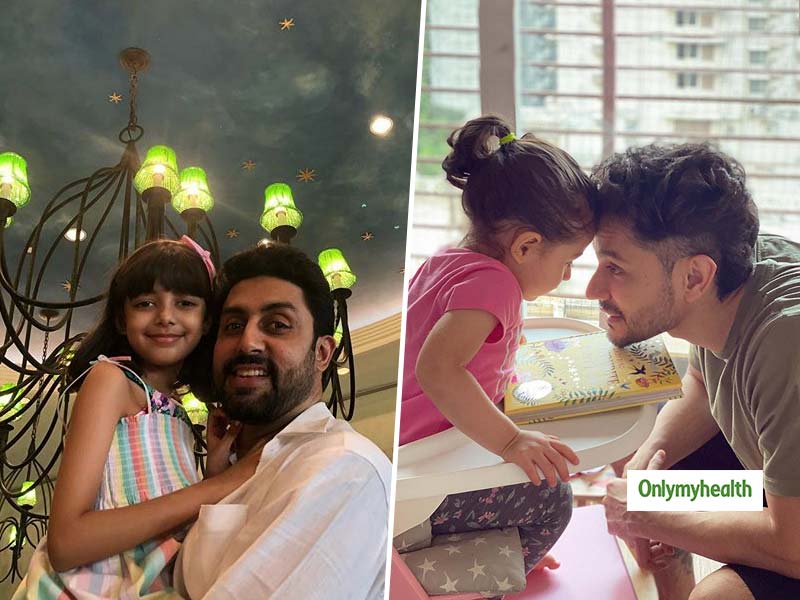 Guide to being a first time dad: Many men are excited about becoming a father for the first time, but some men have a strange fear about it. Many people aspire to become fathers, but it isn't easy to accept this responsibility. But how long will it work by avoiding? This is the turning point in your life where listening to motivational songs will not help. After all, how do you motivate yourself to handle this situation? After understanding just a few things, you will find yourself out of this fear, and you will know that this is not an arduous task.
Being a father is not a burden; it is a pleasant feeling
Please do not consider this (being a father) a burden, and it is a pleasant feeling. Some males view family planning as a burden. If you have seen someone in the family or neighbourhood getting upset due to children, do not make a wrong impression about it. If someone is not able to handle the children properly, it can be the result of not planning them properly. That's why family counsellors recommend getting prepared like this before becoming a father, how to do financial planning before becoming a father, Know baby care/newborn care tips before becoming a father etc. If you too are prepared based on these things before becoming a father, then you also will be able to enjoy this pleasant feeling in your life.
Also Read: Know Parenting Tips From A Working Pilot Mother
Perfect time to be a father: What is the right age to become a father? You should get complete information based on its scientific/medical science beforehand. After this, it is the turn to prepare oneself financially and mentally. After marriage, discuss this with your partner. Saying yes to your wife will boost your morale. You can also learn a lot from the real fatherhood stories, i.e. from your friends and relatives who became fathers for the first time.
Hindi films based on fatherhood: If you want to watch the preparations before becoming a father more closely, then watch some fatherhood movies (you can get an idea from this). For example, Shaadi Ke Side Effects, with the Farhan Akhtar and Vidya Balan starrer, one can understand life before and after becoming a father. Shaadi Ke Side Effects has explained in the best way. Moreover, after watching this, you may also avoid making mistakes like Farhan.
Real Fatherhood Story: If you believe that there is a lot of difference between reel and real life, then read some real fatherhood story. Check out for some practical examples from your favourite Bollywood celebs. For example, you can look at the fatherhood journey of Kunal Khemu and Hrithik Roshan. You can read about the struggle of these Bollywood actors. Also, please read the story of IAS sons and their working fathers. Are you still afraid of becoming a father, or is it still a burden for you?
Meet the Family Counselors: You search the Family Counselors Near Me in Google. You can take Fatherhood Tips online or offline from the family counsellor at your convenience. Perhaps their advice works for you.
Read More in Parenting Tips