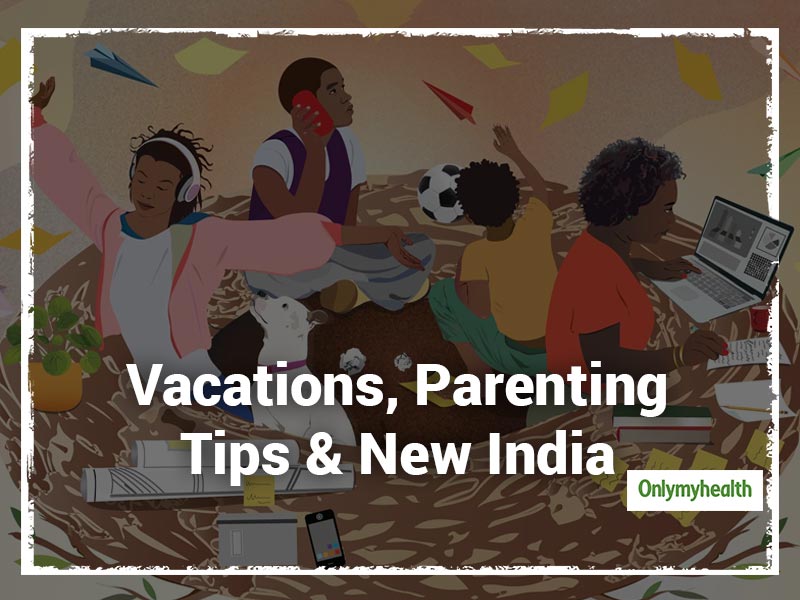 Summer vacation is a long break from the monotonous life revolving around classrooms, books, papers, exams and homework, etc. As holidays are approaching joy and happiness can be easily recognised among school going kids as they feel like celebrating its arrival. But in times when we are in the 'unlocked' phase of the pandemic era, it is still unsafe to venture out, especially for kids. Now the question comes that how to keep kids busy, active and happy during the summer holidays?
Also Read: Save Kids From Household Accidents By Tactfully Childproofing The House - Paediatirican Dr Ginigeri
Those times have certainly gone when going out for kids activities was fun and safe. But now, parents need to ensure that the child is indoors but still grasping the extracurricular knowledge required for personality development. In vacation time, children need to have a new focus in life in terms of summer classes, school projects. Summer vacations allow kids to expand their general knowledge by making children indulge in different extracurricular activities which would not only boost up their confidence and knowledge level but will also help them in their future professional lives.
Importance Of Cocurricular Activities During Vacations
Apart from indulging in studies, kids need to learn new hobbies, which not only helps in their cognitive growth but also value adds to their personality as well. Activities apart from school-learning and teaching impact the child in various possible manners, including physical, social and phycological wellbeing. Most of the activities that parents often plan for their kids also keep them mentally stable, happy and free from any sorts of stress and anxiety. Some notable points that we can list out regarding the benefits of extracurricular activities during vacations:
Stronger and Sharper Minds: School helps children become problem-solvers, and indulging in extracurricular activities make kids even more durable and sharper like how participating in sports make kids learn sportsman spirit.
Social Skills: Extra activities means more involvement with kids of their age. This not only makes the kid engrossed in learning new things but also to the art of sharing and spending time with kids of their age too. Such activities give a chance for kids to meet kids apart from their school gang.
Exploration Spree: Extracurricular activities give a chance for kids to explore the unexplored side of their existence. This is the time when they can think and understand what they like and what they can pursue in their formative years.

Parenting Mantra During Vacations
Helping parents understand the importance of extracurricular activities, Dr Jitendra Nagpal, Consultant, Psychiatry, Child Development and Adolescent Health Centre (CDAHC), Moolchand Medcity, New Delhi gives some useful tips to engage kids during summer vacations:
Always be there for your children and try to live their childhood by enjoying with them.
Play with children; watch TV together.
Share their success and failure with enthusiasm.
Never discourage your children in public.
Always be positive in your approach and criticise constructively.
Make sure not to put them under any unachievable pressure.
Help kids in completing their holiday projects by making it more interactive.
Make children to attend summer classes, to cultivate their hobbies, whether it is dancing, singing, piano, violin, Casio, guitar, swimming, aerobics, judo, taekwondo, skating, etc.
Makw them eat a healthy meal when at home. Here's how you can encourage kids to eat vegetables during vacations.
Also Read: UNICEF Expert Tips: Simple Parenting Tips To Help Children Deal With Anxiety
Give them enough privacy.
Lend a patient ear to all that your children have to say.
Have at least one meal with your children.
Be unruffled and calm when they show challenging behaviour. "Difficult behaviour does not denote a difficult child".
Make them feel special by giving them big bear hugs, kisses and pats.
Love your children for what they are and not for what you want them to be.
With inputs from Dr Jitendra Nagpal, Consultant, Psychiatry, Child Development and Adolescent Health Centre (CDAHC), Moolchand Medcity, New Delhi
Read more articles on Tips For Parents