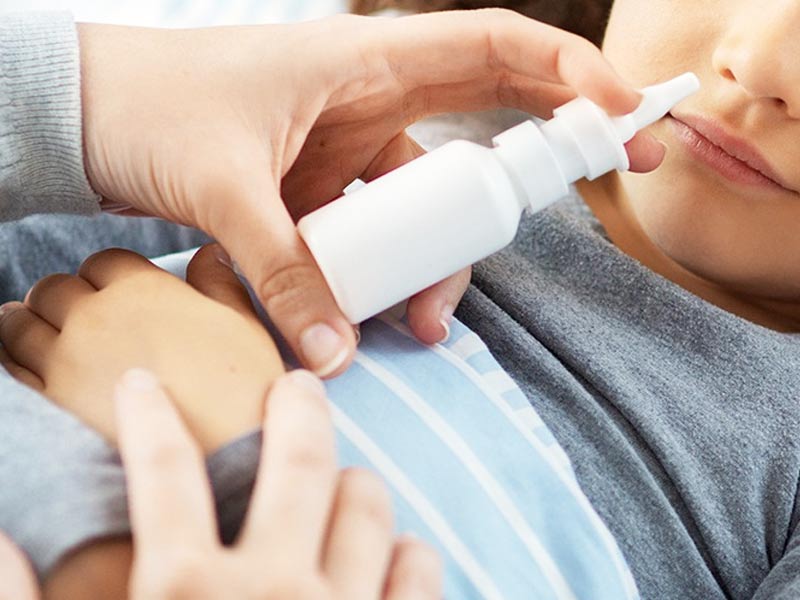 As many as seven companies are currently producing different types of vaccines against the deadly Coronavirus and trial of three or more vaccines are at an advanced stage. Apart from traditional vaccines or intramuscular vaccines that are injected through the skin with the help of needle syringe, nasal vaccines may also be on their way with trials for the same going full throttle. As soon as it arrives in the market, vaccine coverage is set to expand at a much faster pace. This could prove to be a breakthrough as it will make the coverage easier for young children who could just be sprayed the dose through the nose. Given that administering nasal vaccines would not require specialised training, it could reach far and wide in the country and is being seen as the most cost-effective option.
Also Read: Benefits Of COVID-19 Vaccination
Dr. Anshu Punjabi, Consultant-Pulmonologist & Sleep Medicine Expert, Fortis Hospital in Mulund said that recent developments in nasal or intranasal vaccine technology has brought a lot of hope amid concerns over a probable third wave of the Coronavirus pandemic affecting more children than before.
Nasal Vaccines Could Provide An Attractive Alternative
Many health experts see significant advantage of intranasal vaccines as it creates a robust immune response at the site of virus entry. They have stated that nasal vaccines provide an attractive alternative given they are easy to administer especially in children, and do not require specialized trained health workers as well as needless resources. Nasal vaccines are expected to give children local immunity in the respiratory tract.
Out of the 8 intranasal COVID vaccine candidates at advanced stage of development, two from India (Codagenix/ Covivac by Serum Institute of India and BBV154 by Bharat Biotech) have shown promising results in animal studies.
"Phase II studies have already commenced in China and Russia of their vaccines, especially in children, a group for which no effective vaccine is still available. The success of these trials will certainly fast-track India's vaccination program and the required defense will be available to children as well," said Dr Punjabi of Fortis Hospital.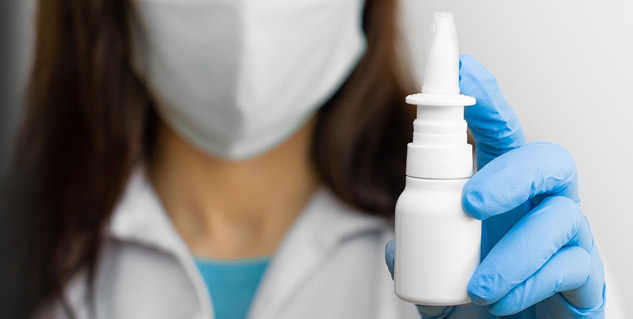 How Does The Nasal Vaccines Work
Dr. Anshu Punjabi explains that intranasal vaccines are administered via the nose rather than injected into the skin.
The vaccine targets the virus present in the mucous in the nose where the highest loads of the SARS-CoV-2 virus are also likely to be present.
If the virus can be stopped from entering at this point, it will not be able to get into the lungs to cause damage.
If an effective mucosal immune response is generated, it would possibly prevent the Coronavirus infection from the outset and more effectively reduce transmission of the virus.
The intranasal vaccines will be easier to store, transport, and administer.
But Will Nasal Vaccines Be As Effective As Injectable Ones?
Some experts believe that nasal immunization by developing effective immunity at the entry site of the virus, will more closely replicate natural immunity and thus reduce both transmission of virus as well as infection.
Dr Punjabi, however, pointed out that intranasal vaccines are incapable to produce effective, long-lasting immunity and hence this may result in a faster waning of immunity. He sounded a note of caution while listing out the very many benefits of the upcoming nasal vaccines.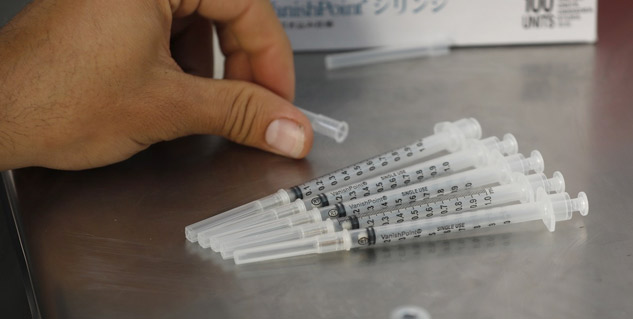 "Whether these vaccines will provide a robust, long-standing immune response is yet to be seen. For example, the nasal Flu vaccine was not found to be as effective as the injectable one," the Mumbai-based specialist underlined.
While intranasal vaccine is still some time away and third wave of pandemic predicted to be deadlier than the previous two and could hit children, Dr Punjabi advises to give regular Flu shots to the kids to improve their immunity.
Read More Articles On Other Diseases