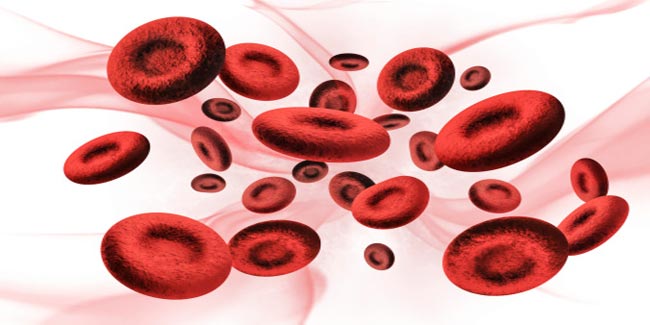 You may be able to prevent repeated episodes of some types of anemia, especially those caused by lack of iron or vitamins.
The condition of shortage of haemoglobin in the blood is referred to as anaemia. It occurs because of iron deficiency, and can lead to weakness, fatigue, a pale face and earlobes, and brittle, spoon-shaped nails.
You may be able to prevent repeat episodes of some types of anaemia, especially those caused by lack of iron or vitamins. Dietary changes or supplements can prevent these types of anaemia from occurring again.

Below are some of the methods how you can prevent anaemia.
Breastfeed your baby as long as possible

Newborns need iron supplements because human milk is low in iron. Breastfed babies have sufficient iron stores. Human is an important part of baby's diet, even after the introduction of solids. Breastfeed your baby for as much as possible, at least the first nine months.

Use iron-fortified formula

When bottle feeding, it is very important to use an iron-fortified formula, preferably beginning at birth. Continue iron-fortified formula for at least one year.

Food combination

Combining foods wisely is one way you can safeguard yourself from anaemia. Eating a food rich in vitamin C along with a good iron source can help body use iron better. Some of the combinations are meat and potatoes, chicken and tomatoes, fruit and cereals, iron-fortified cereal and raisins.
Get treated for underlying conditions

There are certain medical conditions that predispose you to anaemia. If even after eating well and taking supplements you are not able to keep your iron supply up, there is a chance that there is an underlying condition behind it. It's important to see a doctor and get treated. The conditions that can cause anaemia are excessive menstrual bleeding, crohn's or celiac disease, ulcers, colon polyps or colon cancer.
When to Seek Medical Advice
Treating the condition's underlying cause may prevent anaemia (or prevent repeat episodes). For example, if your doctor finds out that a medicine is causing your anaemia, talk to him or her about other medicine options.
To prevent your anaemia from becoming more severe, tell your doctor about all of your signs and symptoms. Discuss the tests you may need with your doctor and follow your treatment plan.
You can't prevent some types of inherited anaemia, such as sickle cell anaemia. If you have an inherited anaemia, talk to your doctor about treatment and ongoing care.
Read more articles on Anaemia.