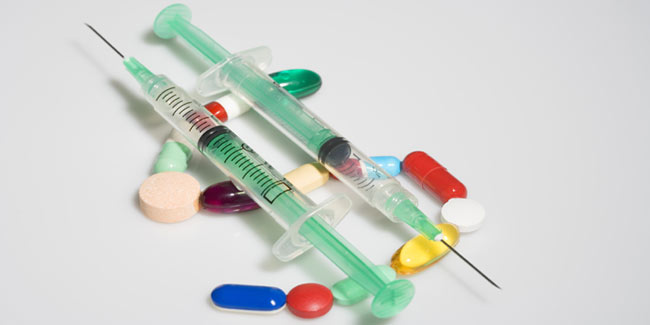 Abortion is elective termination of pregnancy before the fetus can live independently outside the mother. Abortion is of two types namely; medical abortion and surgical abortion.
Medical abortion: In this your doctor will give abortion pill (medicine) to end the pregnancy.
Surgical abortion: It is a minor operation which may be done either when you are awake or under anaesthesia (asleep).

Medical abortion: Most medical abortions are done for pregnancies up to about nine weeks old. However it can be done up to 24 weeks but such late abortions are rarely done now-a-days. At least 2 visits to the clinic are required for medical abortion. You will be given two drugs namely mifepristone and prostaglandin 48 hours apart. The medicines cause the womb to contract and expel the products of conception.The advantage of medical termination is that no surgery or anaesthetia is involved.

At the first visit mifepristone is given. It has to be taken by mouth at the hospital or clinic. At the second visit 48 hours later your doctor will ask about symptoms of pregnancy, bleeding, and cramping. If there is doubt that the pregnancy termination is not complete you will be given misoprostol dose at this visit either by mouth or as a vaginal pessary.

Termination of pregnancy usually occurs within 12 hours of administration of this medicine. The products of conception are passed vaginally. The period after medical abortion is heavy and more painful. Some women may have nausea, vomiting and diarrhoea with these drugs. Your doctor will prescribe pain relief medications such as paracetamol, ibuprofen and other medicines for relief of symptoms as required.

The success rate of medical abortion ranges from 75-95%. The rate of failed abortions is about 2-4%, and the rate of incomplete abortion is about 5-10% --these may require surgical abortion. If you go for medical termination by 22 weeks of pregnancy an injection to the womb is also required. Rarely some women may need to stay overnight at the hospital or clinic at the second visit.

Surgical abortion: Surgical abortions are done 6 weeks after the woman's last menstrual period upto 24 weeks of pregnancy (although such late abortions are rarely done). During surgical abortion vacuum is used to remove the products of conception (foetus and related material) from the uterus (womb). There are many types of surgical procedure and the procedure that your doctor does will depend on the number of weeks of pregnancy. You may be given a medicine (sedative) to put you to sleep and feel relaxed and to reduce the pain during the procedure the doctor will give a medicine to numb the cervix.
Surgical abortions up to 12 weeks can be done by removing the foetus and related material from the uterus by gentle suction. After this procedure you can go home the same day. This procedure is also referred to as suction curettage or vacuum aspiration.
For pregnancy between 13 – 21 weeks of pregnancy a narrow forceps is passed through the neck of the womb (the cervix) to remove the fetus and related material from the uterus. The cervix is dilated using small sticks called laminaria which are placed into the cervix to help it open. The procedure is usually done under general anaesthesia (asleep). The procedure is known as dilation & evacuation. For abortions up to 20 weeks of pregnancy you can go home the same day but if the pregnancy is over 20 weeks you may have to stay overnight at the hospital. You will be given medicines to help the uterine muscles contract after the procedure to reduce bleeding.

The doctor will recommend abortion procedure (medical or surgical) for elective pregnancy termination based on how far your pregnancy has progressed, the facilities available and your personal preference. Women who undergo medical abortion are usually more satisfied with their route of abortion and it is safer as the risk of injury to the cervix or uterus from surgical instruments is eliminated.
Read more articles on Abortion.