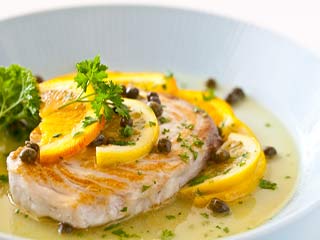 Eggs are known to be the poster child of protein. If you have seen Rocky Balboa gulping several raw eggs every morning, you know what it means. Eggs are considered to be one of the healthiest foods on the planet because they are not only nutritious but they also provide unique antioxidants and powerful brain nutrients. Eggs are rich in minerals and protein. An egg can offer as much as around six grams of protein. But, there are even better sources of protein than eggs. Following are some of the best protein-rich foods that offer more protein than eggs.
Lentils and beans
Beans and lentils are the best protein sources for you if you are looking for an economical option. You can choose from kidney beans to garbanzo, white, black beans, or pinto beans. A cup of cooked beans offers around 12g to 14g of protein while cooked lentils offer even more, around 18g per cup.
Fish
Fish are a great source of protein. Not all fish are equally healthy because the origin matters a lot. For example, farmed fish may not have an adequate amount of antioxidants or omega 3 as required by the body. However, in general, a 100g supply of fish can offer as much as around 26g of protein. Remember that an egg usually weighs around 50g – 60g and offers around 6g of protein.
Nuts & seeds
Almost all the nuts including, almonds, walnuts, pecans, pistachios, cashews, and pine nuts are all great sources of protein. On an average, a handful of nuts offers around 3g to 7g protein; peanuts and pine nuts offer the maximum supply of protein. On the other hand, seeds offer around 2g to 5g of protein.
Lean meat
If you are a non-vegetarian fond of meat products, you are on the right track considering the high amount of protein that lean beef can offer. You can expect around 36g of protein from 100g of lean meat. As a healthier option, you can also find low-fat meat that offers the same amount of protein.
Mozzarella cheese
If you don't eat non-veg food items, you will find your solution in cheese. Non-fat mozzarella cheese is a healthy food option for people looking to get more protein. 100g of the cheese can offer around 32g of protein.
Turkey breast
As we all know that meat offers more protein in general, the next food item is also from the non-veg list. Turkey breast and chicken have got loads of protein to offer. A 100g serving of turkey breast or chicken can offer around 30g of protein.
Image Source: Getty