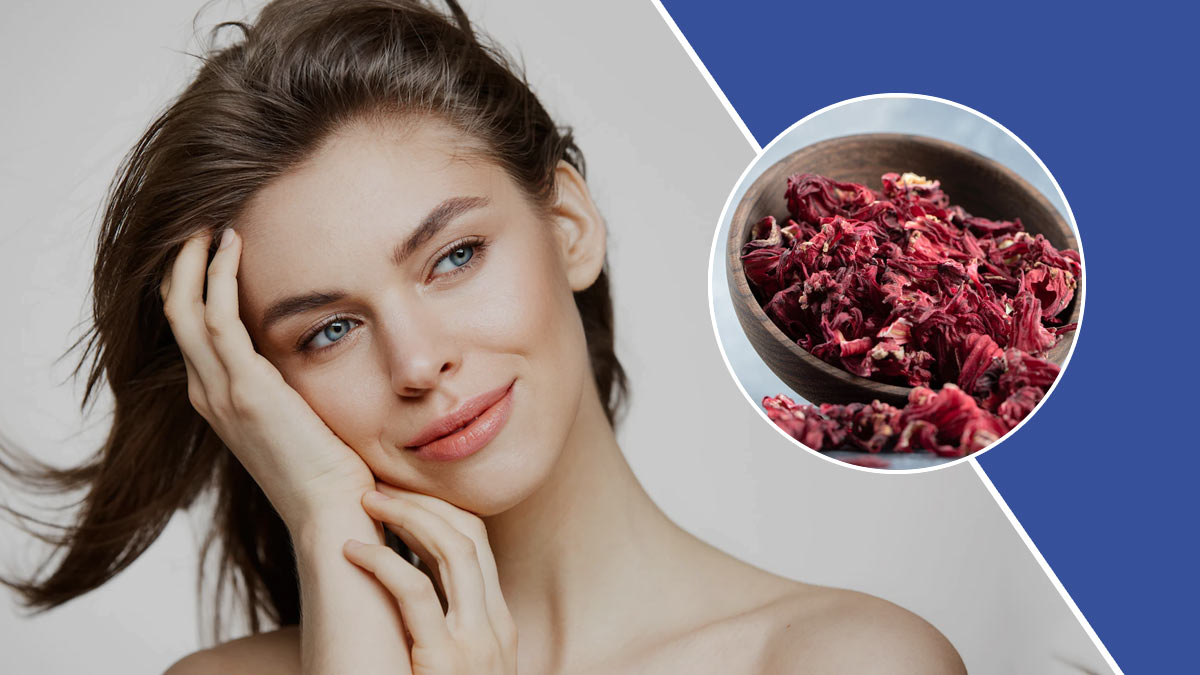 Along with the cosmetic and beauty products available in the market, there are many natural ingredients that can be added to our beauty care routine. We keep using kitchen ingredients such as turmeric and honey, to enhance our skin and hair. However, there are several plants and flowers that can also be used for this purpose. Most people are not aware about the beauty benefits of ibiscus flower. Hibiscus or gudhal ka phool can easily cater to our skin and hair care needs.
The colourful flowers and leaves of hibiscus have been used in several home remedies to deal with problems such as hairfall, thin hair, acne breakouts, and wrinkles. It is still a popular way to enhance the effectiveness of many DIY masks. And not just beauty, hibiscus is also used in Ayurvedic medicine. The flower is usually consumed in the form of tea, which provides a wide range of health benefits. It is rich in vitamin C and antioxidants that help in improving your overall health. Read the article further to know about the benefits of hibiscus for skin and hair.
Hibiscus for skin
Hibiscus flower is extremely beneficial for improving skin health, here are the 3 main benefits:
1. Glowing skin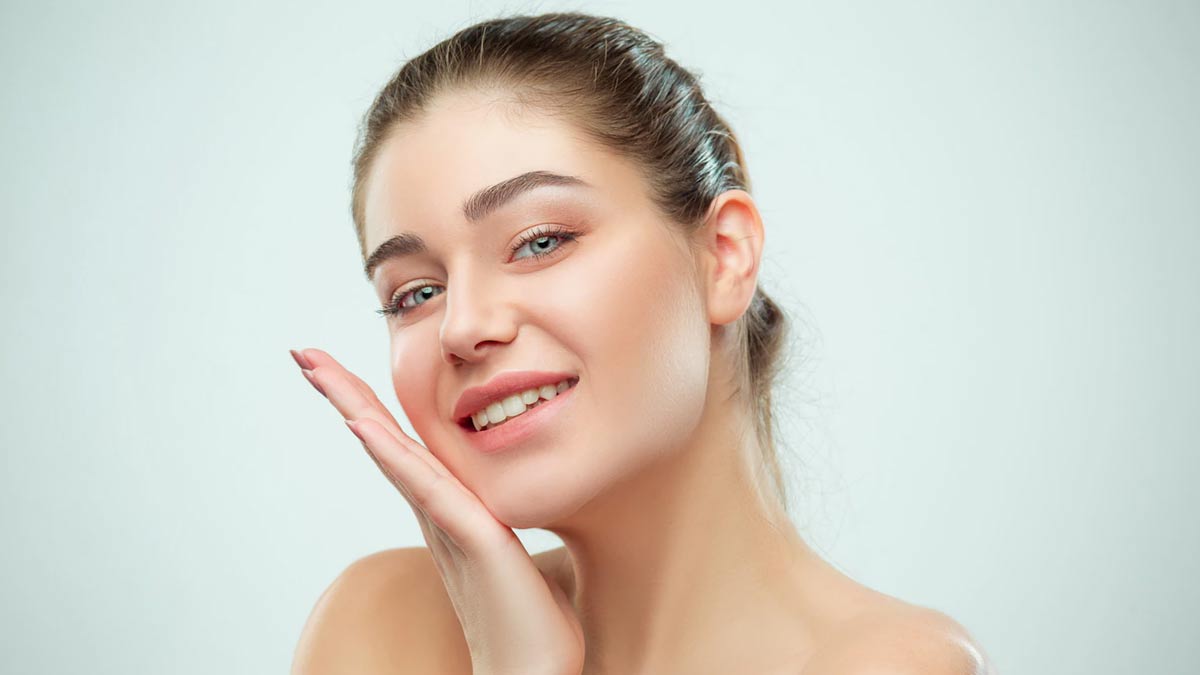 Hibiscus flower is loaded with antioxidants, anthocyanocides that okay a major role in improving your skin health. It can protect your skin from radical damage, thus adding more glow. It also contains astringent properties that prevent the excess oil secretion by tightening the open pores on your skin. Moreover, hibiscus has strong anti-inflammatory properties that reduce inflammation and cure redness, irritation on your skin.
2. Slows down skin ageing
Slowing down the ageing of skin is another beauty benefit of hibiscus flower. It contains natural anti-ageing properties, that help in acting as a natural remedy for the prevention of wrinkles, fine lines and dark circles. Hibiscus DIY homemade face masks can help in enhancing the skin's elasticity and naturally protecting it from getting affected by the early signs of ageing. It is rich in vitamin C and boost collagen production, thus also known as the 'Botox plant'.
Also read: 5 Reasons Why You Must Include Hibiscus Flower To Your Diet
3. Evens skin tone
Hibiscus works like a magical remedy on people with an uneven skin tone, hyperpigmentation spots, dark patches, and discolouration. Basically it contains AHAs (Alpha Hydroxy Acids), with citric and malic acids and they have strong exfoliating properties that can help in repairing the cells by rejuvenating your natural skin tone and colour.
Hibiscus for hair
Along with skin, hibiscus can be included in your hair care routine as well. Listed below are the 3 main benefits of hibiscus for hair:
1. Better hair growth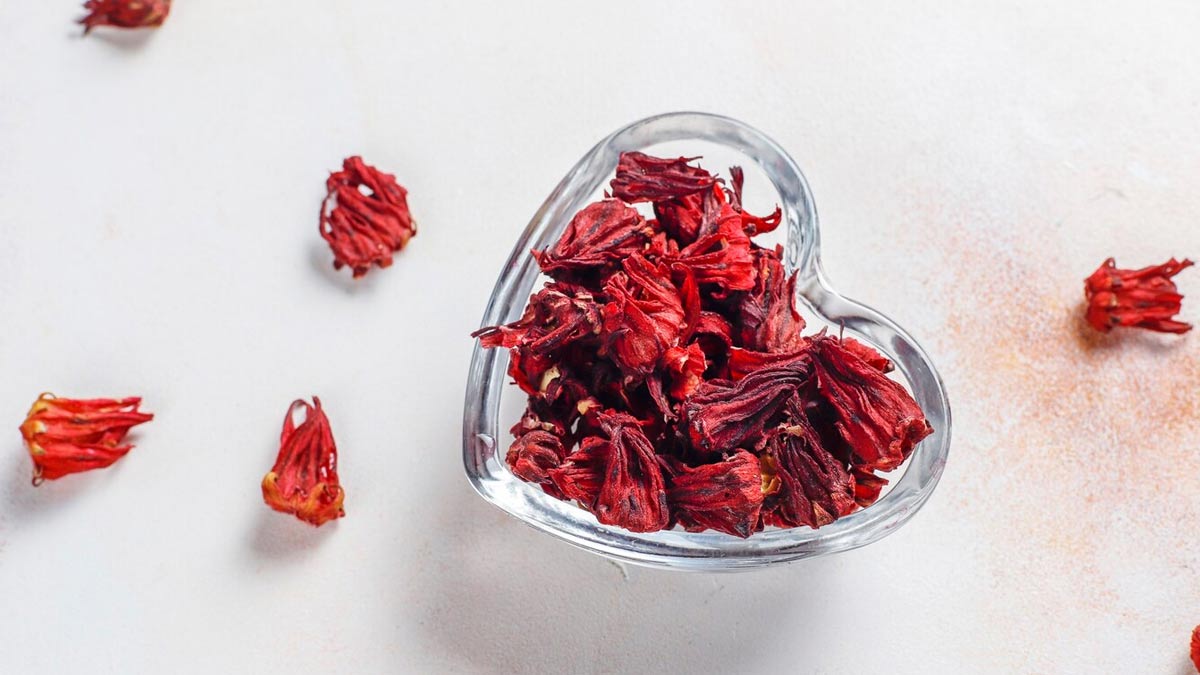 Hibiscus naturally contains amino acids that help in nourishing your hair and improving the hair growth, also preventing baldness. The amino acids present in it produce a specific type of protein called keratin. Keratin makes your hair healthy and reduces the risk of breakage. Hibiscus also improves the overall thickness of your hair strands and makes them soft and silky, therefore, better management. You can just apply hibiscus hair mask instead of taking an expensive hair loss keratin treatment at the salon.
Also read: 5 Ways To Use Hibiscus For Growth and Nourishment Of Hair
2. Delays premature greying of hair
It slows down the ageing process, for both skin and hair. Hibiscus hydrated your hair and scalp intensely. It delays the premature greying of hair effectively. This magical flower contains antioxidants and vitamins that are important for the production of melanin. Melanin provide a natural colour to your hair. Hibiscus flower is used in ancient Ayurveda as a natural hair dye to cover grey hair strands.
3. Makes hair silky and smooth
Hibiscus flower can make your hair smooth and silky. You can use it in the form of oil, shampoo and homemade hair mask to improve hair quality. The chemicals present in market bought shampoos can eliminate natural oils of your hair. That's when hibiscus comes into the picture to nourish and hydrate your hair. It restores the natural moisture of your hair. Hibiscus flowers and leaves have a lot of mucus present in them, which plays the role of a natural conditioner.