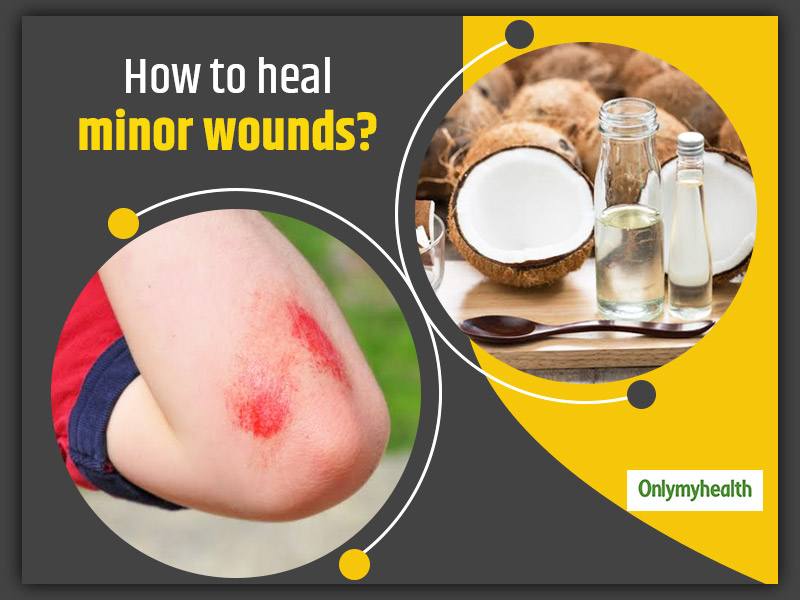 A knife cut in the kitchen or falling down on a rocky area, both can give birth to minor wounds on your skin. Even if these open cuts and wounds are minor, they can become infected if ignored. Moreover, they can lead to scarring so it becomes necessary to find a treatment. It is important to heal and soothe such small injuries too. What happens is, a simple open cut exposes your body to external bacteria with no protection from the skin or the white blood cells that prevent infections. Due to this reason, people use band aids, dressing and various other ways to disinfect wounds. Even a bruise can be quite painful and discomforting. A basic wound or cut does not need any specific medical treatment or antibiotics, but can be handled at home. Read on to know some natural remedies to heal minor wounds.
Home remedies for wound healing
Along with ointments, first aid creams and wound dressing, one can even use natural remedies to heal minor wounds at home easily. These are helpful in preventing infections, reducing pain and even keeping the wound moist for faster healing. However, one should take care while using the at home care solutions on the skin as they should stay away from your eyes. All minor cuts, wounds and bruises can be healed with these 10 effective home remedies:
1. Aloe Vera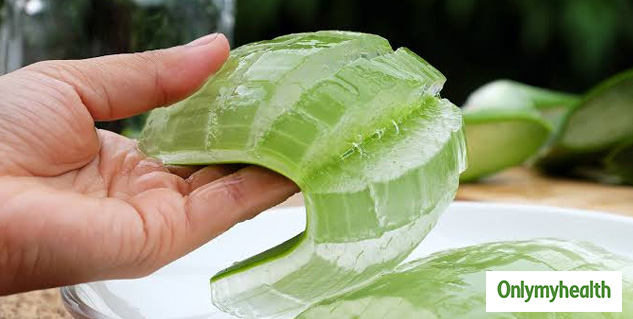 Aloe Vera has a wide range of benefits, from healing sunburns to treating your acne. This gel is also used to protect chapped lips, dry elbows, knees and even for skin and hair care. You can include aloe vera in your beauty care routine and enjoy its advantages. Moreover, the antioxidants present in aloe Vera have healing and curing powers. Aloe vera contains anti inflammatory properties that can help in wound healing and even soothing and cooling that area. To use it for this purpose, you should remove the leafy layer and use the inner gel. Aloe Vera gels are also easily available in the market. In addition, aloe vera prevents your body from unnecessary infections too.
2. Honey
Another home remedy for wound healing is honey. Like aloe vera, honey also has anti-inflammatory, antifungal, antibacterial and wound healing properties present in it. It is being used as a skin care and health remedy since many years now. Along with faster healing, honey can even moisturize your wounds to avoid unnecessary dryness. Moreover, honey also has antibacterial properties that are beneficial for healing cuts. And, you should use natural honey instead of honey extracted artificial packed products. Honey is used as a home remedy for many health benefits too.
Also read: First Aid Care for Wounds Help You to Ditch Infections
3. Onion
Interestingly, even a kitchen ingredient onion can be helpful in treating minor cuts. Onions have allicin, which is an antimicrobial compound that helps in preventing wound infection. Whenever you accidently get a small cut or wound, the foremost priority is to apply a disinfectant on that area. Onions have anti-inflammatory properties which help in reducing inflammation and healing various wounds. The easiest way to use onions for this purpose is blending it to make a paste out of it for applying on the wound. This helps in kill bacteria before it can spread infection.
4. Turmeric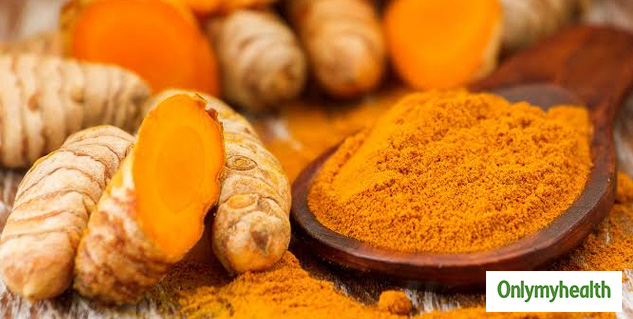 Turmeric is loaded with antioxidants and has anti-inflammatory properties present in it. It is used to treat even big wounds and cuts too. Turmeric quickly heals the area and prevents infections. Along with applying, turmeric powder can even be consumed mixed in milk for its amazing benefits. Moreover, you can mix turmeric powder with milk or honey and apply on your skin to make the mixture more effective for natural wound healing. Another way to use it is to just blend neem leaves and turmeric and make a smooth paste. Apply it on the wound as both herbs have wound easing qualities.
5. Essential oils
Essential oils are a conventional treatment for minor cuts and wounds. Essential oils such as lavender oil, tea tree oil and peppermint oil will not only help in keeping the wound moisturized but are also good for our skin. Even applying a little drop of any one of these essential oils can help in healing your wound quickly. Lavender oil has antimicrobial properties present in it that can help in preventing infections. This is an effective home remedy to heal cuts and wounds. However, be careful with using any essential oil as they shouldn't be applied directly but mixed with some carrier oil like coconut or almond.
6. Cloves
Not just basic kitchen ingredients, even spices like cloves are also beneficial to treat minor cuts and wounds. Clove is an Indonesian spice that has anti-inflammatory and analgesic components present in it. It helps in reducing pain and combatting infection on your wound. Cloves have antiseptic properties that prevent the spreading of infection. When applied on a wound, cloves even help in stopping the bleeding. You can crush the cloves and mix with honey to apply an easy paste on the affected area.
Also read: Quick Tips To Take Care of Diabetic Wounds
7. Crushed garlic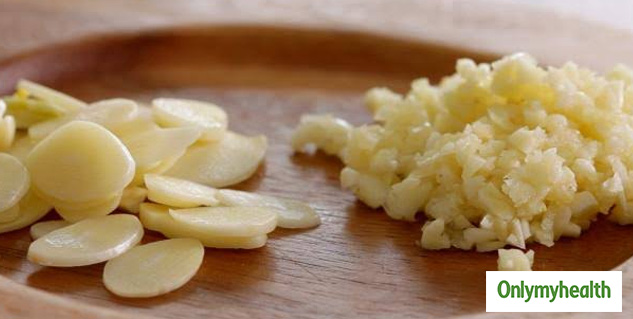 Just like cloves, garlic also has properties that are beneficial in fighting infections. Along with applying it, you can incorporate garlic in your diet too. Garlic fights the spreading bacteria and helps with wound healing. You can make a paste out of garlic and apply it on the open wounds to avoid external infections. Garlic has antimicrobial and anti-inflammatory properties present in it that can help in reducing the bleeding, the pain, and healing your wounds quickly. You can mix the garlic paste with other beneficial ingredients like honey and cloves.
8. Cucumber
You can also use cucumber as a minor wounds first aid. Just like aloe vera, cucumbers can also help in keeping the affected area cool. It soothes your wounds and heals it faster than any other remedy. Cucumber is packed with antioxidants and contains nutrients that reduce irritation, pain and discomfort of your wound or cut. Cucumbers have medicinal properties that remove chemical toxins and cleanses the body too. You can apply it over your cut or wound and even include it in your plate of salad.
9. Coconut oil
Coconut oil is used for many purposes, from hair care to skin problems, it has always been a major remedy that it found in almost every household. It has anti-inflammatory and anti-bacterial properties present in it that help in quick wound healing and preventing infections. Coconut oil keeps your skin moisturized and hydrated. For more effectiveness, you can apply the oil gently using a piece of cloth. It will even heal faster if mixed with a few drops of essential oil.
10. Cinnamon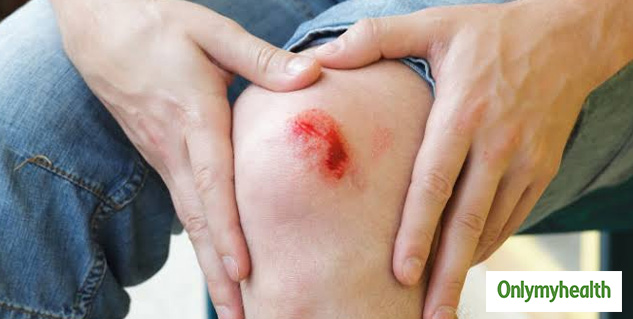 Each and every part of cinnamon tree, including its bark, leaves, flowers and fruits has medicinal and healing properties. Cinnamon has antibacterial properties that help in healing wounds and reducing inflammation. You can even use it to cool down the affected area as it is used for minor skin burns too. Moreover, cinnamon is also known to provide quick relief from pains.
Also read: Try these home remedies to get rid of scars and pigmentation
Conclusion
Therefore, there are several natural remedies for wounds and scrapes that you can try at home. In fact, you can take your doctor's advice before using any of the above mentioned home remedies. Instead of running to the doctor or applying antiseptic creams at home, one can use these methods for quick healing and infections prevention.
Read more articles on Home remedies