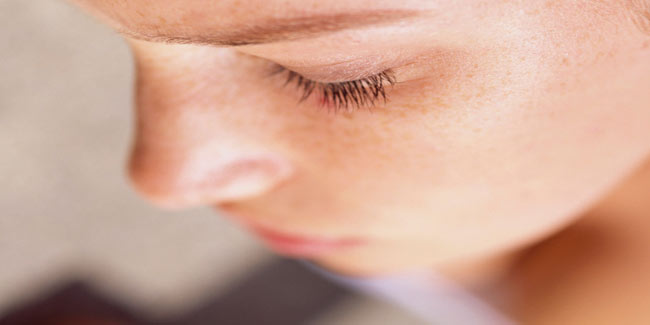 What you consume is as important as what you put on your face, when it comes to skin. After all the makeup and rough day, the skin needs to breathe. Help it.
Skin breathing usually means whether the skin is occluded or not. Occluding skin causes pimples, whiteheads, or blackheads. It can also cause the skin to look dull.

Whatever the type or texture of your skin, it requires thorough cleansing. Before it is cleansed, the skin surface is covered with a film of dirt, stale sweat and oil deposits, stale make-up and pollutants. All these are potent skin irritants. They not only upset the normal balance of the skin, but also hamper its natural functions.

The best way to get about this is to first understand your skin type and then taking action in accordance to that.

Normal to dry skin
Use a cleansing gel or cream, so that it provides emollients and keeps the skin lubricated and soft. After applying the cleanser, wipe it off with moist cotton wool, so that further moisture depletion is prevented.
For normal to oily and combination skin
Use a cleansing milk or lotion. Soap less cleansers or face wash are also available. They are in the form of a cream, which has to be applied on the skin like soap and washed off with water. One can select the face wash according to skin type.
Cleansing for oily skin
Mix rice flour with curd or rose water and apply on the face. Rub gently, using small circular movements. Leave the mixture on for a few minutes and then rinse off with plenty of plain water. However, if you have rash, pimples or acne, facial scrubs should not be applied on them. You can apply them only on areas with blackheads.

Cleansing for dry skin
As a cleanser for dry skin, take half a cup of milk and add five drops of any vegetable oil (til, olive or sunflower oil). Put this in a bottle and shake well. Apply it on the skin using cotton wool and then wipe off with moist cotton wool. Keep left-over mixture in the fridge. Remember that home recipes should not be kept for more than 2 to 3 days.

Cleanser for oily and combination skin: To one-fourth teaspoon of lemon juice, add one teaspoon each of cucumber juice and cool milk. Apply on the face and wash it off with plain water after 15 minutes.
Cleansing scrub for all skin types
Take one teaspoon ground dry orange and lemon peels, one teaspoon oatmeal and one teaspoon ground almond. Add one teaspoon rose water. Apply on the face and rub gently with circular movements. Then wash off with water. For dry skin, facial scrubs should be used only once a week. For oily skin, they may be used three or four times a week.

Apart from these face packs, you can let go of the make-up once in a while. This will provide your skin the room to breathe. A Sunday spent bare-faced in the pyjamas is actually pleasurable. People who are prone to break-out, do benefit from zero-makeup theory. The biggest culprits are fragrances, allergens, preservatives and oils in makeup which can cause blotches.
Remove the makeup properly so that it doesn't clog pores. Wash your face twice daily.
Read more articles on Skin Care.