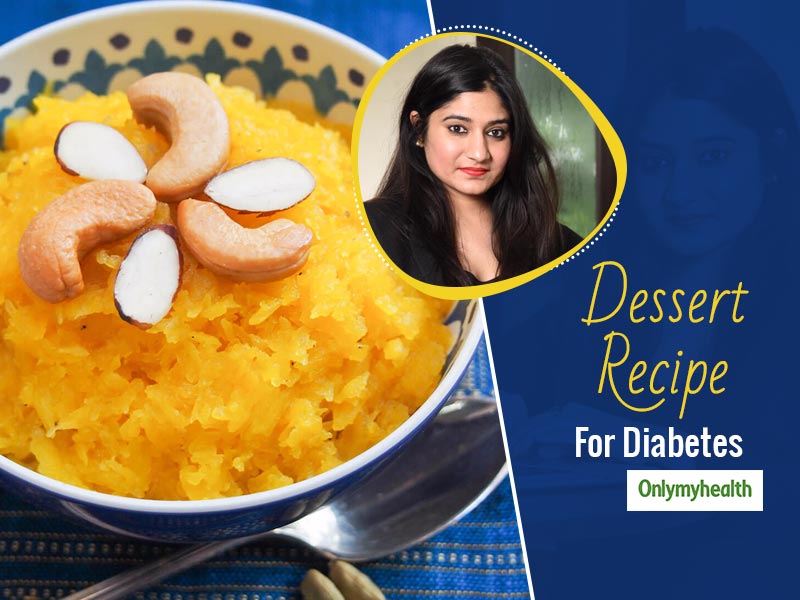 We cannot think of spending a life without desserts, something sweet, something that we all love or crave after a hearty meal. But, what about those who have to keep a check on the amount of sweet they eat. Not only because of weight but also because of various lifestyle-related diseases, including heart diseases and diabetes. These two conditions greatly depend on what we eat and how much. Hence, with diabetes, it is extremely important to keep a check on the sugar intake and for those with heart problems should keep their weight in control. But, what about the sugar cravings that one gets? To satiate your taste buds, we bring to you some doctor-verified dessert recipes by Nutritionist Dr Swati Bathwal that are diabetes and heart-patients friendly:
Chocolate Mousse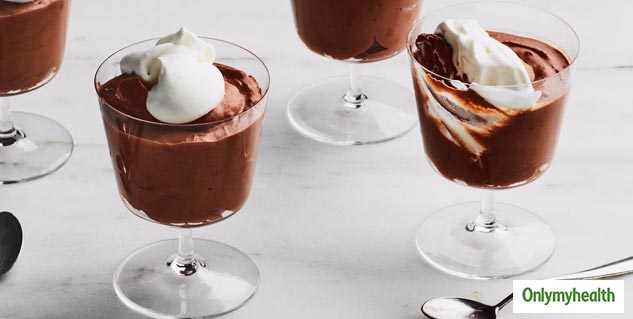 This is a perfect quick and easy recipe for chocolate lovers.
Ingredients:
1 cup chocolate ( dark or milk chocolate)
1 tablespoon honey
2 tablespoon water
½ cup coconut cream or milk cream
Strawberries to top
Method:
Melt chocolate in a double boiler, with 2 tablespoons water. Remember not to heat chocolate directly.
Leave chocolate aside, away from flame.
In the meanwhile, beat cream till it forms soft peaks, either with an egg beater or an electric beater.
Mix chocolate mix with cream.
Pour 3 tablespoons of mix in each cups and place them in the fridge to set for 4 hours.
After 4 hours remove the cups and add chopped strawberries or fruits of your choice.
Also Read: Know What Makes Flaxseed A Wonderfood For All - Dr Bathwal
Peetha/ Pumpkin Halwa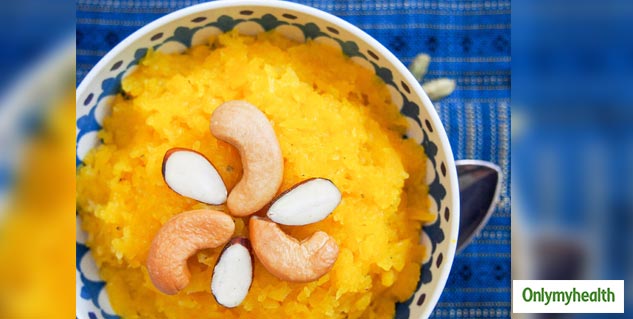 Butternut pumpkin, ash gourd, peetha, winter squash are some of the common names of this vegetable. This recipe is rich in vitamin A, which comes from both ghee and ash gourd. If you are having a craving for halwa in summers, this tops the list of all the versions. Serve warm and room temperature only.
Ingredients:
1 cup grated Pumpkin or Yellow (peetha preferred)
2 tablespoons brown sugar
1 tablespoon raisins
4-5 Cashews
4-5 Saffron strand
1⁄4 cup Water
1.5 tablespoon Ghee
Cardamom 1 teaspoon
Method:
Grate pumpkin and set aside. Remember it has plenty of water and it can be used during cooking process.
Add 1 teaspoon of ghee and sautee cashews and raisins on a low flame. Set aside.
Soak saffron in 1 tablespoon water and keep aside.
On a low flame add 1 teaspoon ghee (5gm) and add grated peetha. Cover the lid and let it cook on a low heat. Keep stirring occasionally so that it doesn't become brown on the bottom of the pan.
It can take about 10-12 minutes until the aroma appears. If it is getting dried add 1⁄4 cup of water.
Make sure peetha or pumpkin doesn't stick to the bottom of the pan and keep sauteeing it every 2-3 minutes.
As soon as water dries add sugar.
Stir peetha again and cover the lid.
Once it leaves the side of the pan add 1 teaspoon ghee for flavour and aroma.
Add saffron and cashews and raisins.
Serve warm.
Gud ka Kachagolla/Sandesh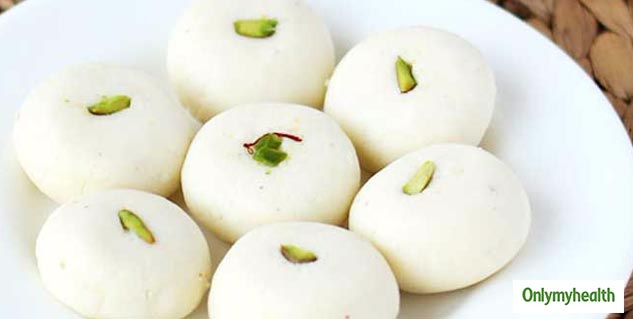 This is a protein rich dessert and low in calorie. It can also be made easily at home.
Ingredients:
1 cup fresh homemade paneer
3 tbsp milk powder
1 tbsp date syrup ( just soak 3 dates in water and puree it)
1 tbsp grated jaggery
Method:
Take ½ cup paneer and mash it with jaggery.
Add this paste on the pan on a low flame and mix it with milk powder and date syrup.
Now mix this with other ½ cup homemade paneer and roll into round ball in small portions.
Serve.
Also Read: Build Your Immunity With These 3 Anti-Inflammatory Recipes By Dr Bathwal
Flaxseed laddo - Heart friendly laddoo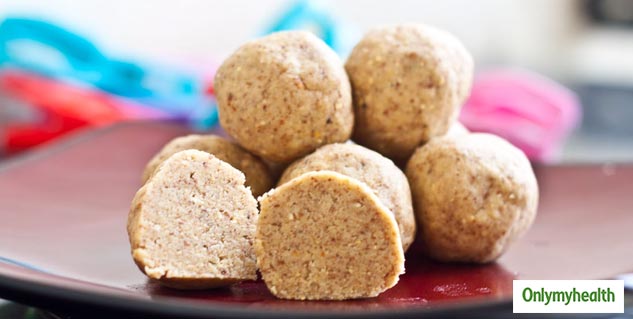 This laddoo is super rich in omega 3, protein, iron, calcium and fiber. You must consume 1 a day.
Ingredients:
1 cup rolled oats
¼ cup jaggery
¼ cup almonds
¼ cup flaxseeds
2 tablespoons ghee
Method:
Dry roast oats on a pan until aroma appears. Keep aside. Once it is cool, pulse it through the blender to make oats powder.
Dry roast almonds and keep aside. Once it is cool, put it through the blender to make almond meal.
Dry roast flaxseed on a pan and leave it aside. Once it is cool, put it through the blender to make flaxseed powder.
Now mix all the powders – oats , flaxseed, almond and mix jaggery and ghee.
Knead it well, so that it mixes well and there are no lumps.
Now roll this into 4 small balls.
Enjoy this laddoo after your meal or as a snack.
Read more articles on Healthy Diet