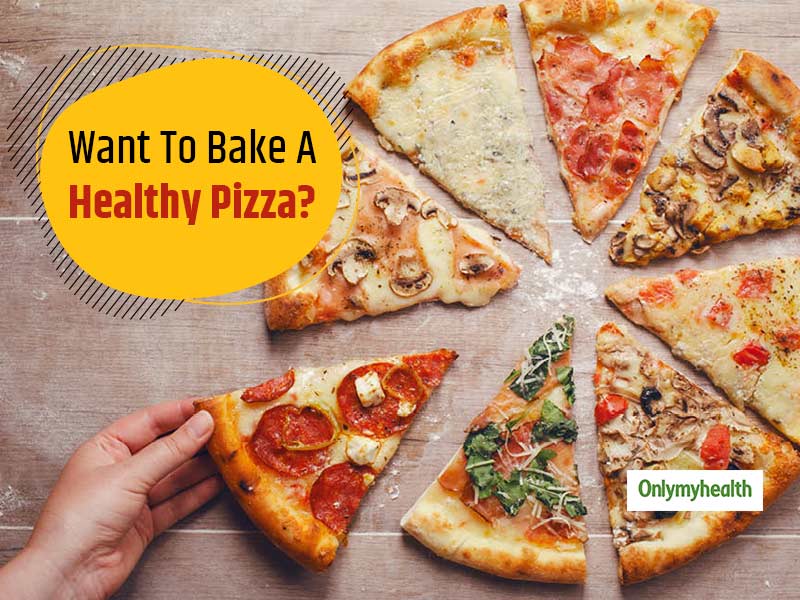 If you are a pizza fan then this article is for you. We know how much you love eating pizza and your weekends are incomplete if you don't have a pizza with your favorite toppings. But is this good for your health? The love for pizza is fine but you cannot deny the fact that this is made of refined flour which is unhealthy food. Refined flour is associated with a lot of health issues including obesity, cholesterol, uncontrolled blood sugar, to name but a few. Despite all this information, if you cannot live without a slice of pizza, we suggest preparing it at home with healthier ingredients. Read this article to find the best healthy alternatives to a regular pizza and make it wholesome and healthful.
Most of the pizza toppings are healthy, what is unhealthy is its crust. A regular pizza has an all-purpose refined flour base aka 'Maida' which pose adverse effects on your health. Frequent consumption of refined flour can make you obese, diabetic and addicted which in the long run can cause other serious health issues. If you cant leave your pizza, the least you can do is substitute its base with something healthy yet delicious. Switch to a healthy lifestyle without sacrificing your favorite food with some tips and tricks. Check out these healthy pizza base alternatives and make every slice a healthy slice.
1. Whole-Wheat Flour
This is a staple in Indian households. Whole wheat flour which is popularly called gehu ka atta is probably the healthiest and cheapest substitute. It tastes nearly similar with the same rigidity as a refined flour base. Whenever you order, don't forget to modify your pizza base with wheat flour.
NOTE: All-purpose flour has lesser nutrients whereas wheat flour is loaded with vital nutrients like vitamin B, copper, phosphorous, manganese and selenium.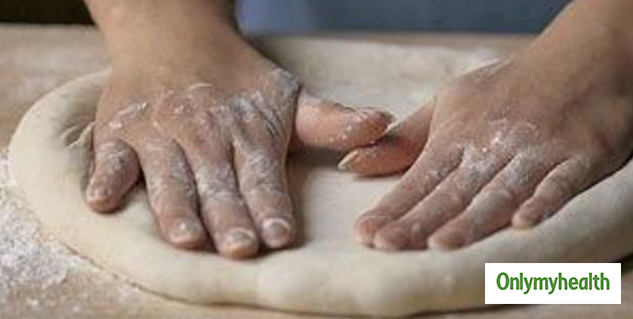 2. Oats flour
We all know how nutritious oats are. Well, you can replace maida with oats flour for a rich, tasteful and healthy pizza. This would make each slice low in fat and high in fiber content. Alternatively, you may also go by adding rolled oats in the regular pizza base. This would also help in weight loss.
Also Read: Eating Overnight Oats Daily Can Make You Lose Weight Rapidly
3. Cauliflower Pizza Base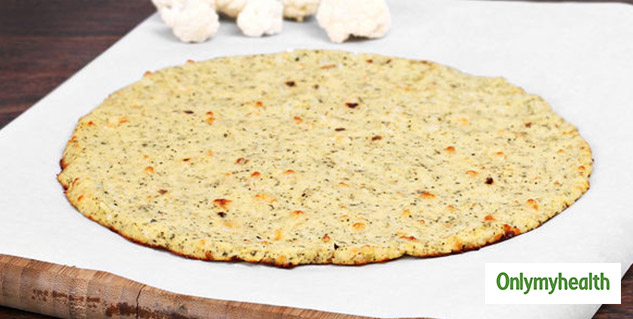 This might sound bizarre but adding cauliflower to your pizza base is the right thing to do. Just finely grind cauliflower until it becomes powdery. Put it in the microwave for 2 minutes to dehydrate the powder. Now, prepare a thin-crust pizza base by kneading a dough. This dough won't puff up like the regular dough but it is wholesome and tasty.
4. Multi-Grain Flour
All the fitness freaks these days are eating only multi-grain flour to upscale nutrient profile. You can prepare your pizza base with this flour as this is one of the best alternatives to all-purpose refined flour. To make it richer, add chia seeds and flax seeds.
Also Read: Is Oat Bran Healthier Than Oatmeal? Find Out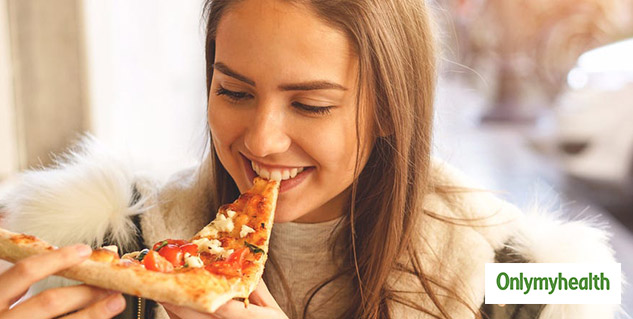 5. Chickpea Pizza Base
We are fond of Kabuli chana as it provides nutrients and antioxidants for a healthy body. You can use chickpeas in your pizza base. Grind boiled chickpeas and make your pizza crust with this. Innovative and healthful.
Read more in Healthy Diet